Does the Florida Panthers signing of Joel Quenneville end the New York Rangers pursuit of Artemi Panarin?
Last week, I wrote how the New York Rangers need to be careful when targeting the highly-anticipated free agent, Artemi Panarin. The Rangers have enough cap trouble as it is and they need as much space as possible if they are to sign their future stars.
However, if the Blueshirts cap troubles are not enough to deter the Bread Man away from New York City, perhaps his old coach getting a new job in south Florida will.
Yesterday, the Florida Panthers named Joel Quenneville new head coach. After 10-plus seasons, 452 wins, and three Stanley Cups with the Chicago Blackhawks, Quenneville was fired 15 games into last season.
After being undrafted, Panarin made his NHL debut in Chicago in the 2015-16 season under Quenneville. Needless to say, the Bread Man made an impact immediately.
In two seasons as a Blackhawk, Panarin posted 61 goals and 90 assists for 151 points in 162 games. Panarin was going to be the next big star in Chicago. However, he was traded to the Columbus Blue Jackets in return for former Blackhawk, Brandon Saad. Players like Patrick Kane were disappointed that such a young talent was shipped off. Quenneville was allegedly even more upset with the trades that day as he left the coaches meeting early.
It's hard to blame him for that. The front office trades away one of your up-and-coming future talents? It's safe to assume any head coach would not take that well.
But now, Quenneville is the new head coach of the Panthers. With some young players and approximately $17 million in projected cap space, the second-winningest coach in NHL history is looking to make noise.
It's still a rumor that the Rangers are a top team on Panarin's list. But now with his old coach Quenville thrown into the mix, a wrench is thrown into the plans that bring Panarin to the Garden.
The Rangers and Panthers have approximately the same amount in cap space. They also both have six free agents in need of new contracts. For the Blueshirts, all of their free agents are under the age of 30; four of them are under the age of 25, coming out of entry-level contracts. It's one thing if these are aging players, but no, they're the future. Those four players are Brendan Lemieux, Tony DeAngelo, Pavel Buchnevich and Neal Pionk.
In Florida, only two of those free agents are coming off entry-level contracts. Those two youngsters looking for their second contracts are Denis Malgin and Ian McCoshen. Other Panther free agents include Jamie McGinn, who is 30, and Riley Sheahan, who is 27. It's hard to re-sign everyone, but I think the Panthers may be more willing than the Rangers to let someone walk in order to sign Panarin.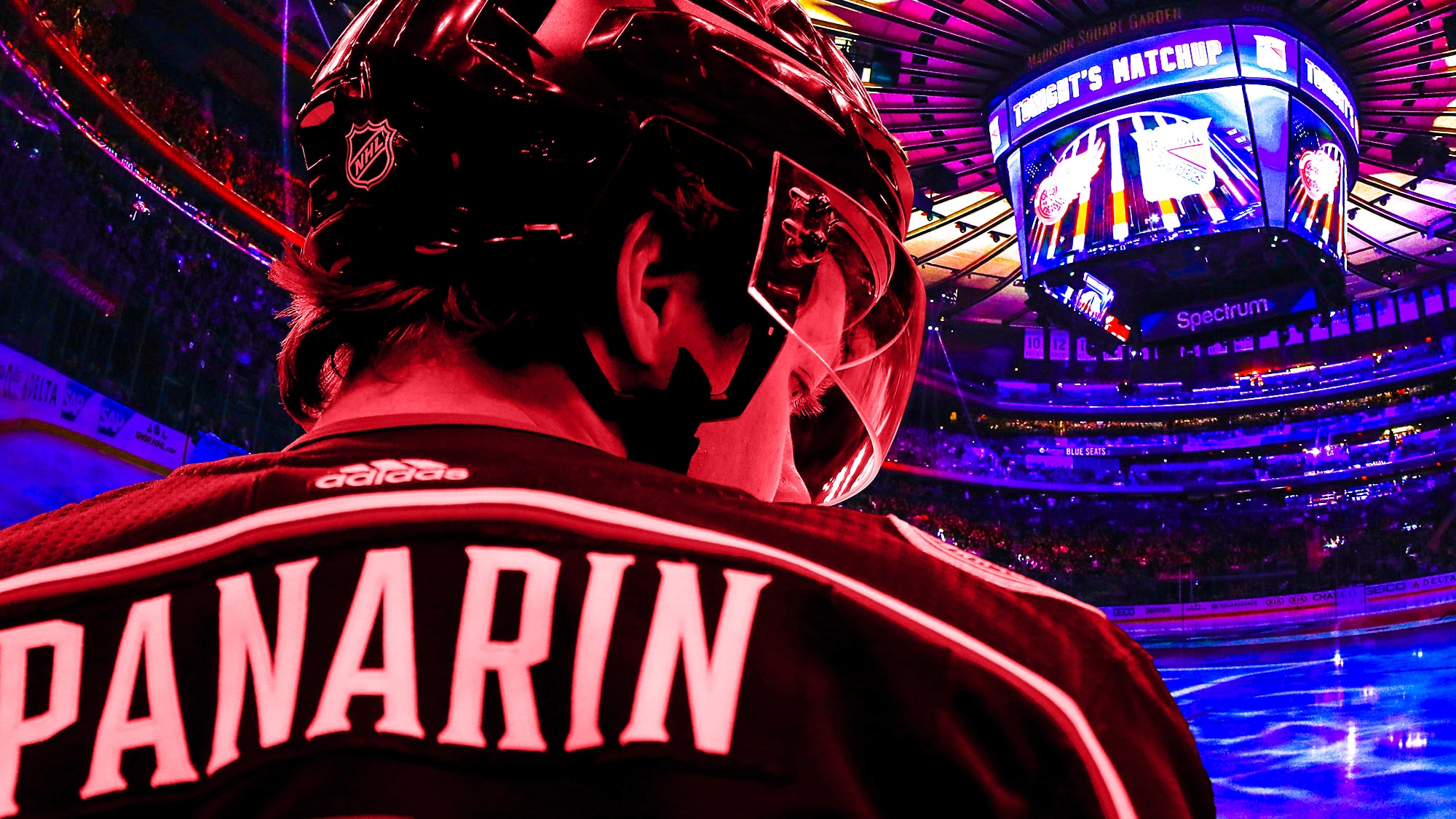 The Panthers cap situation is set to go for the next few years. They have Jonathan Huberdeau locked up until 2024 and Aleksander Barkov locked up until 2023. Assuming everything plays out the same, the Panthers have only six free agents next year as well.
The Rangers, on the other hand, have the following players entering contract years on July 1. Chris Kreider, Vladislav Namestnikov, Ryan Strome, Jimmy Vesey, Jesper Fast, Boo Nieves, and Alex Georgiev. Signing Panarin might make it hard to bring some of these guys back. However, even if the Rangers are willing to let a few of them walk, Panarin will still be a big cap hit.
Logistically thinking, it's safe to assume why Panarin would go to the Panthers. Think about the options. Does he go to the team that just completed year two of a rebuild with a first-year head coach and a load of players that still need to be re-signed or does he go to the team with some of the most underrated talent in the NHL, more stable salary cap situation, and the head coach that gave him his start in the NHL and helped make him the player he is today?
Yeah, I think most people would play it safe in that situation.
There is still just under three months until free agency starts. Rangers GM Jeff Gorton might have to pull some strings. He might have to make some moves in order to convince Panarin that New York is the better option. But if the Rangers cap situation is not enough trouble to steer the Bread Man away from New York, Quenneville going to the Panthers might just be the roadblock that will keep the New York Rangers from getting to the Russian superstar.
Also, there is no income tax in Florida. So there's that, too.