With Artemi Panarin rumors swirling, how does Jeff Gorton make him a New York Rangers employee without causing more cap trouble?
We are exactly 90 days away from July 1, the date equivalent to Christmas morning for NHL fans. The date when many highly anticipated free agent contracts expire. This time around, no free agent is more anticipated than Columbus Blue Jackets forward Artemi Panarin.
New York Rangers' fans have been keeping an eye on the Russian born winger for quite some time. Panarin will be testing free agency this summer and rumor has it that the 27-year-old wants to join the Blueshirts. That's music to most Rangers fans' ears.
The Bread Man in a Ranger jersey? A young goal scorer, who is in his prime and has averaged a point a game the last two seasons? That's an opportunity the general manager needs to jump on.
Jeff Gorton better ready himself to send that call to Panarin's agent once the clock hits noon on July 1. A top line with Panarin, Chris Kreider and Mika Zibanejad sounds awesome and potentially fills the void left by Mats Zuccarello. But if there's one thing that Gorton needs to be careful of, assuming that they sign him: Panarin's potential cap hit.
While it is certainly expected that Panarin will get a big payday wherever he goes, it is important that Gorton not give him a contract that handicaps the squad. This was something that Gorton's predecessor, Glenn Sather, was guilty of on many occasions.
The first article I ever penned for ESNY argued that Gorton is not to blame for the team's struggles. When Gorton took the reigns from Sather, Gorton was handed a team that had a handful of unmovable contracts. Those contracts were for Dan Girardi, Marc Staal and Rick Nash. Sather signed Girardi and Staal to big contracts while acquiring Nash in a trade with the Blue Jackets.
Luckily, Gorton was able to move Nash in a trade. However, it was his contract year already, take it with a grain of salt. Girardi is somebody Gorton bought out in 2017 in order to make moves that offseason. The Rangers will be paying him until 2023. Under Sather, the Rangers bought out two other contracts in Wade Redden and Brad Richards.
Then there is Staal, who the Rangers are stuck with for another two seasons. Unless Gorton finds a way to buy him out or convince him to move his no-trade clause, they're paying him $5.7 million until 2021. This is the type of contract Gorton wants to avoid, especially when considering Staal is nowhere near the player he once was.
Having to work around those contracts, Gorton likely doesn't want to limit his wiggle-room again. Henrik Lundqvist, who they have signed until 2021, also leaves little space for the Rangers with his $8.5-million cap hit. But he's a legend and arguably the best Ranger since 1994, so he receives a pass.
While Panarin would certainly be a huge splash, the Rangers also have some restricted free agents to reclaim. These contracts include Brendan Lemieux, Pavel Buchnevich, Neal Pionk, and Tony DeAngelo. The $17.5 million in projected cap space makes it hard to sign all of them, let alone bring in a top free agent. Not to mention prospects like Vitali Kravtsov, K'Andre Miller, Nils Lundkvist, and Ryan Lindgren are waiting for entry-level contracts.
No hockey executive wants to place his team in a situation like the Edmonton Oilers, Anaheim Ducks or Los Angeles Kings. The Oilers not only have the (rightful) huge cap hits from Connor McDavid and Leon Draisaitl, but they're stuck with Milan Lucic, who hasn't matched his production as a Boston Bruin. The Oilers have him for another four years with a $6-million cap hit.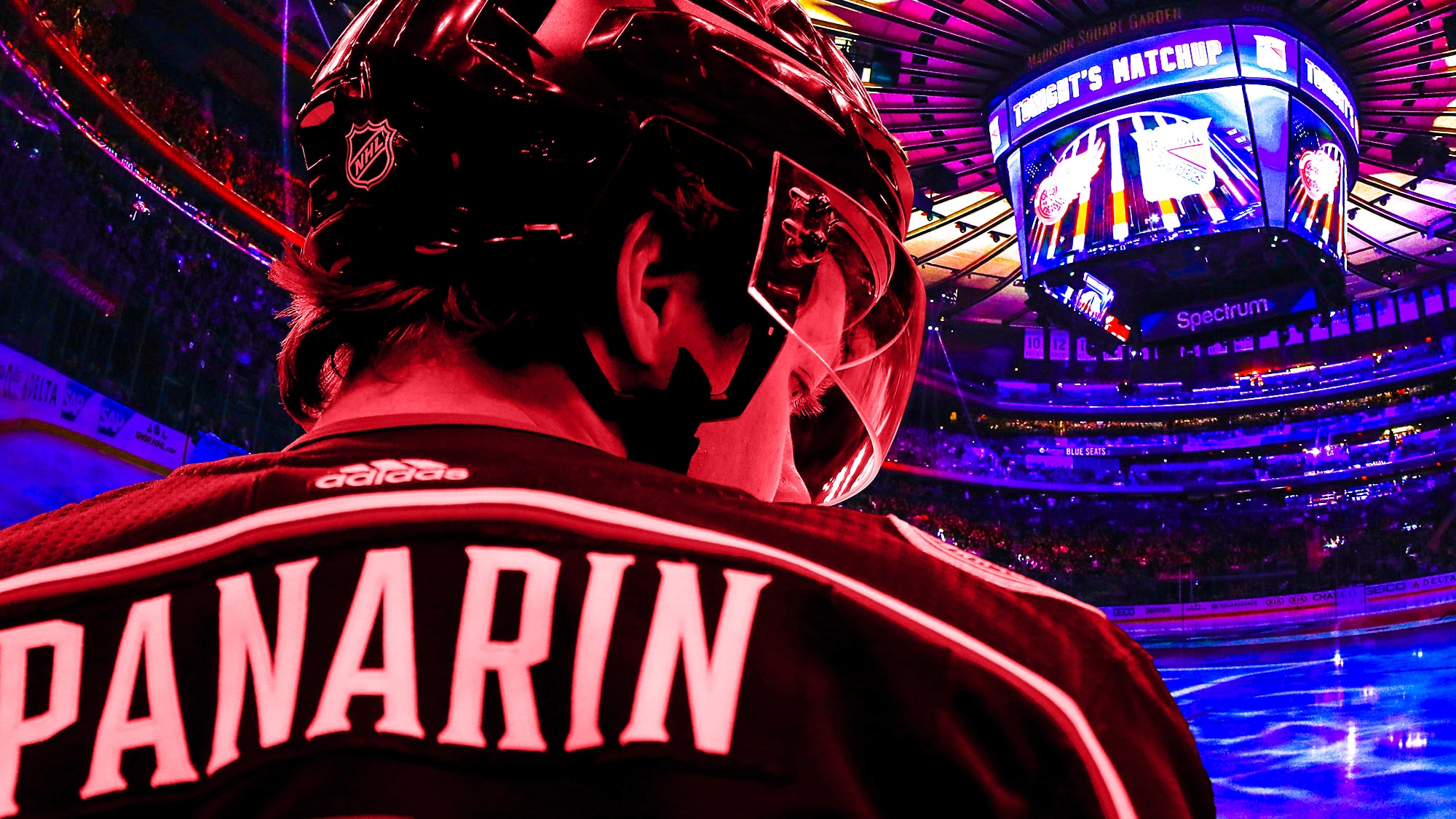 In Anaheim, they're on the downward spiral. That team isn't going to the playoffs after being a presence for years. Corey Perry and Ryan Getzlaf are great players and it makes sense that they have such a big cap hit. Then there is Ryan Kesler. Over the last two seasons, Kesler has been on the decline while also having a $6.875-million cap hit until 2022.
On to Los Angeles. Again, a lot of these players, Anze Kopitar, Dustin Brown and Drew Doughty, are worth the money. They won two Stanley Cups for the Kings. But when your team is missing the playoffs and has little cap space in the coming years, questioning whether or not those cap hits are holding back the team becomes a reality. This is true particularly in the case of Doughty, who's a great defenseman and still productive, a 29-years-old and has an $11-million cap hit until 2025. The Kings front office must have faith he won't have a decline by the time he's 35.
What do those situations have to do with the Rangers pursuit of Panarin? They are situations GMs don't want to duplicate. Gorton certainly doesn't want the Rangers to have little cap space in a rebuild. It's one thing if the player is performing up to the task, but it still makes things difficult when signing other players, especially prospects. Gorton became the general manager to rectify the situation left by Sather, not pile on top of it.
In his short tenure as GM, Gorton does have a top free agent signing under his belt. He signed Kevin Shattenkirk to a contract that works heavily in the Rangers favor. Shattenkirk took the hometown discount because the Blueshirts are the team he grew up rooting for. But no matter how you look at it, Gorton is one for one in signing a top free agent to a contract that does not handicap the team. Ranger fans are hoping he can go two for two.
Panarin most certainly won't take a discount to the level of Shattenkirk. Instead, let's assume he does fetch a contract that treats him like the top forward he is. If he continues to put up similar numbers in a New York Rangers uniform, fans won't mind at all.
Artemi Panarin is a game changer. But still, Gorton must ask himself, "Is what this player is asking for going to cause turmoil down the road?" We will find out in July.