With the season nearly concluded, it's time to break down and detail the not-yet-ready for primetime New York Rangers blue line.
After an abysmal 2017-2018 campaign for the New York Rangers defensemen, there were a lot of questions that needed to be addressed entering this season.
Last year, the defense core was expected to be a strength of the Blueshirts. Instead, it proved to be the team's greatest weakness, as many players failed to live up to expectations.
Kevin Shattenkirk suffered through an injury-riddled opening to his tenure on Broadway, Brady Skjei experienced major regression during his sophomore season, Brendan Smith's campaign was doomed from the start when he arrived at training camp out of shape, Tony DeAngelo spent a lot of time in the AHL, and Marc Staal only got a year older, therefore, a step slower.
The lone bright spot was Neal Pionk, an undrafted graduate of Minnesota Duluth who was signed by the Rangers. The late-season call-up impressed with his offensive abilities, registering 14 points in 28 contests. It was a relatively small sample size, but Pionk showed some unexpected promise.
All of these performances from a season ago became question marks for the 2018-2019 season. Would Smith, Skjei and Shattenkirk bounce back? Was Tony DeAngelo going to be an NHL defenseman? Were Neal Pionk's late-season heroics a fluke? All remained to be seen this season.
As we enter the waning days of this year's campaign, it's time to reflect and evaluate the play of the Rangers' blue-liners this season. The Rangers have gotten answers on their defensemen, just not necessarily the ones they were looking for.
---
Tony D is a stud
David Quinn deserves a lot of credit for this one. DeAngelo has really rounded out his game this year and has shown why the Rangers targeted him when trading away Derek Stepan. The smooth-skating defenseman has totaled 30 points in just 60 games. DeAngelo has a bright future ahead of him barring any unforeseen setbacks ("maturity issues").
Brady Skjei is a good player, but not a superstar
Brady Skjei has had somewhat of a bounce-back year this season. The youngster has been inconsistent, but he has shown flashes of his rookie year self. The jury is out on Skjei. He's simply not a number one defenseman at this point, yet he can still be an impactful player for years to come.
Put him with a steady partner and you've got a solid second-pair. Although it once seemed possible, the 25-year-old is never going to be a top-pairing defenseman.
Kevin Shattenkirk is not worth the money … despite the hometown discount
I feel bad for Shattenkirk. He took a significant hometown discount and came to New York with hopes of winning a Stanley Cup with his childhood team. His deal with the Rangers seemed like a bargain at the time, and it looked like he could be the missing piece of the puzzle. Well, let's just say his tenure hasn't gone as expected thus far.
Shattenkirk hasn't been able to stay healthy, and he hasn't been all that productive when he has been on the ice. Quite frankly, he just looks too slow out there. Shattenkirk's play will never justify his contract; however, it is still possible that he could carve out a role as an effective puck-moving defenseman in New York. If not, maybe he has some value on the trade market?
The Rangers should have just held onto Keith Yandle. By doing so, they would have avoided this whole situation with Shattenkirk. Yandle and Eric Staal highlight the list of New York's "misused trade-deadline acquisitions". It seemed like both guys were washed up at the end of their time in the Big Apple, yet both have found great success since their departures.
Brendan Smith is not returning to four million dollar form … at least as a defenseman
The Smith-Skjei duo that looked like a pair that would be successful for years to come hasn't panned out. Brendan Smith's turnovers have outweighed the positives at this point. He's a liability with the puck at times, and he struggles to stay out of the penalty box. I don't think Smith has a future on the Blueshirts' back-end.
At the same time, his rugged style and shoot-first mentality have translated to some quality minutes at forward. I think it's possible that he could have a full-time role as a winger next season. The best option with Smith would probably be to try and trade him with some salary retained. Jeff Gorton can pay half of Smith's salary and ship him off to a team that needs defensive help. There's gotta be a team out there that would take Brendan Smith with a two million dollar cap hit. I'd be surprised if there were no takers.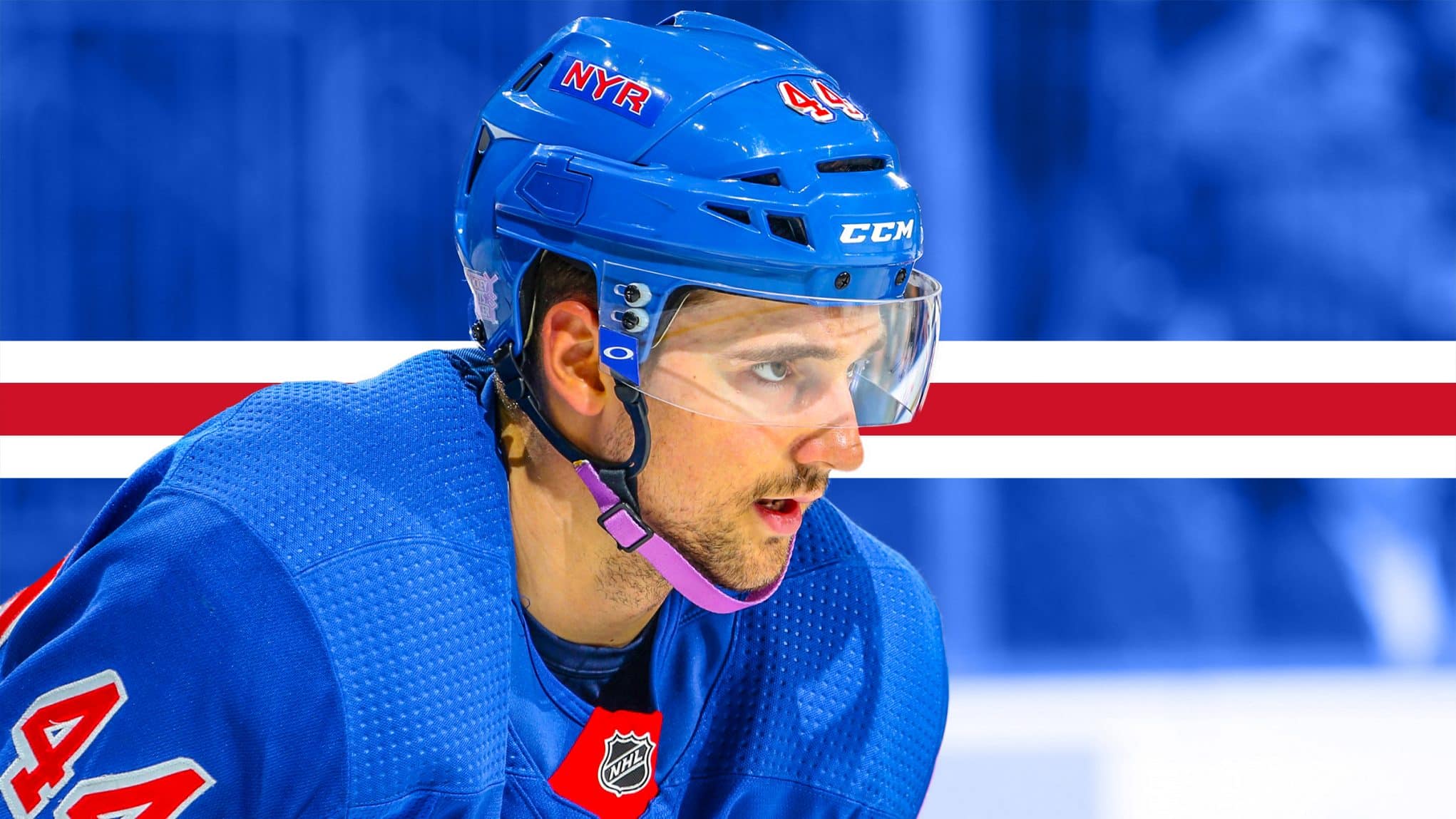 Neal Pionk remains a question mark
The days of Neal Pionk looking like the Rangers' savior are over and they didn't last long. It's pretty clear at this point that Pionk is nothing more than a sheltered third-pairing blue-liner who can quarterback a power-play. Pionk's skills with the puck and his skating are impressive, but his defense is problematic. David Quinn: If you're reading this please take Neal Pionk off the top penalty-killing unit. I have lost track of how many times he has gotten out-muscled in front of the Rangers' net.
Pionk makes some highlight-reel plays, but his future seems to be up in the air. Jeff Gorton will have to make a decision on the 23-year-old this coming offseason.
John Gilmour is not an NHL defenseman
John Gilmour is an AHL superstar. Unfortunately, I've given up on my hopes of him becoming an NHL defenseman. At this point, things are yet to click for Gilmour at the NHL level. He is already 25-years-old and possesses an expiring contract. I just haven't seen enough to warrant the Blueshirts investing in a future with Gilmour.
Perhaps there was a reason that Gilmour wasn't recalled from Hartford until very recently despite his gaudy AHL stats. Nonetheless, you never know. Maybe he will become the next Erik Gustafsson? I'm not buying the hype though.
Fredrik Claesson is defensively responsible. I can't say the same about many other defensemen on this team. Right now, Claesson's style is a rarity in New York. It seemed like for years the Rangers were searching for that right-handed offensive defenseman that could put up points and run the power-play.
Well, now they have three of those players and are missing the pivotal shutdown defenseman. The Rangers need to find their replacement for Dan Girardi. I miss the days of Girardi, Anton Stralman, Kevin Klein, and Ryan McDonagh.
Marc Staal is a serviceable defensive-defenseman
Marc Staal is what he is at this point. He is a capable defensive-defenseman who can kill penalties. Staal is not going to make much of an impact on the other end of the ice, but he also isn't going to make many mistakes in his own end. His leadership also can't be overlooked, as he seems to be one of the most respected members of this team.
The Rangers aren't going to buyout Staal, so expect to see him on Broadway for at least two more seasons. While I'm not against the idea of keeping Staal around, there is no point in having the 32-year-old play 80 games again next year. His workload should be lightened.
Follow Brian Paget on TWITTER