Opening Day for the New York Mets is less than one week away.  With Jacob deGrom & Noah Syndergaard leading the rotation and top prospect Peter Alonso's debut right around the corner, there are reasons for optimism with this team. ESNY is here with our official preview and predictions for 2019.
We're tantalizingly close. The New York Mets open their 2019 campaign on Thursday, March 28 at 1:05 p.m. ET against the Washington Nationals at Nationals Park.
Twenty-eighteen, the team's first season under manager Mickey Callaway, was, to say the least, a roller coaster. After a franchise-best 11-1 start, the team played 66-84 baseball the rest of the way and was eliminated from the playoff chase in mid-September.
This is a franchise that made back-to-back trips to the postseason in 2015-16, but has now lost at least 85 games in each of the last two years. The front office has the challenge of attempting a semi-rebuild on the fly. We are attempting to develop our prospects and acquire more young talent to compete in the new-look ultra-competitive National League East, while also appeasing our current stars that are in the prime of their careers.
Speaking of that front office, it underwent quite the rebuild this winter. Former agent Brodie Van Wagenen was named the club's new general manager in late-October. Having represented some of the biggest names in the sports—deGrom, Robinson Cano, Yoenis Cespedes, Tim Tebow (notice the heavy Mets theme here)—this is quite the radical career transition for Van Wagenen. I give the Mets credit for trying something new. Van Wagenen replaces Sandy Alderson after nine years in the role.  Alderson has battled cancer over the last few years and had to take a medical leave of absence last July.  He ultimately decided not to return to the Mets and took a senior advisor position with the Oakland Athletics.
Let's take a look at some key additions and losses for this year's team.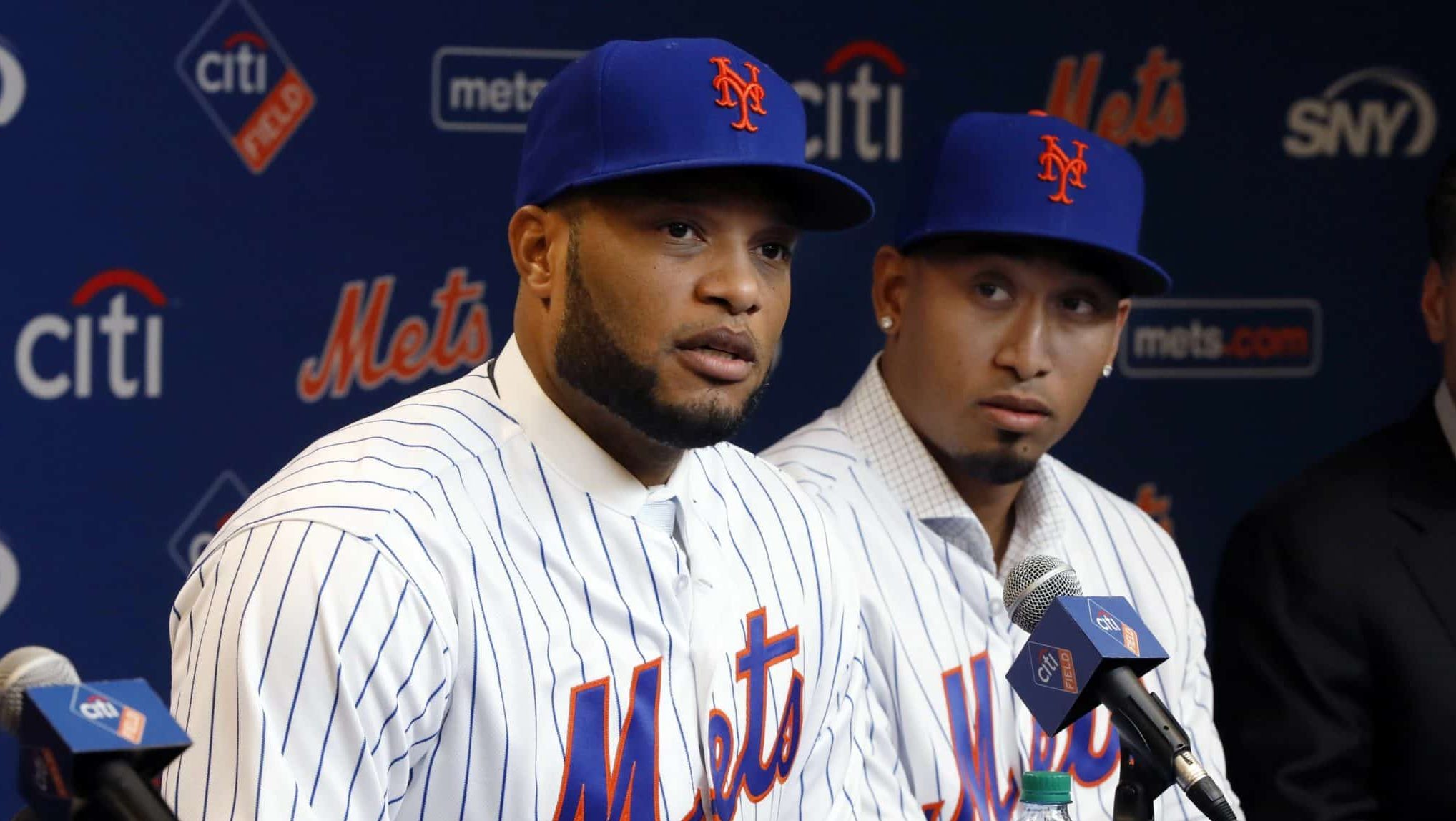 Key Additions
Key Losses
I like a lot of the moves that the team made this winter. None of the players that the club lost would classify as "big" losses in my mind, but we'll run through some of the players that are no longer around.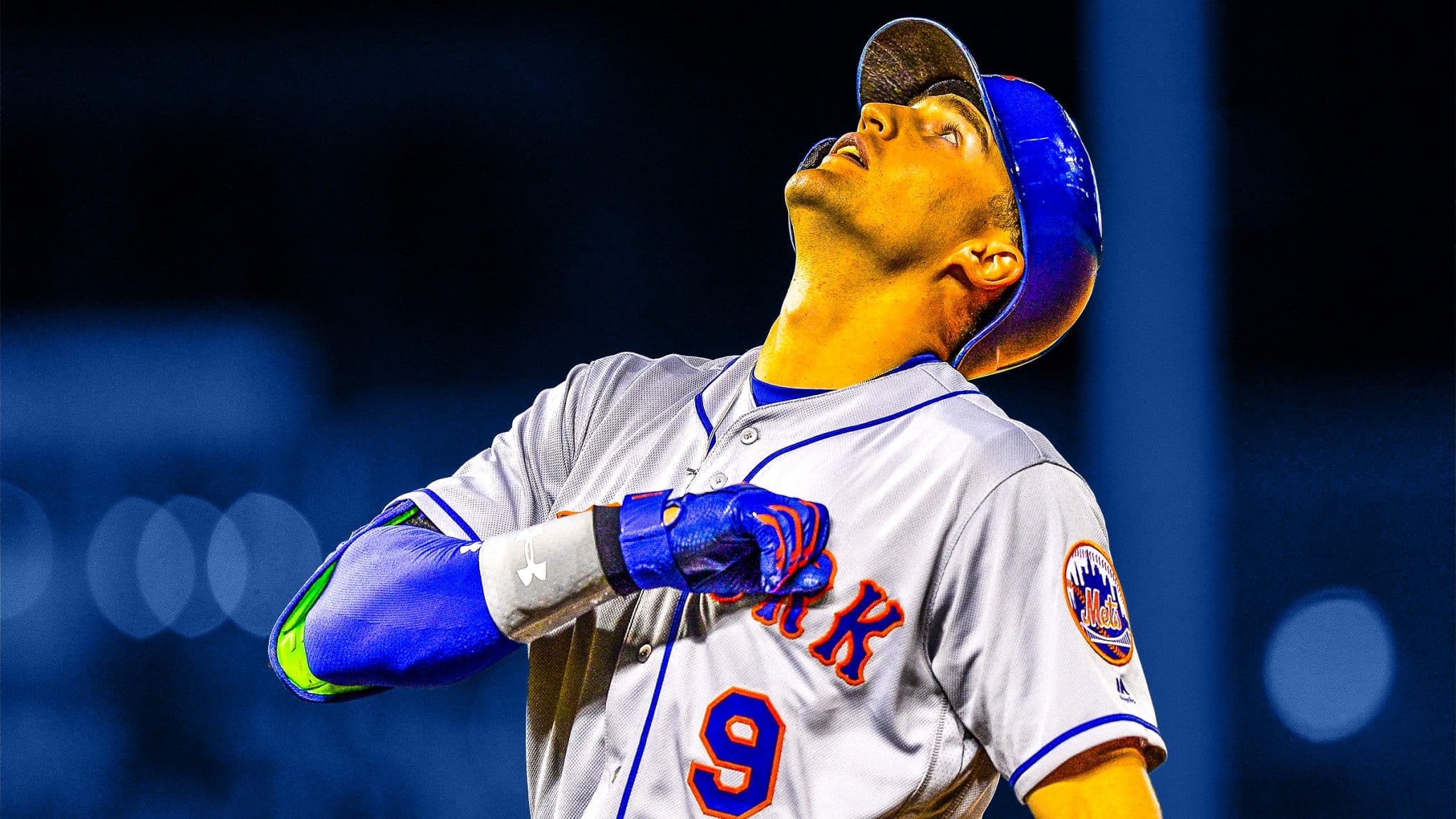 Projected Opening Day Lineup
Brandon Nimmo, CF
Jeff McNeil, 3B
Robinson Cano, 2B
Wilson Ramos, C
Michael Conforto, RF
Dominic Smith, 1B
Amed Rosario, SS
Keon Broxton, LF
Rest assured, this is not the Mets' lineup at full strength. Todd Frazier, Yoenis Cespedes and Jed Lowrie will all be returning at some point and will give this lineup even more firepower.
Projected Starting Rotation
Jacob deGrom, RHP
Noah Syndergaard, RHP
Zack Wheeler, RHP
Steven Matz, LHP
Jason Vargas, LHP
The top-three pitchers in this rotation can go toe-to-toe with anyone in the National League. The last two spots are where it becomes much more tricky. Matz started 30 games in 2018, but went just 5-11. Vargas won seven games but was worth -0.3 WAR and had a 5.77 ERA. Familiar names Corey Oswalt & Chris Flexen will provide depth at Triple-A Syracuse to open the season.
Projected Bullpen
Closer: Edwin Diaz, RHP
Setup: Jeurys Familia, RHP; Robert Gsellman, RHP
Middle Relief: Justin Wilson, LHP; Seth Lugo, RHP
LOOGY: Luis Avilan
Long Relief: Kyle Dowdy, RHP
Perhaps I am overly optimistic, but I think this is a bullpen that will turn into an asset for Mickey Callaway in 2019. Diaz is as lights out as it gets and Familia should be a strong setup man. Wilson & Avilan have historically both been very good against left-handed hitters.  Kyle Dowdy is a Rule 5 pick who is a bit of a wild card.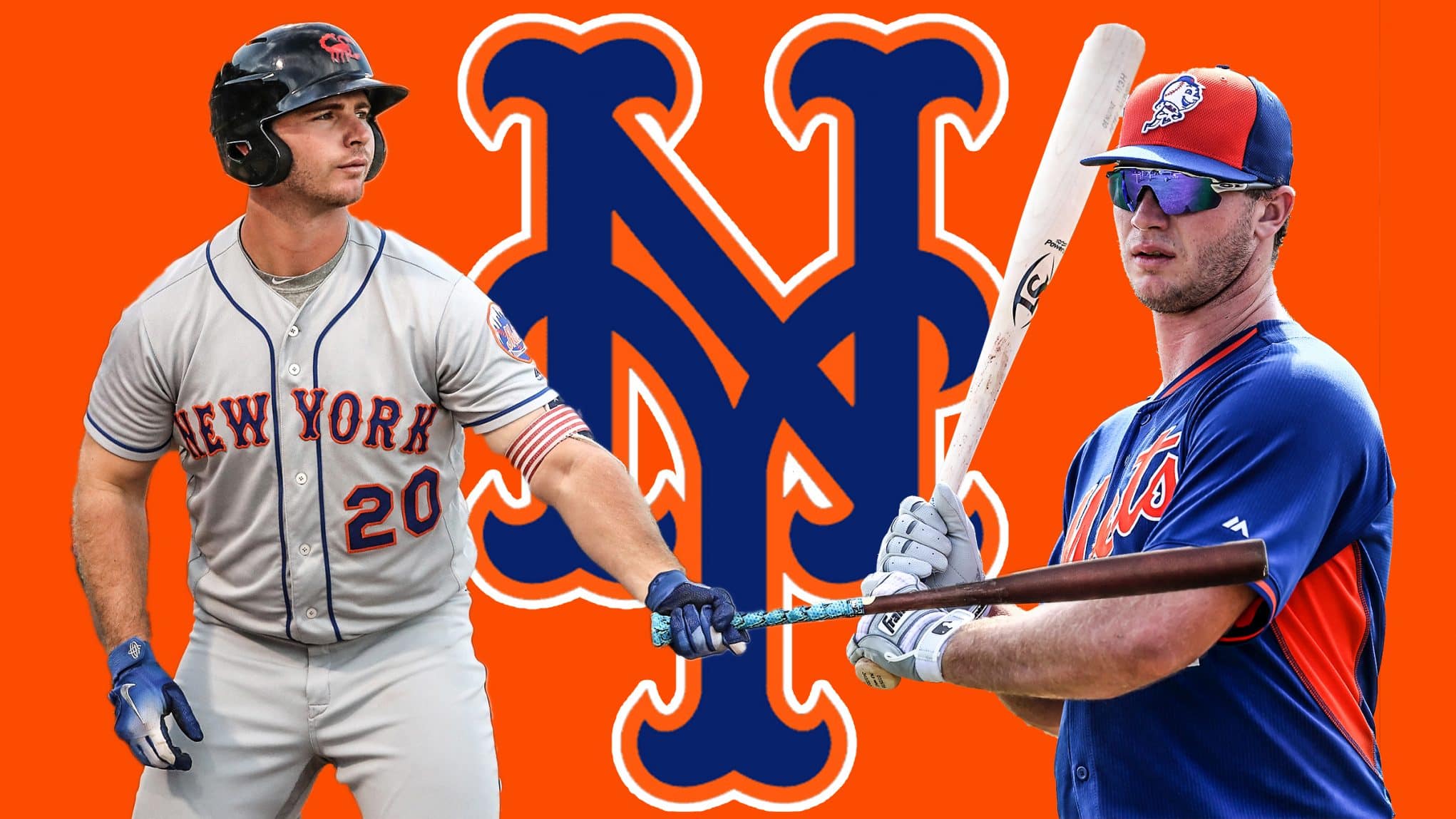 Prospects to Know
1B Peter Alonso: The 24-year-old may not give the Mets a choice other than to keep him on the Opening Day roster.  Alonso slashed .368/.394/.647 in 21 Grapefruit League games.
SS Andres Gimenez: A left-handed hitting Venezuelan, Gimenez has the ability to hit .300 and steal 30 bases a season.  We should see him in September 2019.
SS Ronny Mauricio: Still shy of his 18th birthday, we likely won't see Mauricio in the big leagues until 2022.  He is very raw, but is a switch-hitter. There are questions about whether he will stay at SS long-term.
SS/3B Shervyen Newton: A product of the Netherlands, Newton is in the same boat as Mauricio in that his major league debut is likely three years away.  Just 19 years old, Newton is still growing into his 6-foot-4 frame and is already flashing 25-30 home run power.
3B Mark Vientos: Selected with the No. 59 pick in the 2017 draft, Vientos has as much upside as any prospect in the Mets' system. There are concerns about the number of strikeouts, but Vientos reminds me of a Wilmer Flores-type player.  We will see if he can stick at 3B, he may end up moving to LF or 1B down the line.
Projected Record & National League East Standings
Here are my projections for how the Mets and their division rivals will fare in 2019:
Nationals: 88-74
Mets: 86-76
Braves: 85-77
Phillies: 81-81
Marlins: 67-95
The National League East could be the most competitive division in baseball in 2019. While Bryce Harper leaving for the Phillies captured most of the headlines, the Nationals are still a force. Led by Max Scherzer, Stephen Strasburg and Anthony Rendon, I like the Nationals to narrowly capture the division crown.
For the Mets, my 86-win projection represents a nine-win improvement over last year.  Typically, teams in the Wild Card game have about 90 wins, so the club should be right in the hunt.
Here's to another season of New York Mets baseball.
ESNY Staff Picks
Justin Birnbaum, Mets Senior Writer
Final Record: 85-77
Place in NL East: 3rd
Playoff Results: N/A
Team MVP: deGrom is team MVP
MLB Awards: deGrom Cy Young
Philadelphia had a really good shot at winning this division. Then, they signed Bryce Harper. Harper's decision to remain in the NL East will reverberate strongly and prevent the Mets from ascending to the top. Even with their off-season additions, the Mets built a team destined for a place just above mediocrity. With Philly on top, Washington would be a strong pick for a second place finish and potential Wild Card, leaving the Mets in a battle for third with the Braves. Now that he has his money, Jacob deGrom should excel again this year and we will all be in true awe of his most recent two-season stretch. All is not lost though. Behind a core of Conforto, deGrom, Nimmo and Syndergaard, this club has pieces to assemble a potential winner in the next few seasons.
Robby Sabo, Founder
Final Record: 90-72
Place in NL East: 2nd
Playoff Results: Wild Card Game win, loss in NLDS
Team MVP: Michael Conforto
MLB Awards: N/A
The New York Mets have a great chance to surprise in 2019. Gone is the "walk and a blast" Sandy Alderson motto and in is what wins today: a situational approach. That, mixed with a sneaky underrated lineup to go along with a better bullpen and excellent starting pitching should shock the world.
Pete Alonso is the difference-maker. His power righty bat in the clean-up hole will make or break this team in 2019.
Follow Tedd Rydquist on TWITTER