With Mats Zuccarello gone, the New York Rangers first line is experiencing a steady decline in performance. 
The New York Rangers' current struggles should come off as no surprise to anyone. The team has fully embraced the rebuild at the trade deadline and shipped away two of their best players in Mats Zuccarello and Kevin Hayes.
Since then, they've put forth only two wins in the last three weeks, both of them against the last place New Jersey Devils. Their playoff chances are all but dead; the next step is for them to be mathematically eliminated from contention.
The Blueshirts offense was very hot prior to the deadline. The first line of Zuccarello, Mika Zibanejad and Chris Kreider at one point could not be stopped. Now with Zuccarello gone, both players have experienced some sort of decline.
Zibanejad is presumed to be the Rangers number one center for the future. In 72 games this year, the center from Sweden has put up career numbers with 28 goals and 39 assists for a total of 67 points, all career highs for Zibanejad and he leads the Rangers in all three of those categories.
He's been phenomenal this season, no doubt about it. However, looking at Zibanejad's numbers before and after the Zuccarello trade is night and day.
In the 61 games prior to the trade, Zibanejad was spectacular, with 60 points (26 goals, 34 assists). At the time, Zibanejad was well on his way to a 30-goal season, possibly even 40. In the previous 10 games before the deadline, Zibanejad averaged a point a game with five goals and five assists. This was when the line of Zuccarello, Zibanejad, and Kreider was at peak production.
However, in the 11 games since the trade, Zibanejad has only two goals. With five other assists, he has seven points in these 11 games. So Zibanejad is still having some level of production when looking at points per game average, but that average does not tell the whole story.
In those 11 games, Zibanejad went pointless in six of them, including a five-game pointless streak. Zibanejad's only multipoint games came in both wins against the Devils. So while Zibanejad still makes a presence felt, it's still enough of a sizeable decline to take notice.
For Kreider, he found rock bottom much quicker. Prior to the trade, the Massachusetts native put up 46 points (25 goals and 21 assists) in 61 games, even leading the team in goals at one point. When the top line was sizzling in the 10 games prior, Kreider put up two goals and five assists for seven points in that span.
In the 11 games since the trade, Kreider has been missing in action. He has only three points in those 11 games with one goal and two assists. The lone goal came in the first game after the trade, and Kreider has not scored in 10 games since. Of both the top liners still on the team, Zuccarello's absence seems to effect Kreider the most.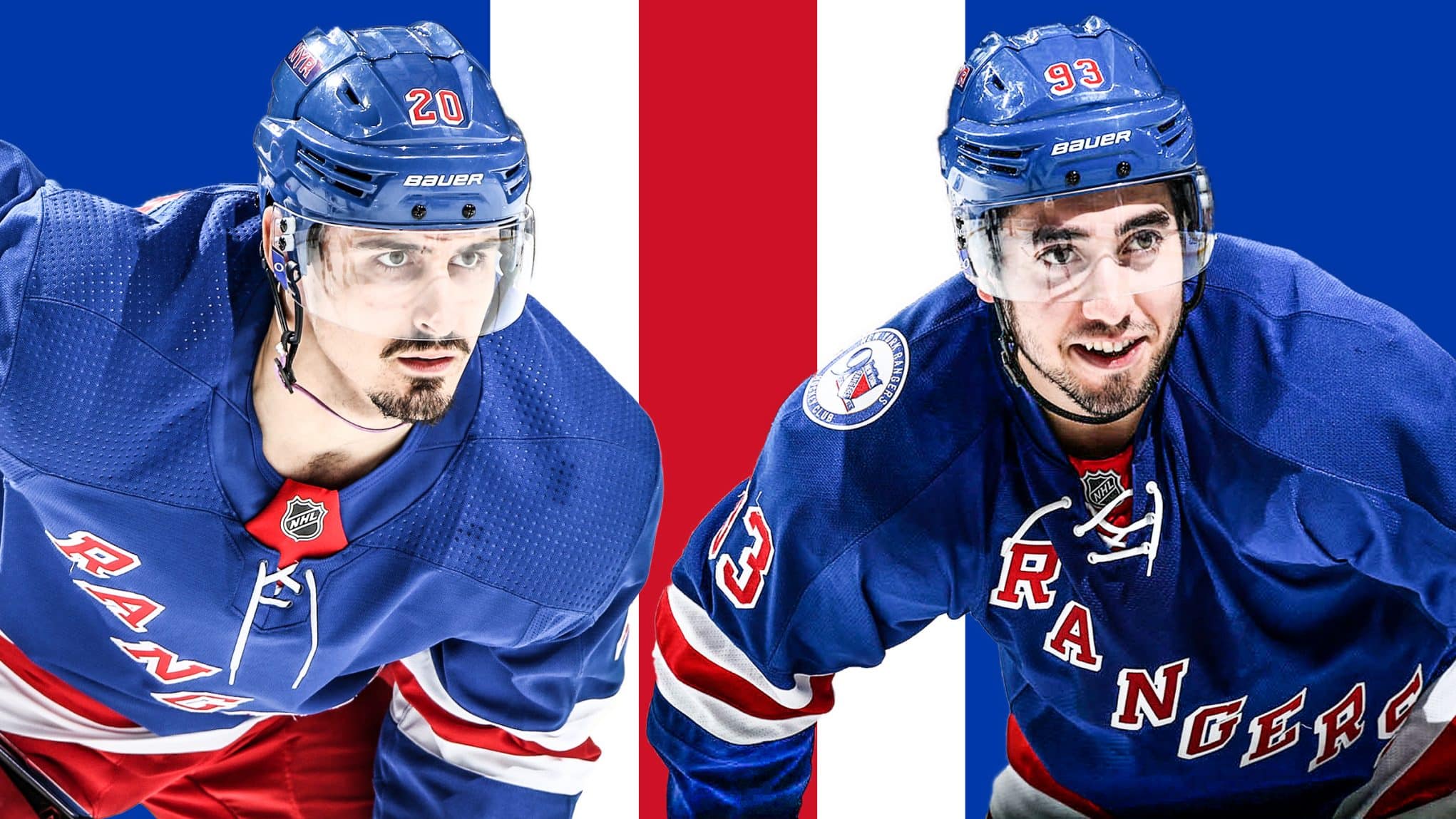 With the top line cooled down, head coach David Quinn is looking to spark it back up again. Players like Pavel Buchnevich and Jesper Fast have been doing their best to fill in those shoes but have yet to find the magic that made that original line spectacular. Even the powerplay has been struggling to find the back of the net ever since.
Zuccarello is a catalyst on whatever line he plays on. His numbers are not superstar caliber, but he still brings a lot of the intangibles necessary to be successful in the NHL. Upon first putting on a Dallas Stars jersey, Zuccarello immediately made an impact in his first game with a goal and an assist. His debut with Dallas was great until he broke his arm blocking a shot, just some more heart that does not always show on the scoresheet.
The Stars only saw Zuccarello for one game, so they do not know how much they miss him yet. The Rangers, on the other hand, do know how much they miss him. Now that he's been gone, the top line players are currently lukewarm at best.
The chemistry they once had together is hard to replicate. Their current struggles fully display just how valuable Zuccarello was to this team. Replacing him is going to be a really tough task.