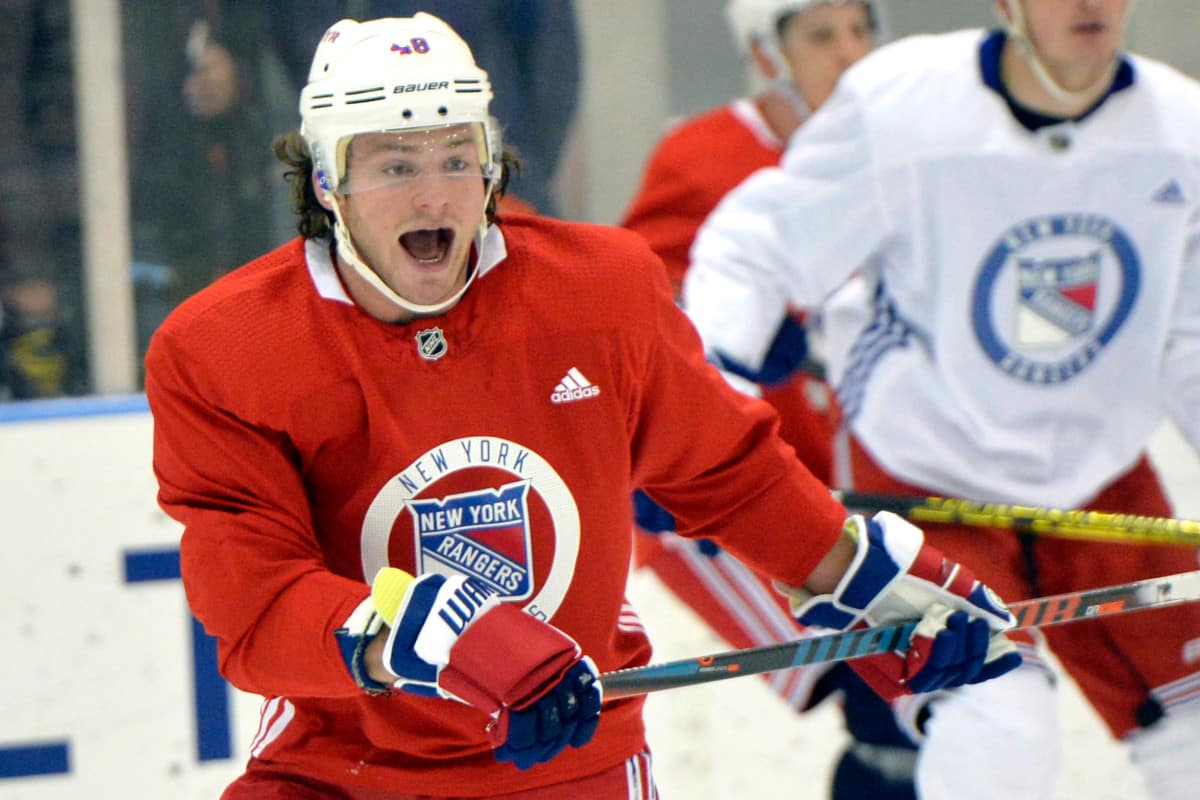 Things have not gone well for the New York Rangers Wednesday night and the referees didn't help as they eject Brendan Lemieux for a clean hit.

The New York Rangers found themselves on the short side of the proverbial stick again when Brendan Lemieux was given a five minute major and game misconduct for a hard hit.
OK, #NYR fans, you make the call. Did Brendan Lemieux deserve a 5-minute major? pic.twitter.com/hyF5VaaXBO

— MSG Networks (@MSGNetworks) March 14, 2019
Vancouver's Antoine Roussel came from the corner to the front of the Rangers net with speed and lost control of the puck. At the moment the puck slid off his stick and as he was falling, Brendan Smith hit him with a clean check.
Roussel went down like a sack of potatoes as the puck slid back to the blueline where Tyler Motte blasted a shot over the right shoulder of Henrik Lundqvist. It was Motte's second goal of the game, scored 11 seconds after his first.
What was worse than the Rangers 3-0 deficit was the penalty called on Lemieux. The four officials got together and decided that the hit was worth a five-minute major match penalty and game misconduct for a hit to the head.
Here's the Lemieux penalty – a five minute major for head butting and a game misconduct #NYR #Canucks pic.twitter.com/BzygUEj8mQ

— Shayna (@hayyyshayyy) March 14, 2019
A hit to the head?
Roussel was falling down when Lemieux hit him. Head coach David Quinn went ballistic and deservingly so. It was the second five minute major called against the Blueshirts in the second period. Chris Kreider was ejected earlier for elbowing/hit to the head which also gave the Canucks a five-minute power play.
The National Hockey League (NHL) may have to change its name to the No Hitting League if their officials keep making these bogus calls.
Recently, whenever a hard hit is made and the player stays down, a penalty is called.
The New York Rangers are having enough trouble beating their opponents and now seem to be battling phantom calls at the same time.
Follow Frank on TWITTER