A deeper dive into the Baby Blueshirts, the New York Rangers future core, is essential at this point in the NHL regular season.
At this time a year ago, the New York Rangers season was spiraling out of control. Alain Vigneault had completely lost the locker room, Jeff Gorton had just dealt his captain and three of his most productive forwards, and some of the Baby Blueshirts were getting their first taste on Broadway.
Now the Rangers embark on the 2019 version of this situation. Two of the team's best forwards have been traded, the young-guns have begun to receive call-ups; however, the difference between this season and the previous one lies in the state of the team.
Despite the lack of high-end talent, David Quinn has his team putting forth maximum effort every night and playing competitive hockey. While it hasn't translated to wins, New York's rookie head coach has done an admirable job. Following the departure of three of his veteran leaders, coach Quinn has the Boys in Blue playing hard until the final buzzer every single night.
Now that the trade deadline has passed, the Rangers have turned a corner in the rebuilding process. Jeff Gorton has reached the point where his goals must change. For the last two seasons, the Blueshirts have attempted to stockpile assets in exchange for roster players. We've now reached the point where It's time to start adding pieces to the puzzle.
There will be no more sell-offs, no more major departures, and no more tanking (not that there ever was). The Rangers will continue to add prospects at the draft, and then they will set their sights on some of the big names that could be hitting the open market this summer. The rebuild is far from complete, but it is progressing.
This means that the Rangers may already have the makings of their future core in place. In fact, the Blueshirts currently have 13 players on their roster that are age 25 or younger.
Here are the Rangers' Baby Blueshirts that will turn out to be productive, long-time Manhattan employees.
The Future Contributors:
Tony DeAngelo
The enigmatic, highly-skilled defenseman has finally figured it out. After a tumultuous start to his career, Tony DeAngelo has proven why he was selected in the first round of the 2014 NHL Draft. He still makes the occasional bonehead turnover, but DeAngelo's offensive output outweighs his slight defensive deficiencies. The 23-year-old's vision and skating are top-notch, and that has translated to 25 points in 48 games for the New Jersey native.
Aside from his on-ice skills, it's hard not to love DeAngelo's gritty, fiery, and physical style of play. It looks like DeAngelo will be on the Blueshirts blue-line for years to come and Rangerstown should be excited about that.
There are a lot of similarities between the situations of Pavel Buchnevich and Tony DeAngelo. They were both super skilled players who couldn't seem to put it all together and often found themselves in the press box. Buchnevich's fortunes have changed as of late, as the 23-year-old Russian has really elevated his game. Buchnevich has become a three-zone player and is no longer afraid to go to the dirty areas.
He has certainly had his growing pains, but there is plenty of reason for optimism. Buchnevich has already surpassed his career-high with 15 goals, and he's still very young. In fact, Buchnevich has more points through the first 165 games of his career than Chris Kreider had in that same span. If Buchnevich can stay healthy, he should be a staple in New York's top-six during this next era of Rangers hockey.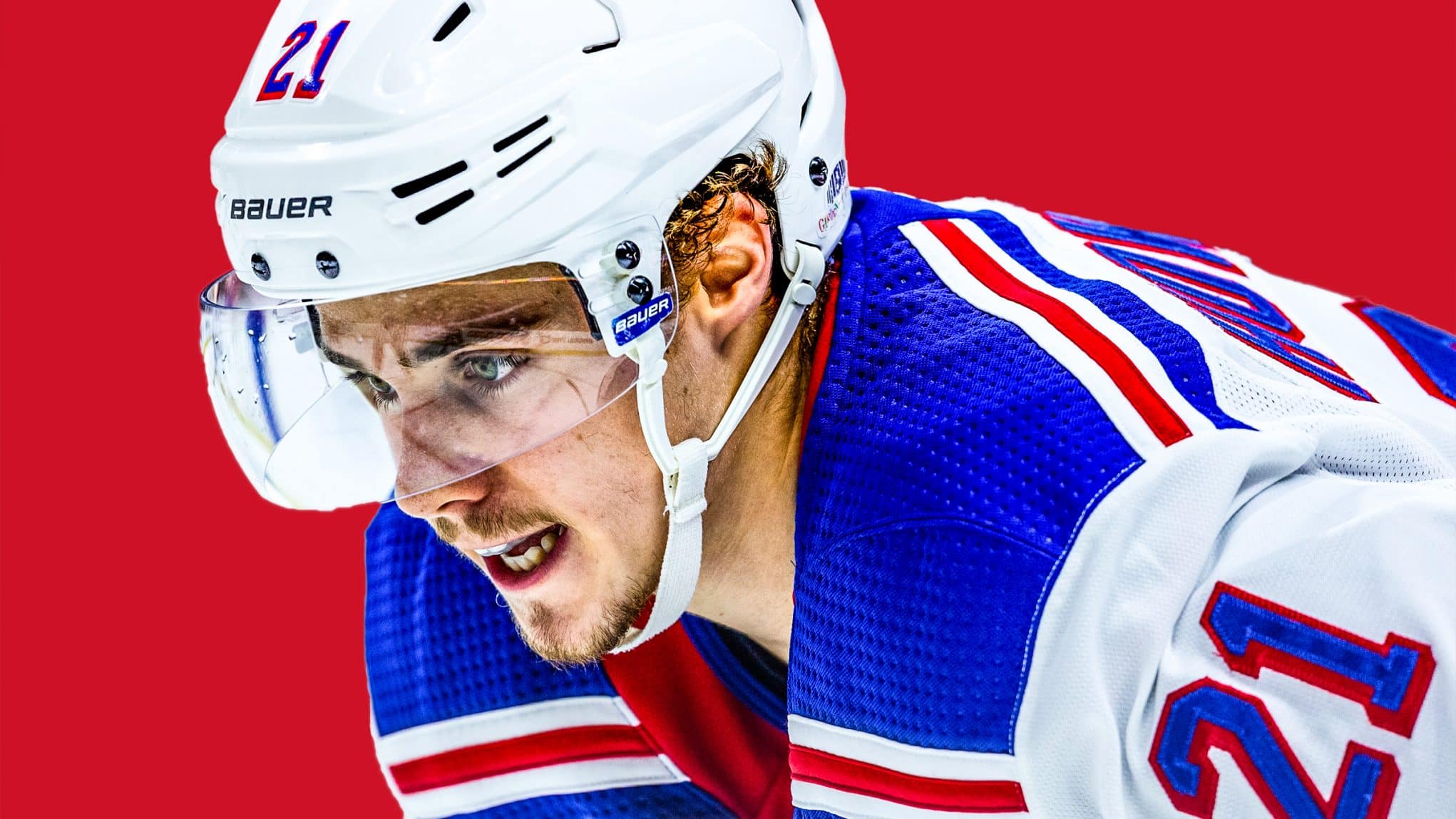 I've really liked what I have seen from Brett Howden this year. At only 20 years of age, the big centerman has shown some promise. Howden has totaled only 16 points in 51 games, but his offensive abilities aren't reflected in his point totals. There's a lot to like in Howden's game, and I think he'll be a high-end third line center at worst. The stats don't do him any justice, but it's key to look past the numbers when assessing Howden. He reminds me of a slightly worse version of Derek Stepan.
Brendan Lemieux has come just as advertised: He's a pest whom you hate to play against, but you love to have on your team. For a team that has been lacking this type of player since the departure of Sean Avery, Lemieux represents a welcome addition.
Moreover, the 22-year-old has proven to be more than just a tough guy, which is a very encouraging sign. Lemieux is a guy who goes to the net, scores goals, draws penalties, bothers the opponent, and sticks up for his teammates. He will be a big part of New York's future. Lemieux has three points in five games on Broadway.
The numbers aren't there for Chytil, but it's only a matter of time before the youngster becomes a household name. At just 19 years of age, the skilled winger has posted 21 points through 62 contests. The young Czech has made his fair share of highlight-reel plays, yet he has lacked consistency.
Regardless, Chytil has proven his worth with his growth throughout the season. The former first-round pick is still one of the youngest players in the NHL, and he could be primed for a breakout 2019-2020 campaign.
There were plenty of doubts about Libor Hajek as a result of his struggles in Hartford. The Garden Faithful was starting to lose faith in the supposed centerpiece of the Ryan McDonagh trade, but any questions about Hajek have since disappeared.
Ever since the 21-year-old's recall, he has been more than impressive. The potential was always there for the young Czech, but he was seemingly struggling to transition to the big leagues. He has proven that the Hartford Wolfpack is simply a trainwreck, as Hajek has been of the Blueshirts' best defenseman as of late.
It's too early to draw any major conclusions from the small sample size we've gotten; however, Hajek has been a pleasant surprise thus far. Jeff Gorton's rooting interest in the smooth-skating blue-liner is now justifiable.
---
*Some players that were notably left off of this list are Lias Andersson, Neal Pionk, and Jimmy Vesey.
Follow Brian on TWITTER