With just two months remaining in the season, the New York Rangers need to focus on developing their young talent. 

The New York Rangers rebuild is hitting a very important stage. They are facing a time when they cannot unload any more players and have the team they will skating out there every game.
While New York is still technically in the playoff chase, they need to accept how making the playoffs is not really an option at this point in time. They sit 12 points out and would have to jump five other teams to get the second and final wild-card spot in the eastern conference, a task that is a great hike and extremely unlikely.
So while the playoffs should no longer be the main focus for the young Blueshirts, you might be asking yourself, "What exactly should the focus be?"
It's simple; the focus now must shift to what the goal of the entire year has been, developing the young core they've acquired in the last two seasons.
The process of that development has already begun with Brett Howden, Filip Chytil and Tony DeAngelo getting the bulk of playing time at one point in time this season. Howden impressed early on this season, while Chytil and DeAngelo made their mark in the middle of the year. Now there is definitely going to be some ups and downs with the three of them but does not mean they should not see time in bigger roles.
DeAngelo is thriving playing top-four minutes with Marc Staal, contributing offensively with 10 assists in his last 10 games. While the offense is there, he is also getting the job done defensively while putting aside whatever character issues that were keeping him in and out of the lineup early on in the season. DeAngelo's development is one of the bright spots this season has brought.
It doesn't just end with DeAngelo, though. Chytil, Howden, Lias Andersson and the newly-acquired Brendan Lemieux need to become the main focus of developing for the remainder of the season.
Andersson, Chytil and Howden have seen the ups and downs an NHL season can bring for younger players, but that should not mean they don't see top-six minutes. As a matter of fact, the three of them along with Lemieux should be seeing a majority of the third line minutes from here on out.
Now since the trade deadline, Quinn has used Andersson and Lemieux in a top-six role and the early returns have been solid. But where the first year head coach needs to be careful with is to not pull the plug so early should they have one bad shift, period or game.
Yes, one of them might sit every once in a while, but they need to play in order to get better. The same can be said for Chytil, who's shown what he can do as a teenager amongst men in the 61 games he's suited up for this season.
Perhaps the biggest challenge for Quinn from here on out is to find a way to keep Pavel Buchnevich playing at the level he's been playing for the last couple of weeks. Simply put, Buchnevich looks like a completely different player. He's been more aggressive, better defensively, hard on the puck and looks the most confident he's ever looked at the NHL level.
The problem for the 23-year-old, though, is remaining consistent and if Quinn can find a way to get that consistency going, the Rangers should be pleased with the progression Buchnevich has made this year.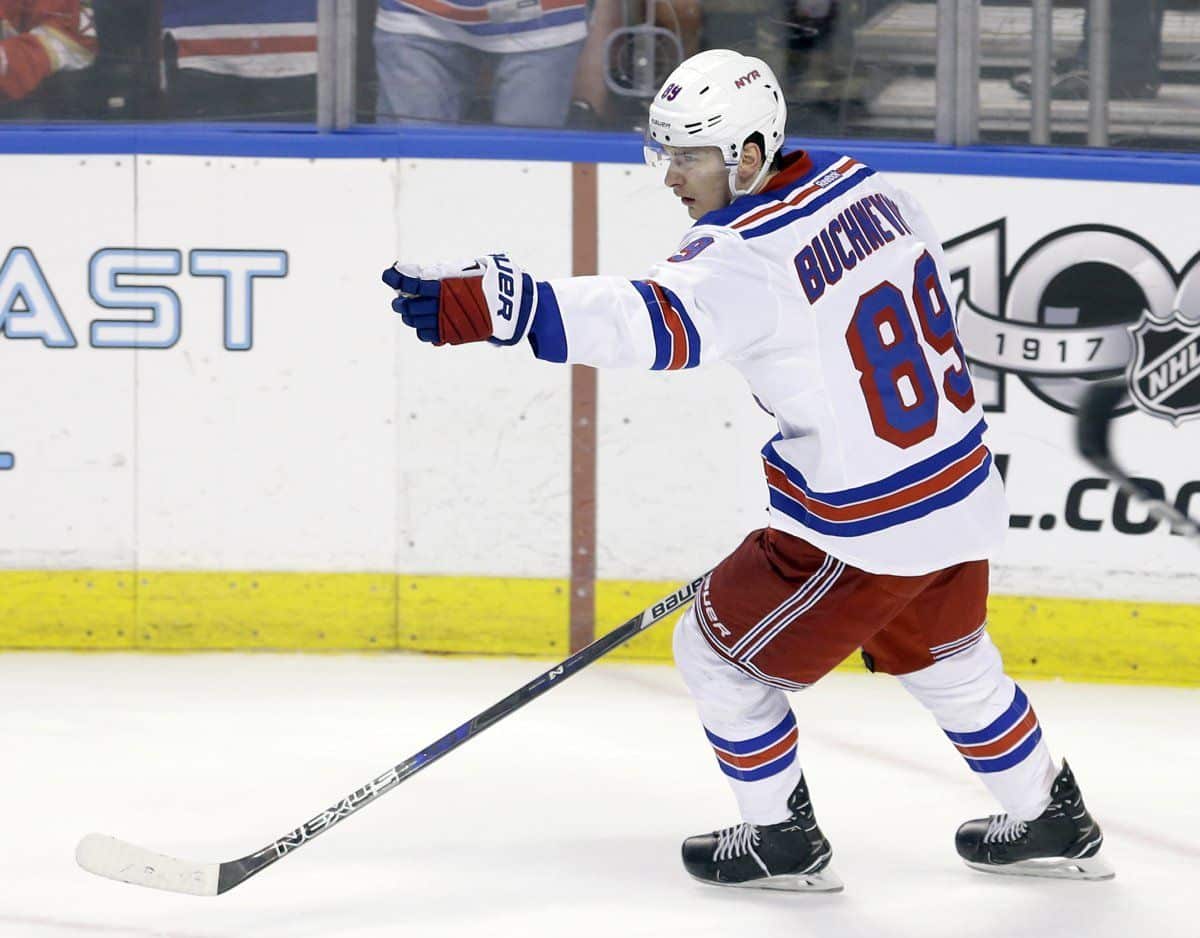 It does not just end with those five players. The Rangers recently brought up defenseman Libor Hajek after an up and down season in Hartford. While he has not really done anything super flashy in his first two games in the NHL, the Blueshirts need to make it a point of emphasis to keep getting him reps to see if he truly is ready to be an NHL defenseman. If that means sitting Brendan Smith or Fredrik Claesson, so be it. The Blueshirts need to play their younger defensemen.
There are always going to be decisions made by the head coach of any team which will bring up debates amongst a fanbase. You don't necessarily have to agree with the decision, but understanding how each and every decision goes towards the development of this young team is crucial to helping you get through this rebuild.
From what it sounds like listening to general manager Jeff Gorton after the trade deadline, the New York Rangers don't expect this rebuild to take much longer. What transpires for the rest of this season in terms of development will go a long way into determining whether or not they can fast track it.