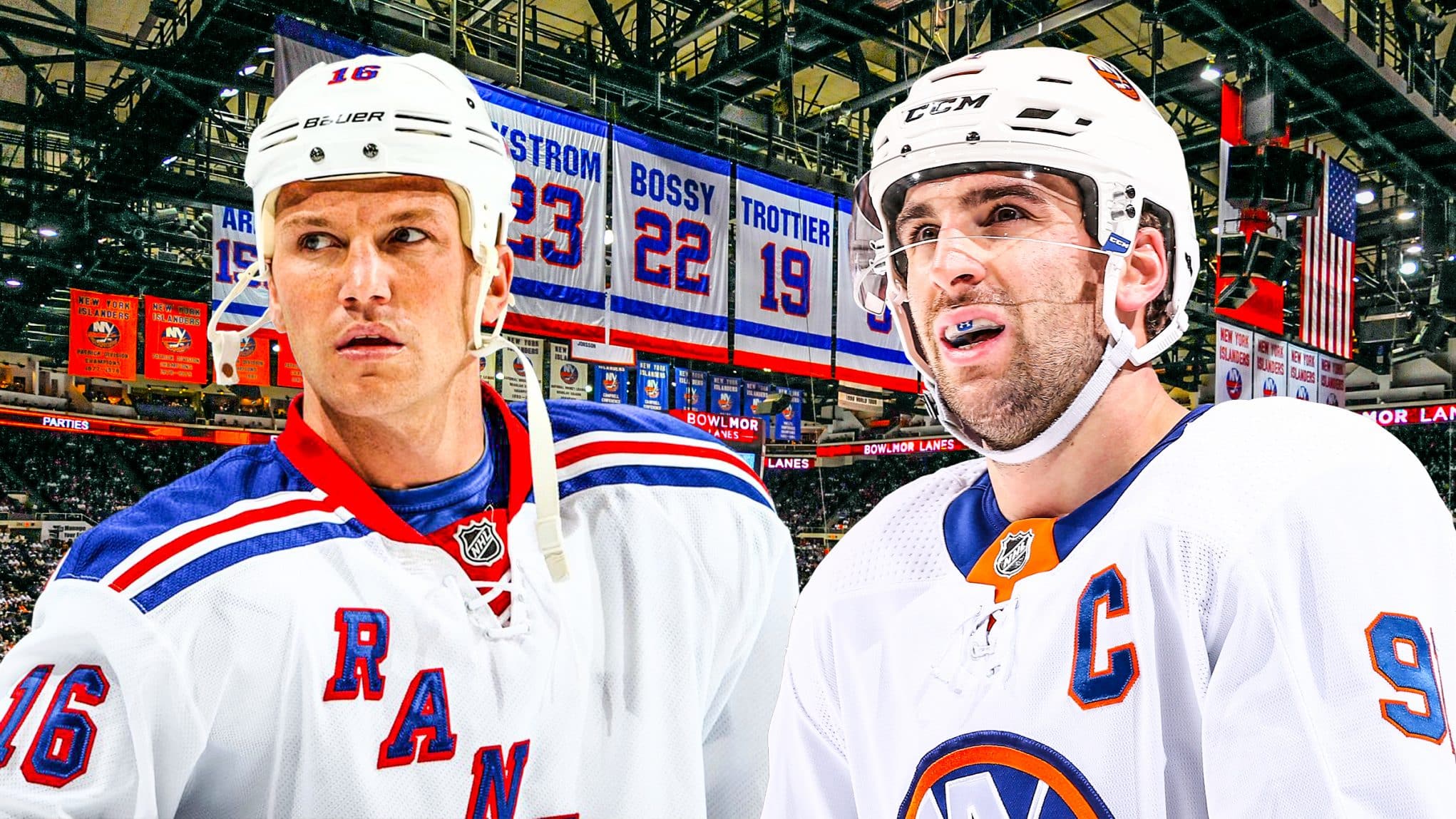 Former New York Rangers forward Sean Avery decided to call out those "greasy" Islanders fans after they eviscerated John Tavares.

Those greasy New York Islanders fans. At least that's how Sean Avery puts it.
One day after Long Island completely and utterly eviscerated John Tavares during his not-so-welcomed homecoming, the former New York Rangers pest decided to take his thoughts to social media.
Sean Avery sure hasn't lost his touch pic.twitter.com/2Yj0k3MhJR

— Glenny Balls (@Glenny_balls) March 1, 2019
Man, oh man.
Honestly, in the fashion the former Isles captain received his comeuppance, allegiance mattered very little. Forget Islanders fans. Rangers and Devils fans alike were forced to respect the outright energy at Nassau Coliseum on Thursday night.
The full Tavares video. #Isles pic.twitter.com/p4N0LbtKcg

— Brett Cyrgalis (@BrettCyrgalis) March 1, 2019
Sure, perhaps nothing should have made its way towards Tavares through the air (like the jersey that was thrown in his direction), but the actual banding together was nothing short of impressive.
Sean Avery deploys a different perspective.
What's the former Isles captain supposed to do? Should he be expected to admit he's moving on after the season? Should he want to continue playing in that "dump" Avery labels as Nassau (throw Barclays in there for good measure)?
Martin Brodeur's best friend in the next life went as far as to call the entire Isles fandom as "greasy."
As far as the actual game was concerned, Lou Lamoriello's first-place Islanders throttled an excellent Toronto Maple Leafs team, 6-1. Tavares finished an even-0 with five shots on goal in just 17 total minutes.
It turned out as a forgettable, nonexistent night for the homecoming boy.
In Sean Avery's world, it matters not. As it concerns John Tavares and the New York Islanders faithful, it's all about those "greasy" fans in the stands.