New York Rangers defenseman Neal Pionk is fitting in well in Manhattan and he is making a lot of fans in the process.
Most people would find it difficult adjusting from a small town of less than 10,000 to the biggest city in the world. For New York Rangers rookie defenseman Neal Pionk, adjusting took some time, but it's going smooth now.
"It was kind of crazy," Pionk said. "I grew up in a town of 8,000 people. Going to New York City, it's like eight million or something, there's a bit of a culture shock. It took me some time to adjust, but I love it now."
The Hermantown, Minnesota native is answering the challenge of playing in the Big Apple, and the Blueshirt faithful are grateful.
Friday night at Mustang Harry's in NYC, fans had the opportunity for a meet and greet with Pionk. Many of the fans in attendance are excited about what Pionk will bring to the team in the future. In fact, Pionk reminds them of a past Ranger great and Hockey Hall of Famer.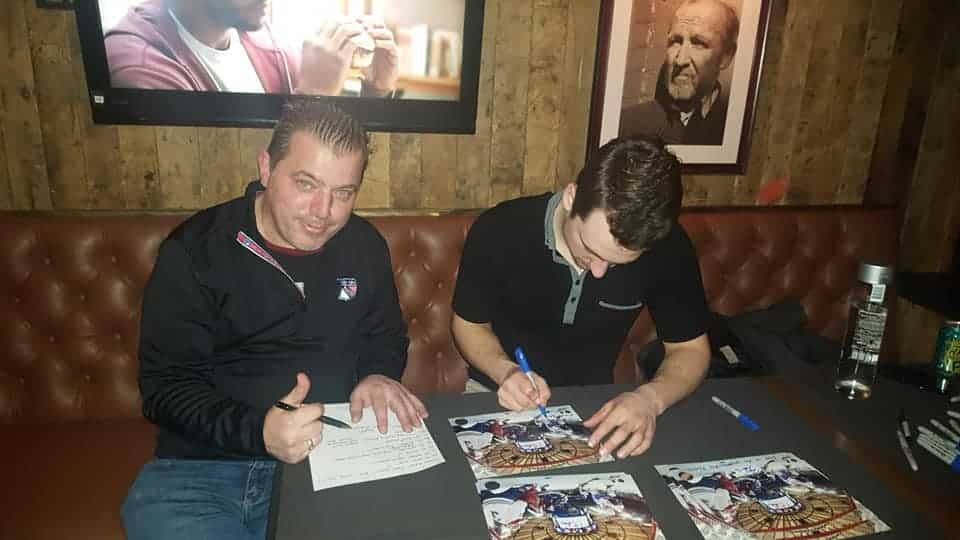 "He's like a Brian Leetch-type player," 27-year-old Ranger fan, Dan Marley said. "The way he moves the puck and the way he gets back. I know he's got to develop his game still. But when he's ready to go and hits his prime, I can't wait to see it."
"He does resemble (Leetch) the way he handles the puck," longtime Ranger fan, Anthony Falco Sr. said.
"I would love to see him as our next Leetch," said event organizer, Ted Kalamaras.
No play this season displayed Pionk's puck moving ability quite like his coast-to-coast goal against the Montreal Canadiens in November. Photos of that goal were on full display at the signing. Because this is Pionk's most iconic moment as a Ranger so far, Kalamaris thought it was the perfect photo for Pionk to sign.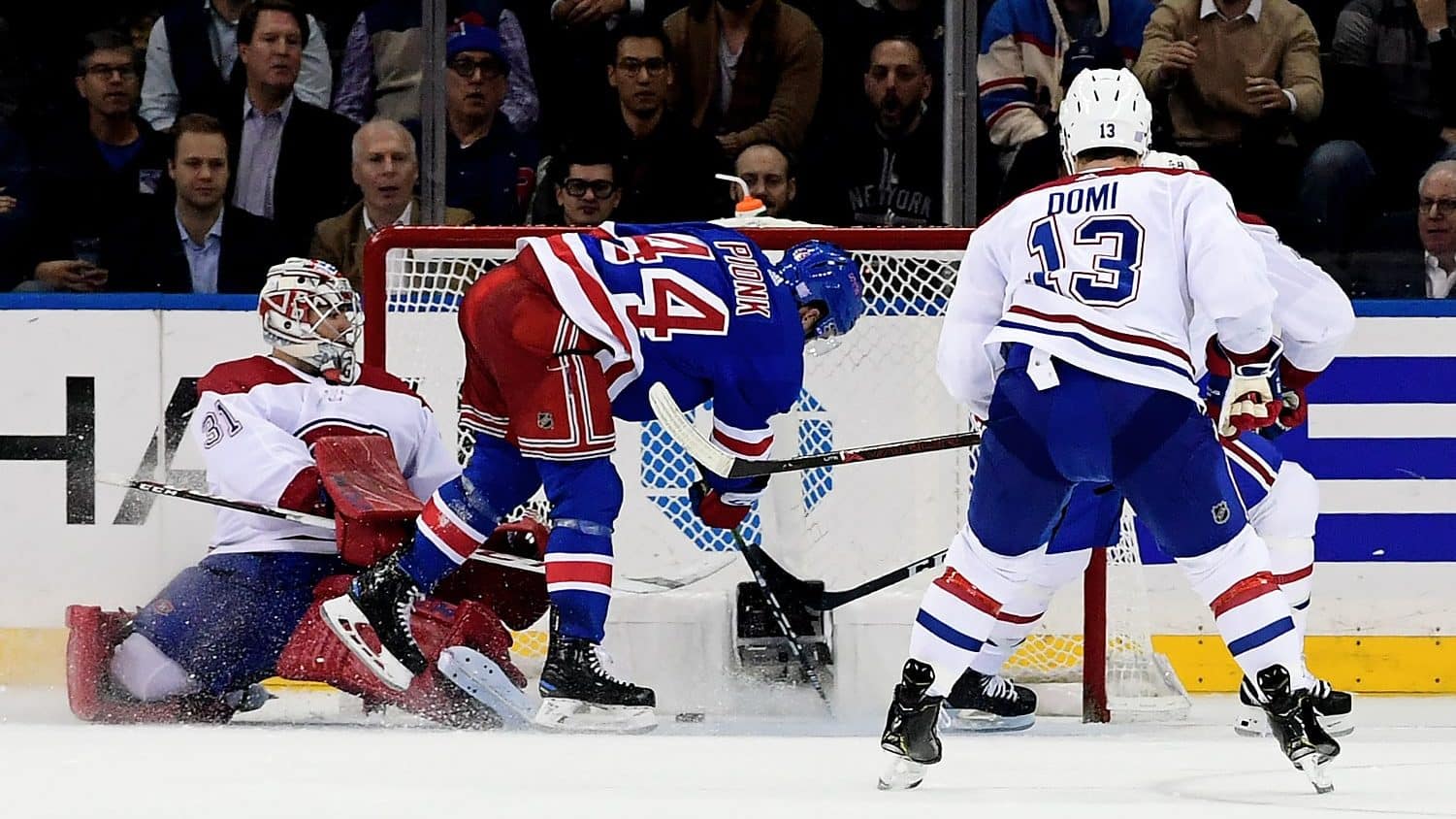 "It brought back Leetch flashbacks from when I used to go to the Garden in 1994 for every playoff game," Kalamaras said. "He reminds me of a baby Leetch. He's young still, he's got the tools and I think he'll be our next Leetch."
A Ranger fan for 35-years, Kalamaras runs his own website called NYR Fans. Fans who visit the site can find all kinds of upcoming events including future meet and greets and road trips to see the Rangers battle in away games.
Compared to a legend like Leetch and recognized as a huge piece for the team's future success is humbling for the Minnesota native.
"It means a lot," Pionk said. "I think we got a good thing going here. We don't like to use the term rebuild, more of a retool, and we're looking to have a lot of success in the future."
However, Pionk was not always on the NHL's radar. The Rangers signed the youngster as an undrafted free agent out of Minnesota-Duluth in 2017. Now with his new team, Pionk is looking to show he is worthy of being of being in this league.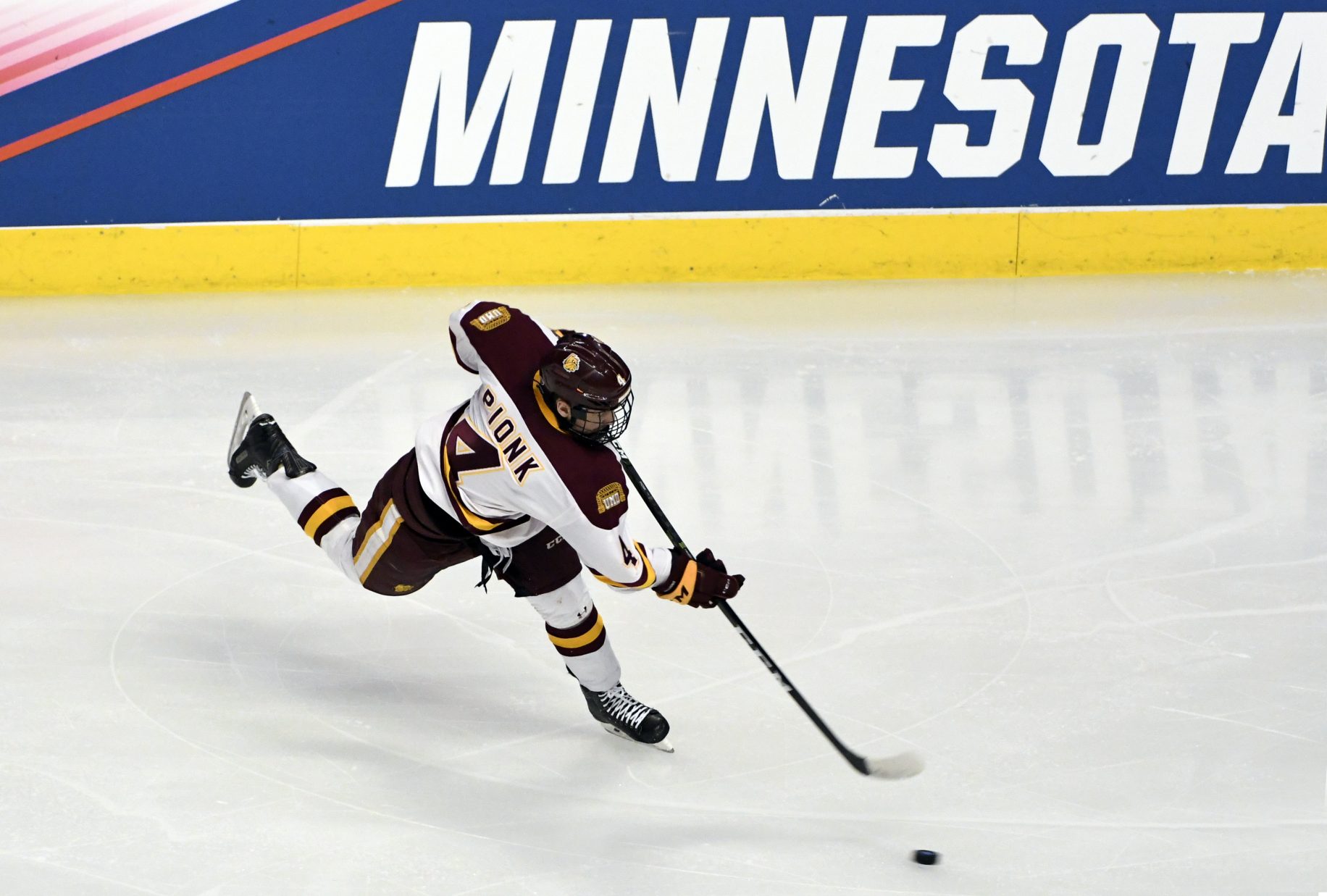 "I think anytime you go into a pro camp, you're looking to prove something," Pionk said. "That's where I am in my career right now. Trying to prove I belong in the league and that I'm an everyday NHL player."
Perhaps that's another reason why Rangers fans are growing fond of Pionk. Maybe Blueshirts fans just love an underdog. Someone that has been glossed over and is now looking to prove those who overlooked him wrong. This isn't anything new for the Rangers.
Some of the Rangers' most popular players of the past decade came to the team or into the league as undrafted free agents. This list includes now former Ranger and Dallas Star, Mats Zuccarello, former Blueshirt blueliner now with the Tampa Bay Lightning, Dan Girardi, and Hockey Hall of Famer Martin St. Louis (though he was acquired in a trade).
Maybe as time goes on and he continues to establish himself as a presence on the ice, Pionk will become the newest undrafted fan favorite to win the hearts of the Garden faithful. He's certainly on the right path.
Being only 23-years-old and in his first full season, Pionk has shown a lot of potential with 35 points in 81 games. However, it's still too early to tell if he will reach that potential.
Right now, things seem to be going according to plan. Pionk is developing nicely, he's earning playing time in key moments, and he may very well be one of the Rangers top defenseman in the future.