The salary-cap impact either Le'Veon Bell or Antonio Brown would cause with the New York Jets is beyond significant.

There's only one Bell of the ball and everybody knows his name—260 pounds and all.
Le'Veon Bell, 27, represents the top draw of the 2019 NFL free agency class. Arguably the best running back in the NFL, the man is destined for a new city this spring.
There's only one monster trade target. His name is Antonio Brown.
Brown, 30, will be 31 years of age this July. With the entire football world coming to the offseason party with the understanding that the dysfunctional Pittsburgh Steelers will soon be living life without the services of their best back and outside weapon, teams and fans alike are experiencing AB dreams.
To the casual observer, Bell and Brown cause major salivation. The Madden player walks through life with his or her jaw scraped on the floor when realizing even the slightest opportunity to obtain either talent.
The more acute historian and salary-cap individual understand the Steelers are sitting pretty. Forking out incredible cash for a 27-year-old back and 30-year-old wideout is akin to an eventual organizational disaster.
Unfortunately, in this social-media age of stars and gossip, such a narrative rarely exists—especially pertaining to the New York Jets.
The Bell of the ball and the monster trade target cause serious ramifications on a franchise's active depth as well as long-term roster health.
Le'Veon Bell's Ballpark Deal
Total: 4-years, 60 million
Signing Guarantee: $25 million
Total Guarantee: $45 million
Le'Veon Bell will become the NFL's highest-paid back. Despite your feeling on the topic, it's likely.
Per 2019, Los Angeles Rams workhorse Todd Gurley leads the pack at the position. His $14.375 million hit is $1.375 clear of the second-ranked David Johnson.
Bell's year one cap hit will represent an astronomical number. With that monstrous $25 million bonus at signing, his yearly payouts would average $8.75 million per.
Base Salary:
2019: $10.5 million
2020: $9 million
2021: 8 million
2022: 7.5 million
The 2019 cap hit would equal the 2019 base of $10.5 million combined with whatever guarantees are alotted for that season.
Combined Guarantees:
2019: $10 million
2018: $7.5 million
2017: $5 million
2016: $2.5 million
Frontloading the deal is the key. It'll allow for the opportunity to cut losses after year two if the unreliable workhorse isn't working out.
Total Cap Hits:
2019: $20.5 million
2018: $16.5 million
2017: $13 million
2016: $10 million
The Jets currently deploy an estimated $102 million in cap space. With the presence of Bell, it's immediately shrunk to $81.5 million.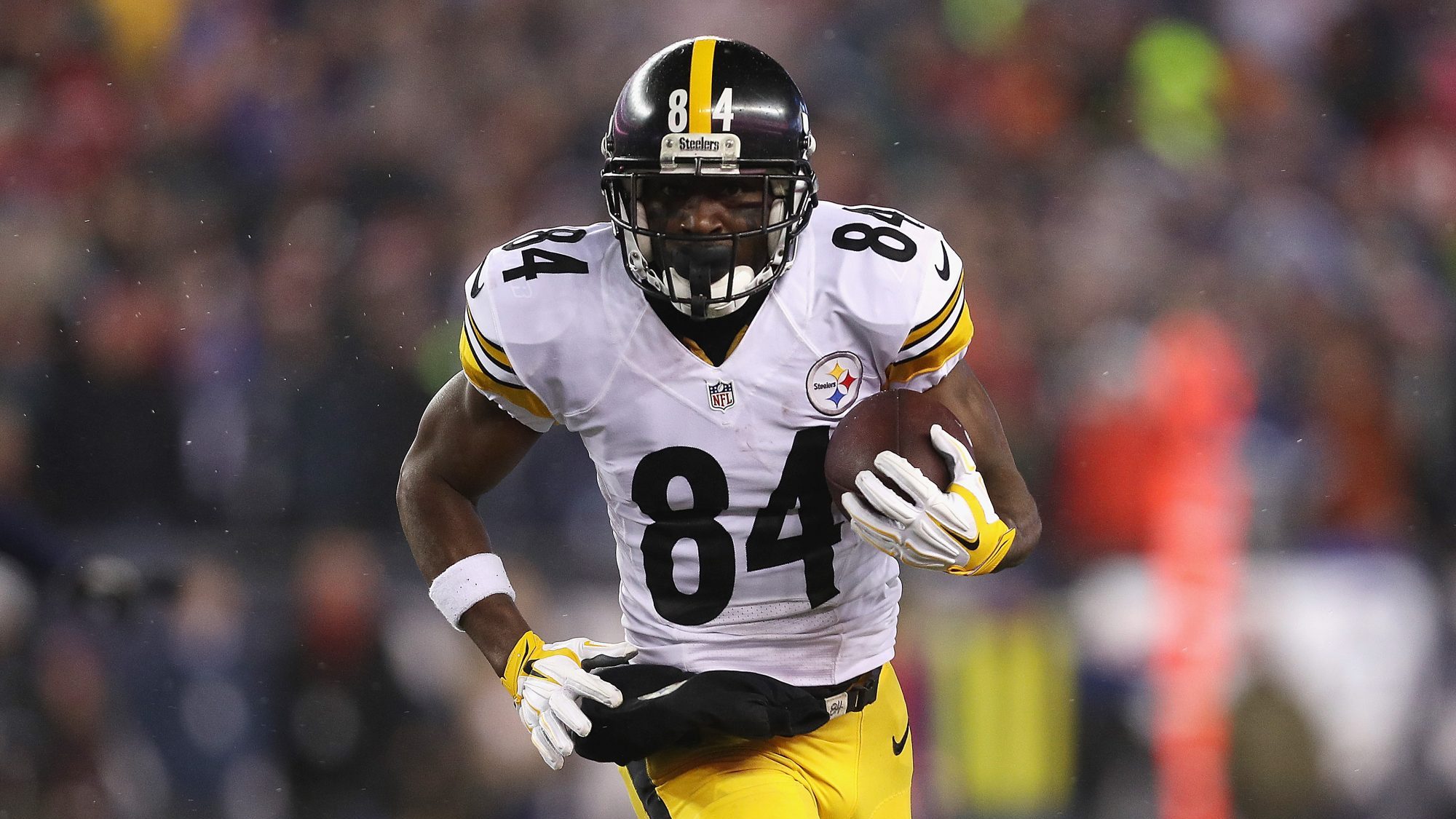 Antonio Brown's Deal
The Steelers are still on the hook for $21.12 million in guarantees. If traded, it becomes dead money for Pitt. There's no way around it.
Base Salary (and Cap Hits):
2019: $12.625 million
2020: $11.3 million
2021: 12.5 million
Whichever team trades for Brown will owe him $36.4 million over three years. The best part comes when realizing he could be cut at any time without penalty.
If the Jets (or any other NFL team) trades for him prior to March 17, his 2019 salary escalates from  $12.625 million to $14.1 million.
The issue is, of course, his age and the fact that assets would have to be unloaded—something a team like the Jets can't afford. With the house (the pass rush and offensive line) still in shambles, acquiring assets must be priority number one.
Cap Space & Options With Bell & Brown
Assuming Bell is signed and Brown is acquired for a third-round selection in 2019 and a second-round selection in 2020, the Jets are suddenly dealing with a tough scenario.
First, let's assume the Brown deal doesn't go down until after March 17. It makes sense only for NFL Draft timing. Therefore, Brown's 2019 number would be $12.625 million.
Bell's $20.5 cap hit combined with Bell's $12.625 equals a hefty $33.125. Take that away from the projected $102 in space and the new cap space number is $68.875 million.
That's not a lot of money considering the needs in doubt. It's also more dangerous when realizing a 2019 third-rounder was traded for Brown.
Think about the other needs. Who's Bell going to run behind? Who's protecting Sam Darnold when Brown is running those brilliant routes? How are the Jets going to convince Jamal Adams to remain long-term without a legitimate four-man conventional pass rush?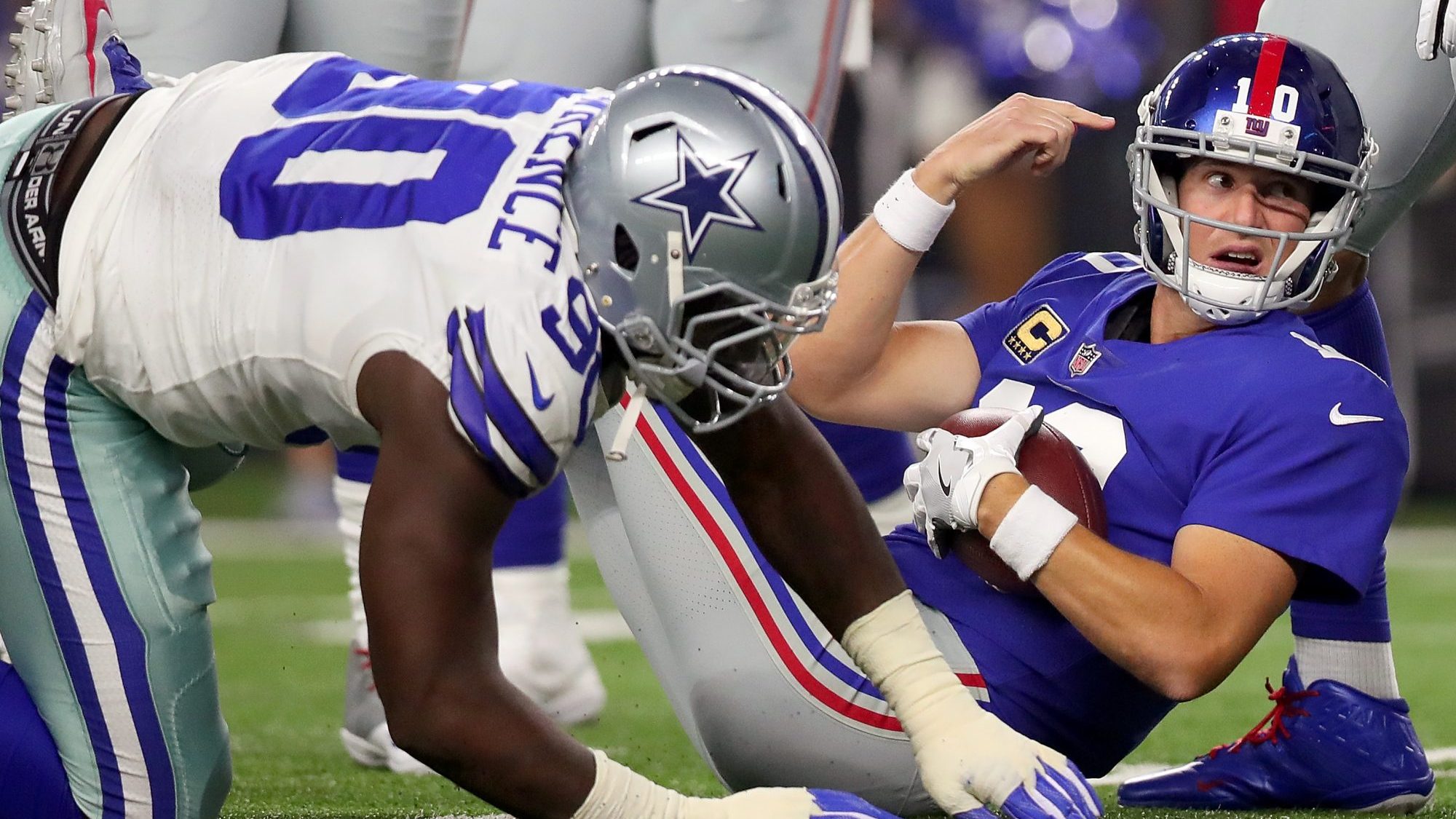 Possible Critical Signings: 
There's $35 million right there among three studs. Now we're down to $33.875 million. And guess what? At least $20-25 million is needed to round out the roster with non-stars.
Without that extra third-round selection in the draft, New York would be down to five total picks and only two within the first three rounds.
Possible Critical Draftees:
Round 1: Left Tackle
Round 3: MIKE
Round 4: Cornerback
Round 5: Guard
Round 7: Wide Receiver
Thin, thin, thin. Sure, the star power is there, but the depth chart isn't worthy of any competitive advantage.
If no Bell is had, a second edge can be pounced on. If no Bell is had, a third linebacker can be signed. If no Brown is traded for, another opportunity to draft a significant youngster in the lifeline of the NFL, the draft, is the reality.
Where is the space/money coming from if both Bell and Brown are acquired? Bell's a money issue (and not only for 2019). Brown's an asset problem. Over $100 million in cap space may feel like a lot. It's not, especially with as many holes and roster slots open in Florham Park, New Jersey.
The casual Madden player can't wait to think about the Pittsburgh Steelers duo. The smart New York Jets fan knows better.
Throw away the shiny toys until the room is clean. Build it the right way, from the trenches out.