The New York Knicks traded Kristaps Porzingis and social media exploded. Let's take a look at some of those texts the unicorn received.

The fourth edition of the "ESNY's Top 10 texts" series features recently traded franchise star and New York Knicks forward Kristaps Porzingis. The first three featured former executive and President of Basketball Operations Phil Jackson, ex-head coach Jeff Hornacek and free-money extraordinaire Joakim Noah.
The Porzingis trade produced a wide range of emotions from all fans on social media, resulting in the five stages of grief being condensed into one, intense 24-hour nervous breakdown.
Some fans that tried to rationalize the decision, others who went into a full panic mode, and most who were ready to express their anger towards an organization that completely took the wind out of their sails.
Porzingis, on his own accord, doused the social media fray with a can of kerosene with this post on his Twitter account.
??? pic.twitter.com/rTCUW6qLzt

— Kristaps Porzingis (@kporzee) February 1, 2019
Whether KP was genuinely upset with the trade and having a dig at the Knicks or trolling the fans, the love for Porzingis changed very quickly.
After it was reported that Porzingis requested a trade, there was still a large contingent of fans that would welcome the unicorn back as the prodigal son. Sure, he was being a little bratty, but what 23-year-old doesn't have an inflated self-esteem.
But that post may have changed everything. At this point, feelings towards Porzingis are ambivalent. Some are understandably upset that the front office traded away the best player drafted to the Knicks since Patrick Ewing.
Others are upset that Porzingis, himself, was not more patient with a process, where the Knicks brass opted for a slow rebuild that was clearly going to take time.
And that leaves us here, processing the exit of a cornerstone of a franchise. Angry, sad, hopeful, the only thing I can do is make jokes. So here it goes.¯\_(ツ)_/¯
Jen Selter
I like Aaron Judge more anyway … byeeeeeee
Rick Carlisle
Kristaps, your new coach Rick Carlisle here. Just a few things I need you to know about me before we start working together.
During games and at the practice facility, we have a limit on how many times coaches and players can smile … it's five… like five smiles for the entire day. Use them wisely.
If you tell me that I look like Jim Carrey, you're not starting next year.
It's Luka's team, and if you or your brothers don't like that, I hear Phoenix is really nice this time of year.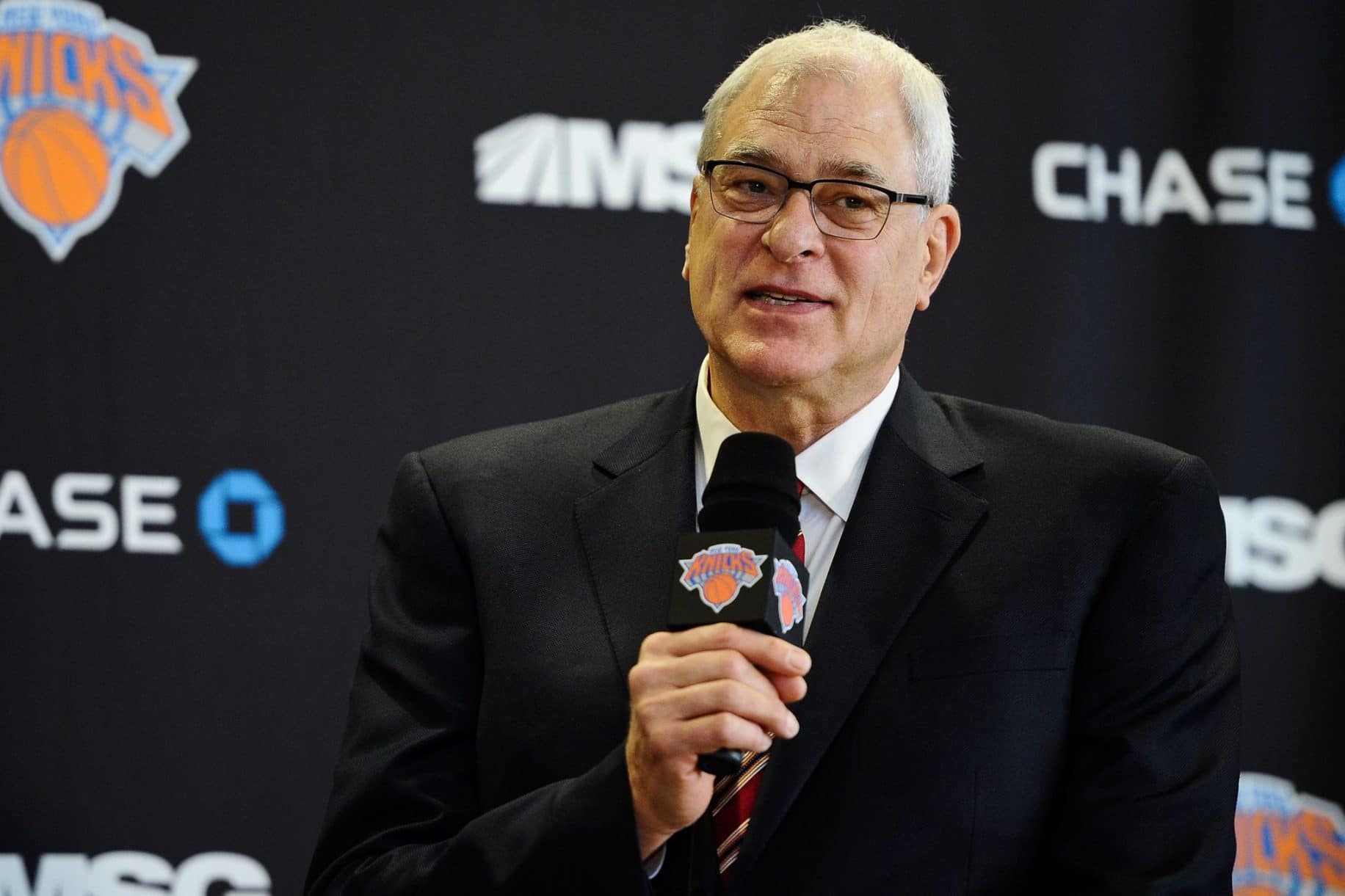 Phil Jackson
Oh buddy boy, you thought you had it allll figured out. Mean ole' Phil was gone and the city was ripe for the taking, huh? You know who I hear likes the triangle offense … Rick Carlisle. HAHAHAHAHAHAHA … not really, but it'd be funny if he did.
KP's Doctor
Kristaps, how are you? Listen, funny thing, your medical records and progress notes are missing from my office. You or your brothers wouldn't happen to know anything about that, would you?
Luke Kornet
Jimmy Butler
Bro, I'm gonna do you a solid. Registration is now open for a course I'm teaching entitled "How To Escape An NBA Franchise: An Introductory Lesson On Bitchassness." You made it out of NY but didn't alienate any of your teammates or embarrass any of your coaches. You have much to learn. Plus, I'm not even gonna make you pay … for the first class.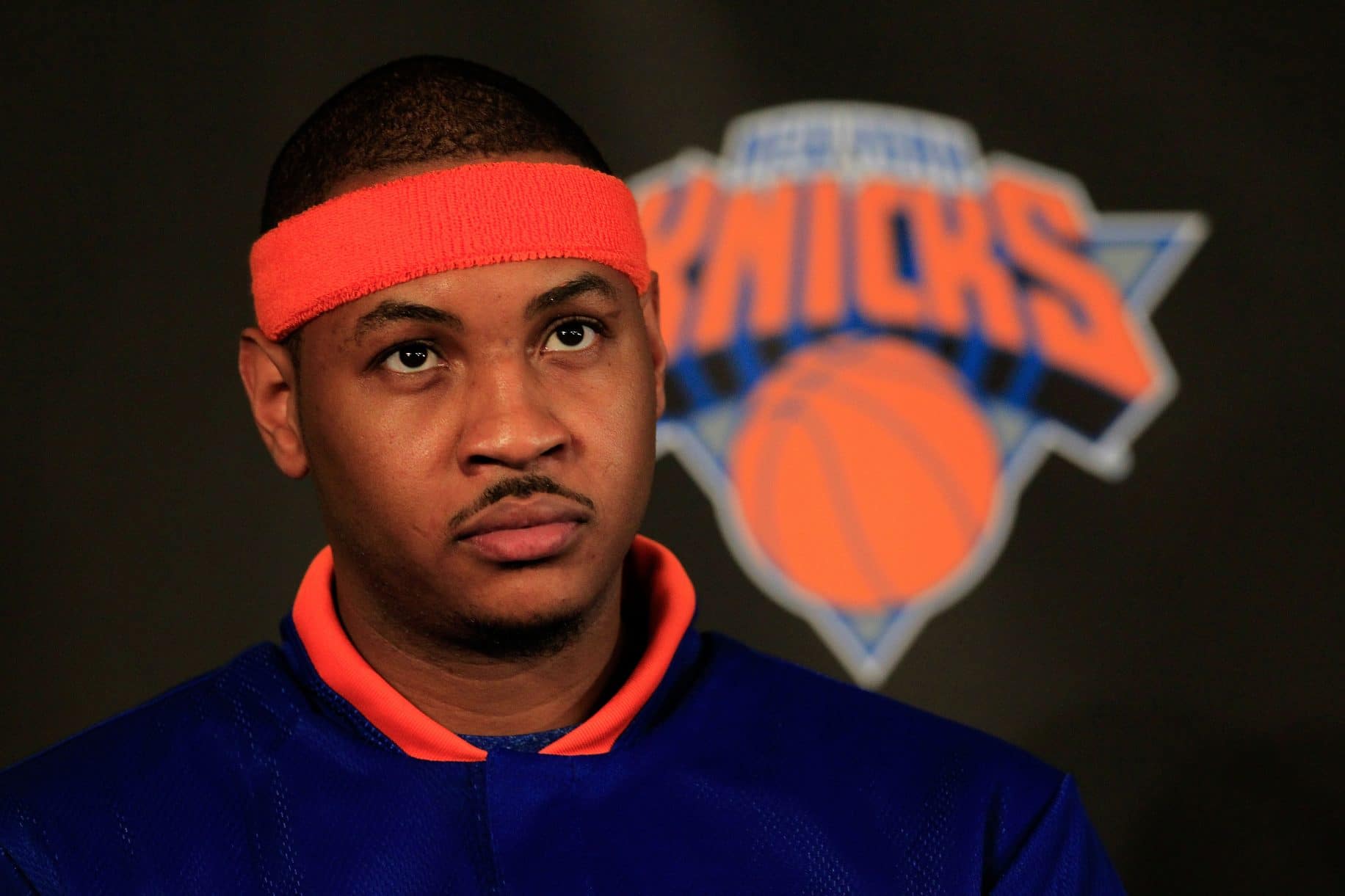 Carmelo Anthony
Duuuuuuuuude, young grasshopper, you get your money FIRST, THEN you force a trade. What is Janis teaching you over there? Oh, plus, I don't know how you did it, but you managed to make me look like a more sympathetic figure with the fans. Melo brand is strong again in NYC!
Steve Mills
KP, you forgot to sign your non-disclosure agreement when you left the office. Just to show you there are no hard feelings, DeAndre Jordan will be wearing your No. 6 jersey and I decided to name my pet gerbil the 'unicorn.' He had some lower body issues as well, but the difference is that he still runs the wheel … you know … cause he's not a wuss. Best of luck in Dallas!
Willy Hernangomez
One day my friend … one day …
Steve Mills…Again
Zinger, one more thing. I enjoyed watching "Gigli" more than your Youtube comeback series. Ben Affleck is a better actor than you are a basketball player. My pettiness knows no bounds. 'Stay Woke'? More like stay off the I.R.
Honorable Mentions
KP, can't wait to start playing with you! The Mavs are a great organization and Mark is a great owner. The only issue I see coming up is that they don't really allow you to play Spanish trap at the arena or in locker rooms … or in the state in general. But you'll be fine, just don't drive with your window down, sound good?
We live in the same state now, and Joakim Noah ain't there to protect you 🙂 See you soon.
Janis Porzingis
Lil' bro, good news. The Mavs are definitely a first-class organization. Thus far, all our demands have been met. Your locker will be in a temperature-controlled room separate from the rest of the team (The room also includes a fridge stacked with BodyArmor.) Coach Carlisle will fax his offensive sets to my office for approval before tip-off on game days. And finally, and this one is my favorite…Mark has promised me a spot on the upcoming season of Shark Tank.
---
In the end, my venting is just a mask for the utter pain that Porzingis' exit has caused myself and most Knicks fans. Maybe we dodged a bullet with KP and his wanna-be Scott Boras brother Janis. But it wasn't supposed to play out like this. Porzingis could've been the talisman the Knicks were waiting for, an athlete who could've etched his name into New York sports glory.
And now the New York Knicks are back to the drawing board.
Starting over is something that fans have grown accustomed to. Sure, cap space and seven draft picks in the next five years feels nice, but the rejection from one of our own will take some time to heal.
Here's to hoping that this healing process doesn't extend past the summer of 2019.