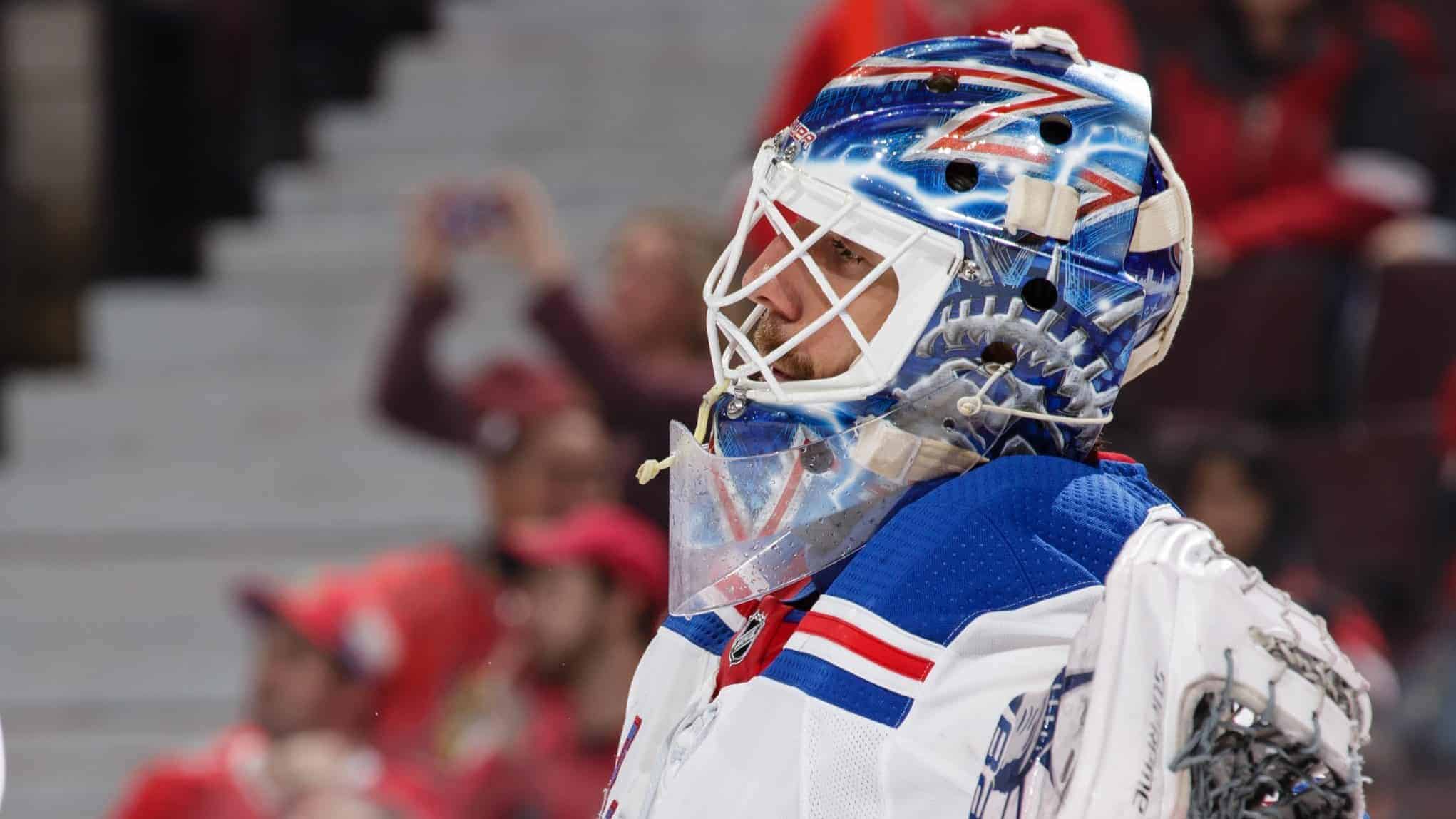 The New York Rangers are struggling and so is Henrik Lundqvist as he was pulled for the second game in a row.

It has not been a pretty week for the New York Rangers and Henrik Lundqvist.
While the team continues to struggle, so does the 36-year-old who has now allowed 11 goals in his last two games.
Lundqvist took the blame in the Rangers 7-2 loss to the Penguins last Wednesday, but head coach David Quinn said it was his fault for putting Lundqvist in that position. Quinn gave Lundqvist a breather in Colorado, but that game also saw a blowout loss to the Colorado Avalanche.
The hope was for Lundqvist to get some rest in order to rebound against Arizona, but boy were they wrong. Lundqvist was pulled after allowing five goals on 32 shots.
Even with the five goals allowed, this game does not completely fall on Lundqvist as it did against Pittsburgh. The team is on a stretch where they are just leaving their netminders out to dry like on the play below.
Our #NHLAllStar doing All-Star things. pic.twitter.com/Gkyf96erQ8

— Arizona Coyotes (@ArizonaCoyotes) January 6, 2019
Notice how Adam McQuaid just commits to the dive allowing Clayton Keller to go around the Rangers net untouched. Keller put the puck in the back of the net while Lundqvist is left guessing where the puck is going to go.
Luck also wasn't on Lundqvist's side in this one either as evident on the Coyotes' third goal.
Let's keep this good thing going. pic.twitter.com/QF6smZihA5

— Arizona Coyotes (@ArizonaCoyotes) January 6, 2019
But let's not forget here, this play all starts with Filip Chytil turning the puck over entering the offensive zone. The Coyotes take it the other way and get a deflection past Lundqvist to build on their lead.
If the Rangers plan on being competitive, they are going to need Lundqvist to bail them out on a nightly basis. Right now he hasn't been able to do that and finds himself getting pulled for Alexandar Georgiev in back-to-back games.
The Rangers have allowed 18 goals in their last seven periods, and trail the Coyotes 5-0 entering the final period of regulation.