The New York Rangers 2019 New Year's resolutions include supporting Henrik Lundqvist, secondary scoring and so much more. 
Although it hasn't necessarily been pretty, 2018 has ultimately been a very successful year for the New York Rangers. While this success hasn't translated to wins, the Rangers are trending in the right direction and have set themselves up for a prosperous future.
They found a talented young head coach in David Quinn, Gordie Clark drafted two of the NHL's top prospects (Vitali Kravtsov and K'Andre Miller), Brett Howden and Filip Chytil have oozed with potential, and the Rangers have seen improvement from their pre-existing core group of forwards (Hayes, Kreider, Zibanejad, and Vesey).
With that being said, this year hasn't been perfect by any means. As 2018 comes to a close, I present you with some New York Rangers new year's resolutions.
Secondary Scoring
We're 35 games into the 2018-2019 campaign and the Rangers have fared surprisingly well. If they want to sustain their early-season success, they're going to need to get some secondary scoring. Currently, the Blueshirts are being carried by Mika Zibanejad, Kevin Hayes, Chris Kreider, and of course, Henrik Lundqvist.
Hayes and Zibanejad have 30 points apiece, meanwhile, Kreider has poured in 17 goals and 25 points. Outside of these three players, the Blueshirts don't have anybody with more than 20 points. Jimmy Vesey and Neal Pionk each have more than 15 points, which means the Rangers have only five players with more than 15 points. That's not very good. Even the NHL's bottom-four teams in the standings (the Kings, Blackhawks, Devils, and Blues), all have more players with at least 15 points.
The Rangers are going to need to receive more balanced scoring if they want to remain in the playoff hunt. Guys like Buchnevich, Namestnikov, Strome, and Zuccarello need to start producing due to the success of Hayes, Zibanejad, and Kreider is likely unsustainable.
Some support for Henrik Lundqvist
Henrik Lundqvist has been the best Ranger in 2018. There's no doubt about it. Lundqvist's performance is the main reason that this year's team isn't at the bottom of the standings. He has single-handedly one a couple of games this season. So, in 2019 it'd be nice to see the King get some support.
Lundqvist has been left out to dry far too many times this year. The Rangers are surrendering an average of 33 shots a game when "The King" is between the pipes. The Blueshirts need to a better job protecting their goaltender in 2019, or he will eventually run out of gas and this team will suffer a colossal collapse. It's that simple. Take some pressure off of Lundqvist.
Winning on the road
This one is pretty simple. The Rangers have been terrible away from Madison Square Garden this season. The Boys in Blue boast an atrocious 4-10-2 record when on the road this year. In fact, those four wins have come in either overtime or a shootout. Do you know what that means? In 16 away games, the Rangers haven't won in regulation. The Rangers have no regulation wins away from the world's most famous arena. That's not good, and it needs to change in 2019.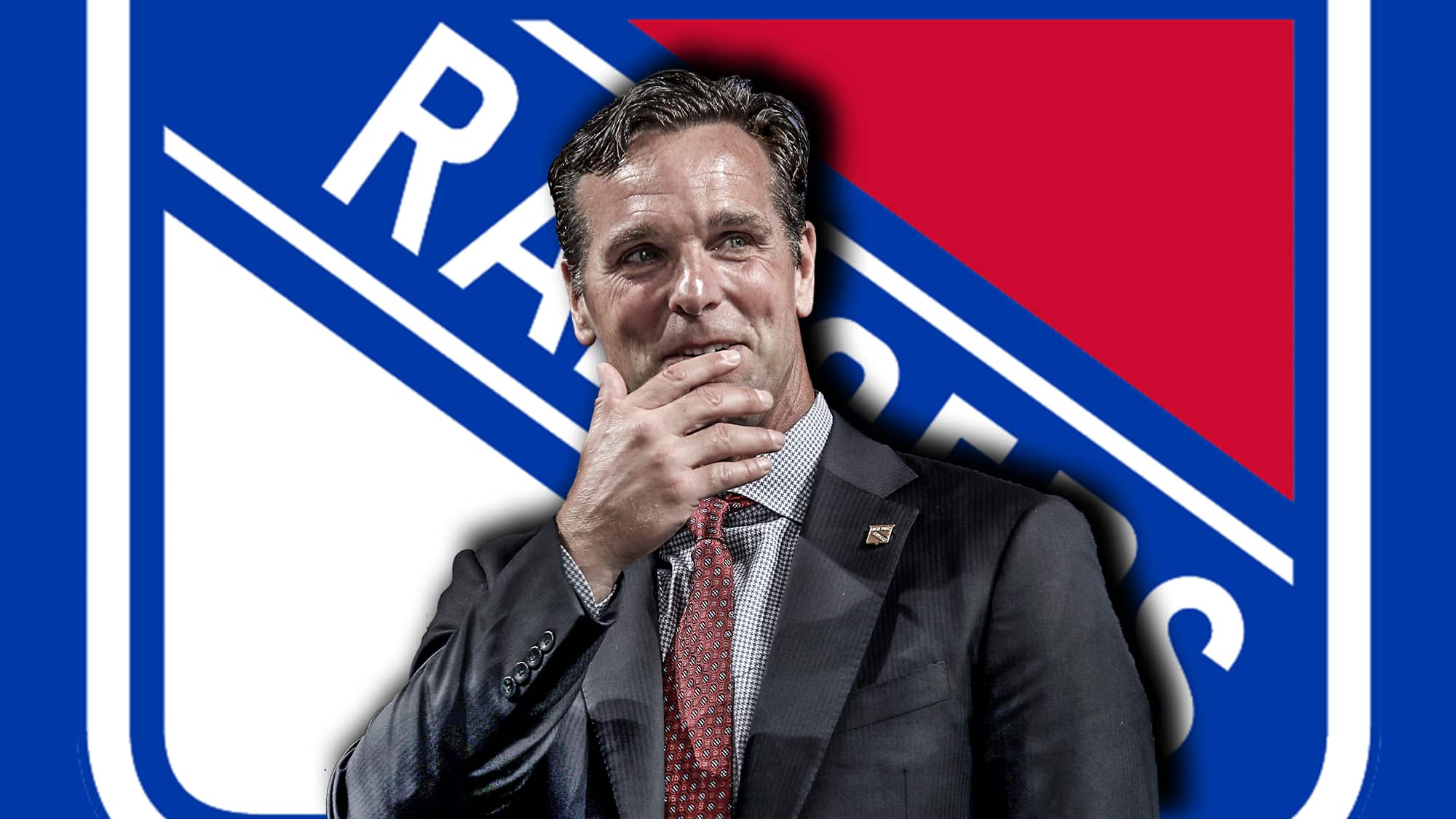 Yes, this team is young, but that's no excuse. The Rangers' inability to perform on the road is a major problem that needs to be addressed. For example, maybe it's a problem with their preparation. Nobody knows what it is, but it needs to be figured out. Considering this is a rebuilding year for the Rangers, it's not an issue right now because wins and losses don't really matter. However, Jeff Gorton can't afford to let this problem drag on into future seasons when the Rangers are Stanley Cup contenders. Let's fix it now.
Winning in regulation
Winning games on the road have been an issue, but the Blueshirts' inability to win games in regulation shouldn't be overlooked either. Through their first 35 games, the Rangers have won only nine of them in regulation. They have one win in overtime and five shootout victories. That's a problem.
The Rangers have 10 combined regulation and overtime wins, which is the fewest in the entire NHL. If not for their 5-2 shootout record, this Boys in Blue would probably be sitting squarely in the basement. At the same time, It hasn't been all fun and games at the end of this period, as David Quinn's squad has also lost 6 games that have gone past regulation. 12 of the New York's 35 games have lasted more than 60 minutes. On the bright side, this means that the Rangers are competitive and are in every game, and aren't getting blown out. On the negative side, it shows that the Rangers struggle to close-out close games, and struggle to hold onto leads. This has long been a problem on Broadway, and it's time to fix it.
Follow Brian on TWITTER