The New York Rangers return from their Christmas break as they welcome John Tortorella and his Columbus Blue Jackets Thursday at MSG.

New York Rangers (15-14-6, 36 Pts.)
Columbus Blue Jackets (21-12-3 45 Pts.)
Television: MSG Network, 7:00 PM
Venue: Madison Square Garden
The New York Rangers are back on the ice for a game against the Columbus Blue Jackets on Thursday night at the Garden. This will account for the final home game in 2018 where the Rangers are 11-4-4 on the season.
Henrik Lundqvist is expected to be in goal as he is coming off a 3-2 shootout loss to the Philadelphia Flyers on Sunday night.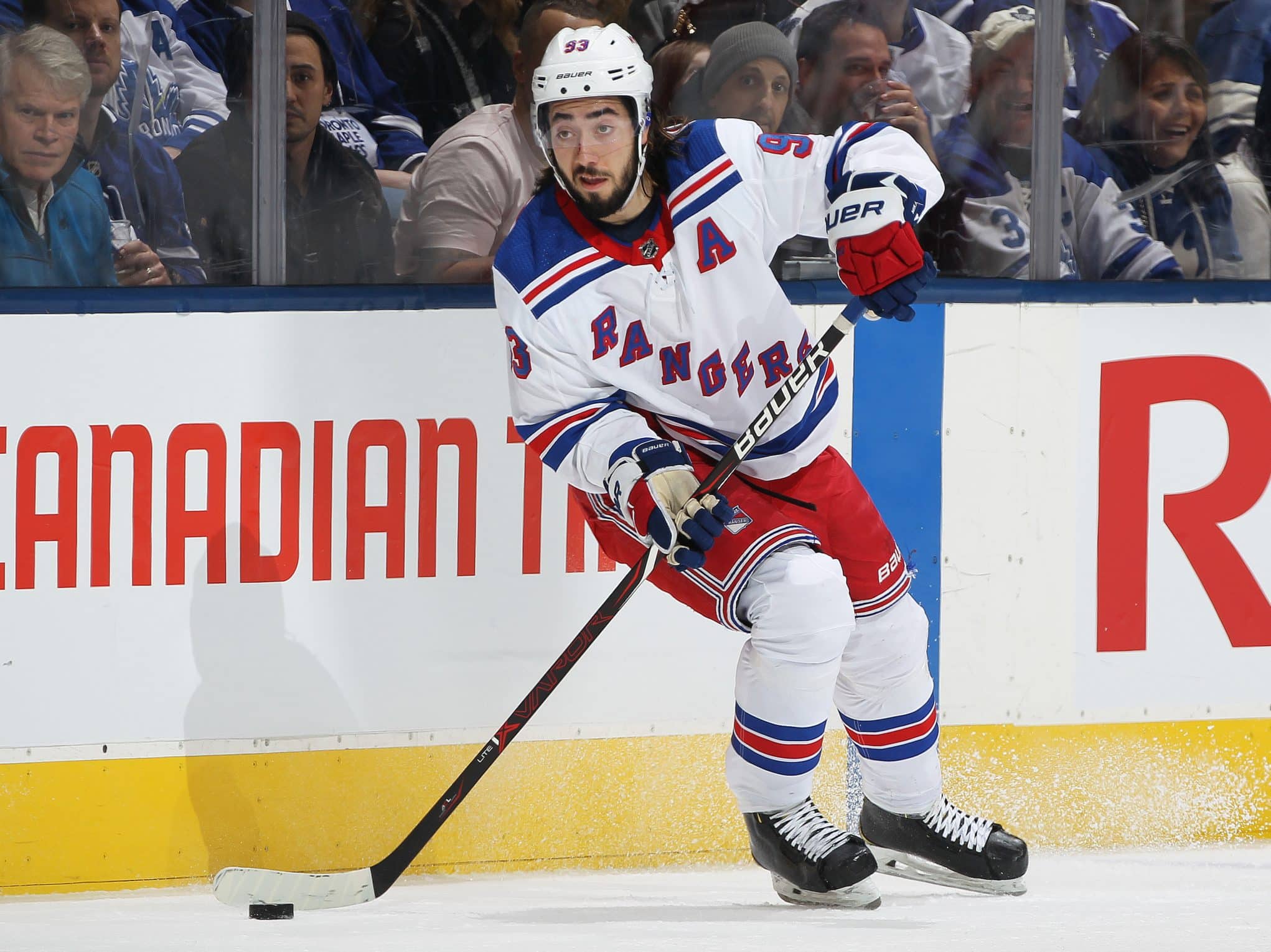 The Rangers are lead in goals by Chris Kreider (17) and in points by Mika Zibanejad (30). Center Kevin Hayes has a seven-game point scoring streak scoring five goals with 13 points in the seven games. Hayes is playing his best hockey of the season and is averaging just over 20 minutes per game.
The Blueshirts have struggled on the power play, but one thing was confirmed by head coach David Quinn, you will not see any more of the five-forward experiment on the power play he used on Sunday night.
The coach was not happy with going with five forwards. The idea was to use Neal Pionk on the second power-play unit, so he went with two forwards on the blue line with the first power-play unit. Pionk, along with the second power play unity, were unable to get much ice time and the new format is considered done, never to be used again.
Columbus is ranked 10th in goals scored averaging 3.25 goals per game. Their power play percentage is very low by league standards currently at 13.8 percent, good enough for 28th in the NHL.
The Blue Jackets are lead by Cam Atkinson who leads the teams in goals with 23 in 35 games. Left Wing Artemi Panarin is the team leader in assists with 28 and in points, with 39 as he has appeared in 34 games this season. Defenseman Seth Jones is the on-ice leader averaging a crazy 26:19 minutes of ice time per game.
Sergei Bobrovsky is the Bluejackets wall in the cage, posting 2.68 goals against average to go along with his 16-10-1 record. He has appeared in 27 games this year.
Thursday is the second of four meetings the two teams will have against each other as the Rangers defeated the Blue Jackets 5-4 in a shootout on Nov. 18 in Columbus. The remaining two games after Thursday are :
Jan. 13 @ Columbus
Apr. 5 @ New York
Follow Frank on TWITTER