New York City-area sports fans have got a lot of problems with their teams, and now they're going to hear about it!

The 23rd of December is one of many dates on the calendar immortalized by fiction. It is on this date that the kooky Frank Costanza (Jerry Stiller), he of the classic sitcom Seinfeld, commemorated his homemade holiday of "Festivus" with the "airing of grievances."
Part of a holiday that protests the commercialization of the holiday season, Frank explains to Cosmo Kramer (Michael Richards) that a Festivus celebration begins with "(gathering) your family around, and you tell them all the ways they have disappointed you over the past year".
In New York City, the setting of Seinfeld, fans have had plenty of grievances toward their beloved sports teams…
Devils: Cory Schneider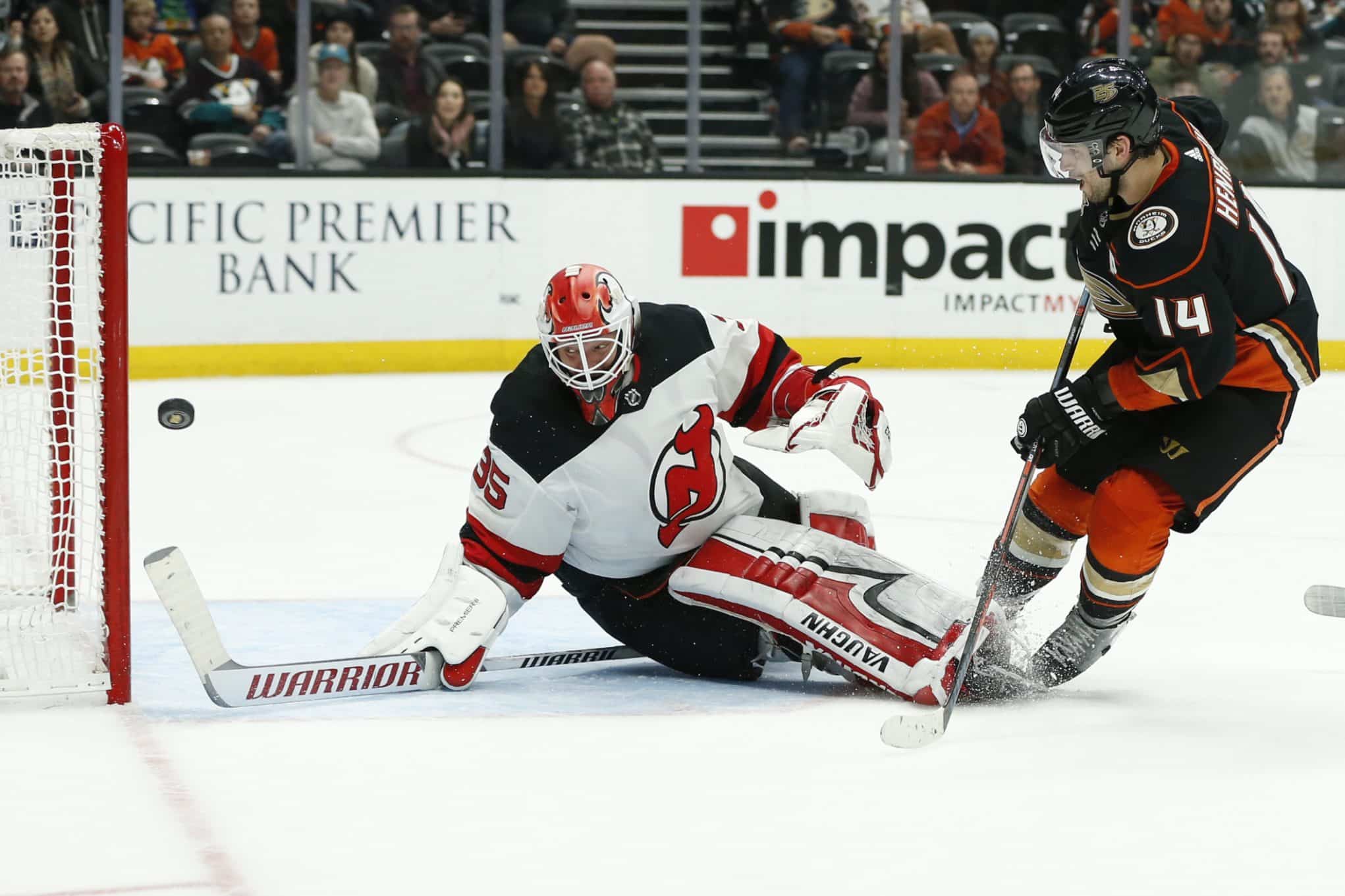 Schneider's New Jersey career began on a strong note, and it felt like the Devils would transition from the Martin Brodeur era with few snags. The team results didn't appear until the 2017-18 season when the Devils got off to a 22-9-5 start. The final game of that stretch was a 3-1 victory over Detroit on Dec. 27, 2017, where Schneider made 31 saves.
Schneider hasn't won a game since.
Since that game, he's posted a 0-15-3 mark in the regular season. That includes a 0-5-1 tally this season, accompanied by a 4.29 GAA. Primary goalie duties in New Jersey have since been turned over to Keith Kinkaid, and Schneider currently resides on injured reserve with an abdominal strain. The most painful part is that Schneider is due $6 million a year from now through 2022 thanks to a seven-year extension granted in 2014.
Giants: The reluctance to move on from Eli Manning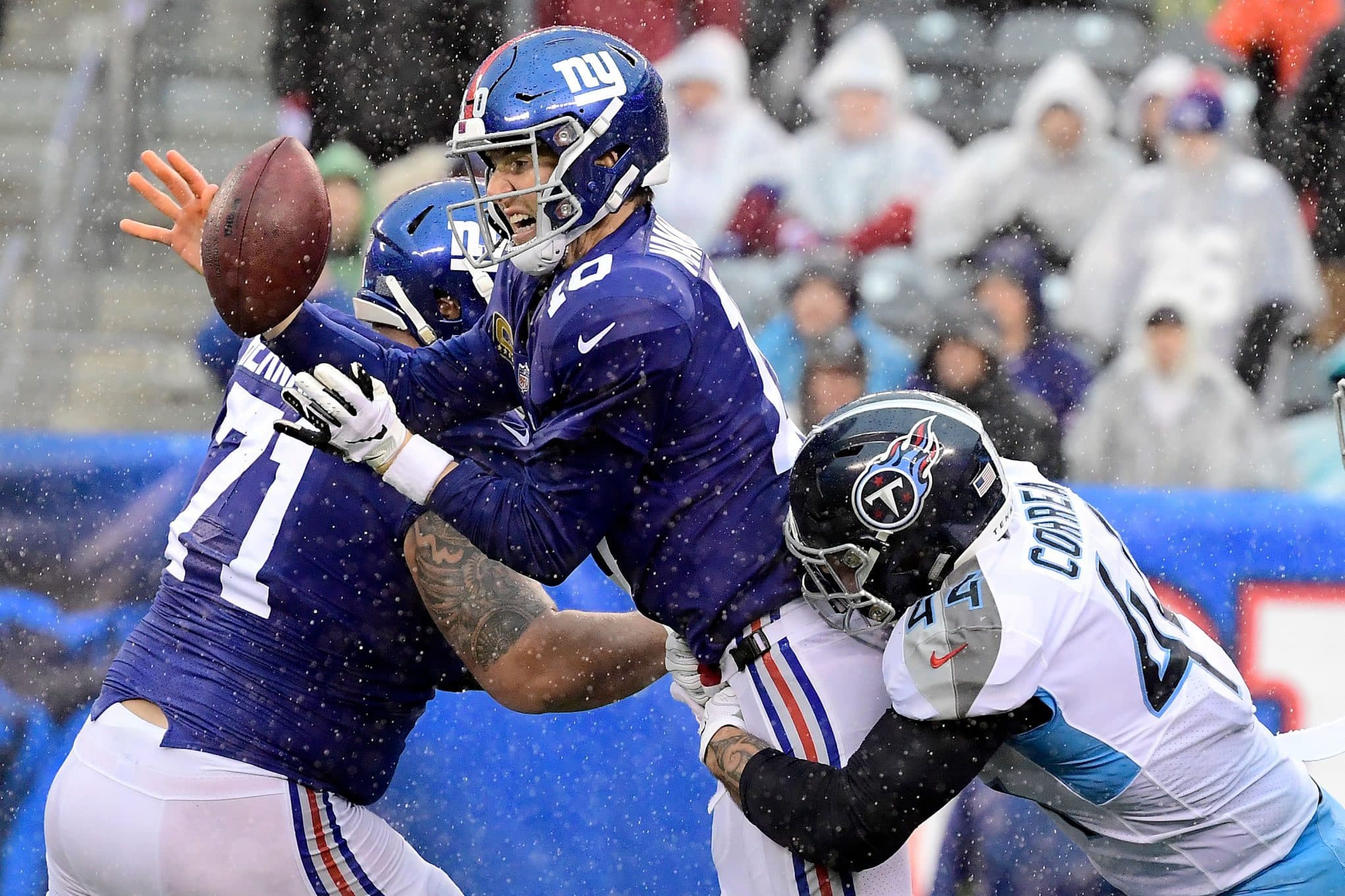 This is not meant to be a slight toward Saquon Barkley, the Giants' second overall pick from April's draft. The running back has been, if you will, a Festivus miracle. On top of that, it's ridiculous to compare Barkley to the quarterbacks chosen after him, especially in their respective rookie campaigns.
However, the Giants' plan for the post-Manning era has been non-existent. 2017's third-round selection of Davis Webb did not pan out, as perhaps the first legitimate heir to the Manning throne was released at the end of training camp. The Giants' new management group took FCS quarterback Kyle Lauletta in the fourth round this past summer, but chose to keep him inactive for a majority of the year. Alex Tanney, a seasoned veteran with 14 regular season passes to his NFL name, served as Manning's backup instead, firmly putting the Giants' hopes and dreams into the Super Bowl MVP.
[membership level="0"]
Even if the Giants passed (pun intended) on Manning's successor in the draft, the fact they're placing the offensive load fully on Manning with little threat of consequence is troubling. Next season's draft class is relatively weak, but the Giants would serve themselves well to add a veteran option (i.e. Tyrod Taylor) to put a little bit of heat on the longtime Giants thrower.
Manning's impact on Giants history will never be forgotten. But you can support and revere Manning's prior conquests while acknowledging the end is near.
Islanders: The departure of John Tavares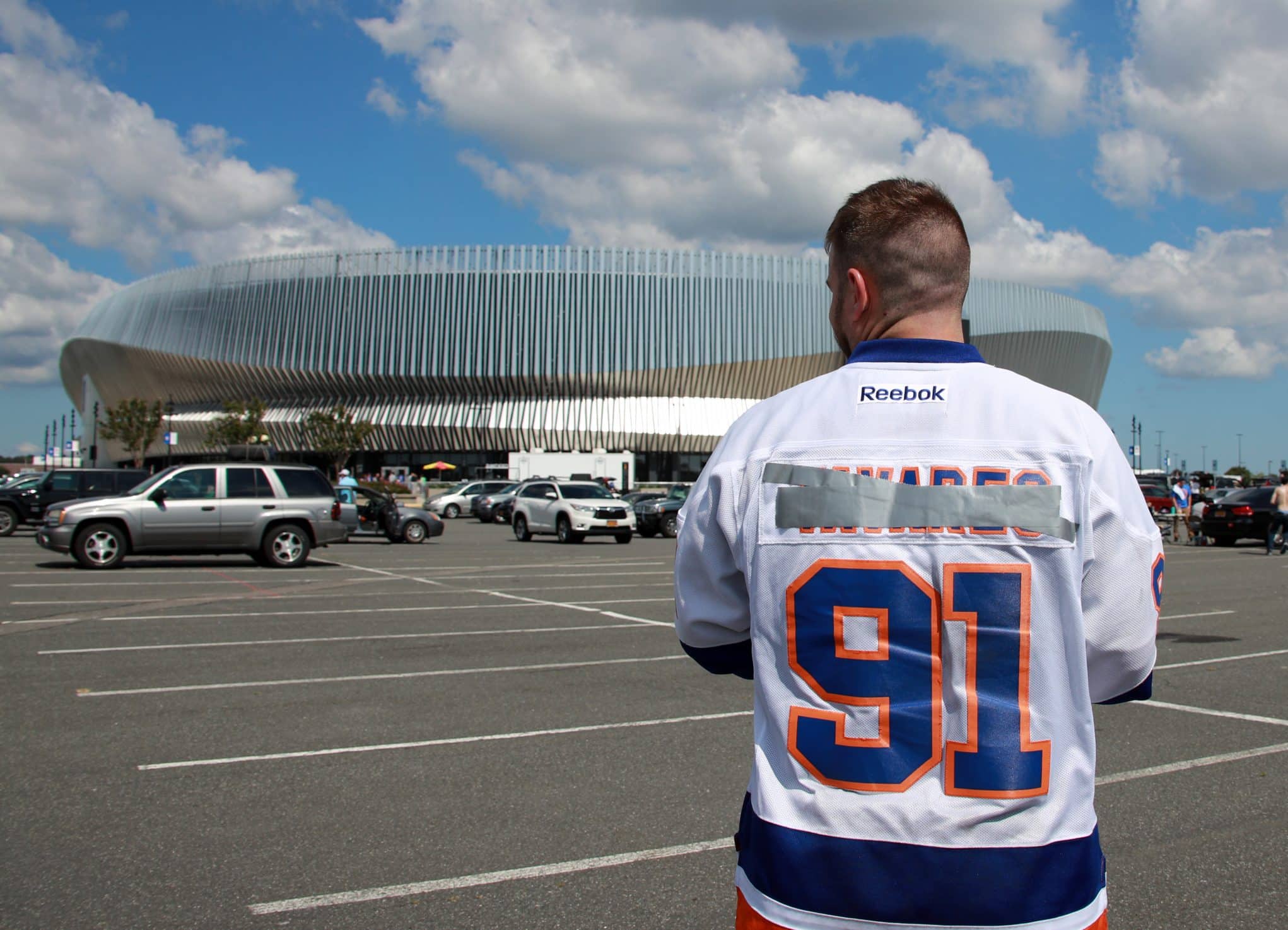 The Islanders' home situation gained some clarity in 2018, as they announced the 2021 opening of a new arena in Belmont. In the meantime, they made a return to the friendly, cozy confines of Nassau Coliseum. Not everyone, however, made the trip.
John Tavares created many memorable moments on the Uniondale ice, but now finds himself back home in Canada as a member of the Toronto Maple Leafs. Tavares was No. 91 on the ice, and very well could be No. 91 in Islander fans' hearts now. Seen as a true Islander since joining the team as the top overall pick in the 2009 draft, Tavares became public enemy number one when he inked a seven-year, $77 million deal to go back to Ontario. Sweaters were set ablaze, and loyalty was called into question. Tavares has paid little mind to his former adorers' change of heart thus far. Instead, he's helping the Leafs earn one of the league's best records.
He will make his highly anticipated return to Uniondale on Feb. 28.
Jets: Todd Bowles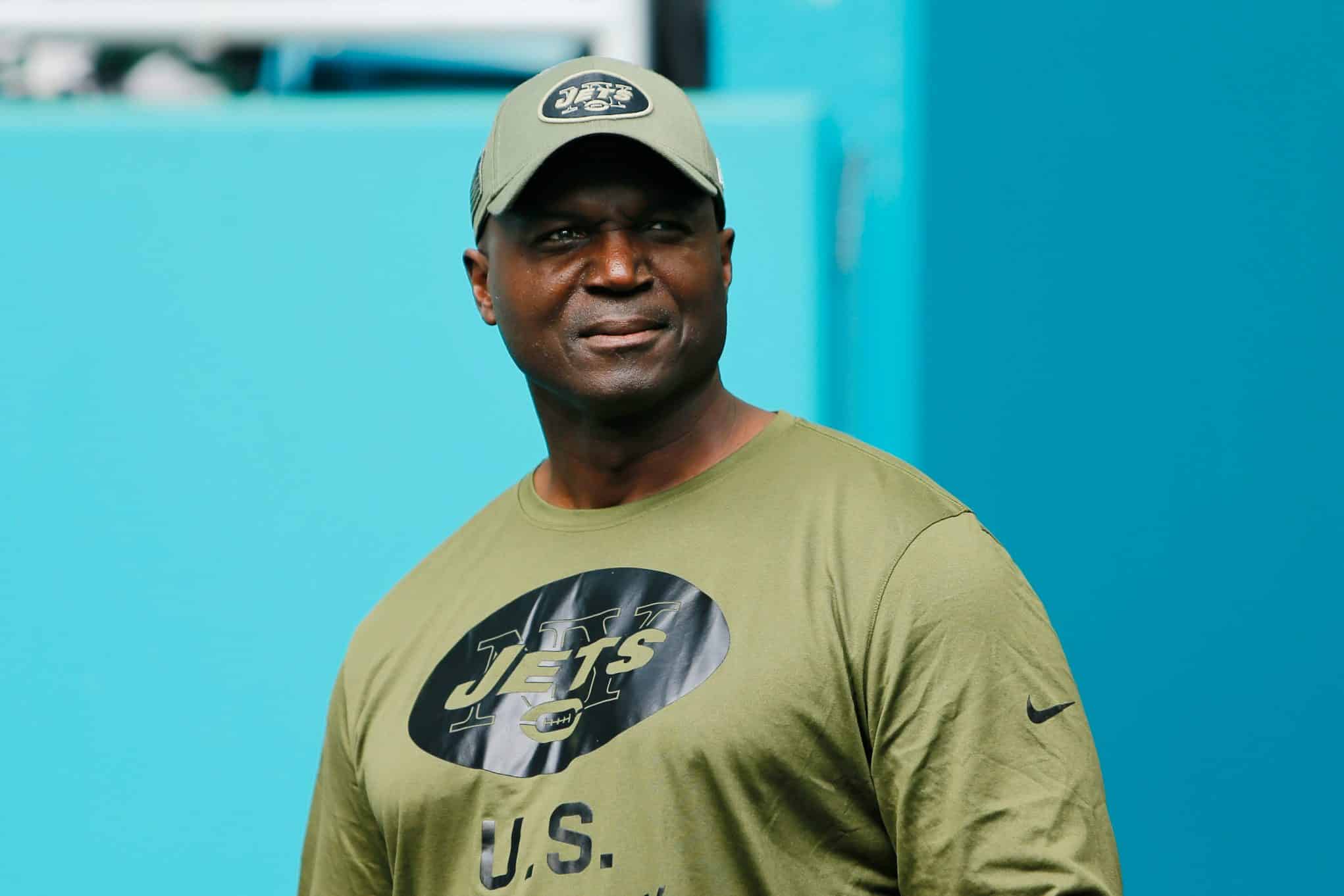 Todd Bowles' initial campaign ushered in hope for the woebegone Jets. His debut was tainted with typical Jets silliness, as a 10-6 tally in 2015 concluded with a loss in Buffalo that cost them a playoff spot, but the team still seemed to be headed in the right direction.
Instead, Bowles' teams have gone 15-33 since that hot start, warming the head coach's seat. That temperature reaches a boiling point when you consider the Jets' fragile situation at quarterback, as they welcome in touted rookie Sam Darnold as the latest franchise project. While Darnold has gone through rookie struggles, potential has flashed throughout the season. His slow but steady rise has drawn comparisons to Jared Goff's development with the Los Angeles Rams. Goff struggled in his rookie year, but has since been nominated for two Pro Bowls.
Many credit Goff's transformation to a post-rookie year coaching change. Since Jeff Fisher was bid farewell, Goff has gone 22-9 as a starter under offensive-minded Sean McVay. Unless Bowles truly impresses over the final weeks of another lost season, a similar fate could befall him.
Knicks: James Dolan's refusal to sell the team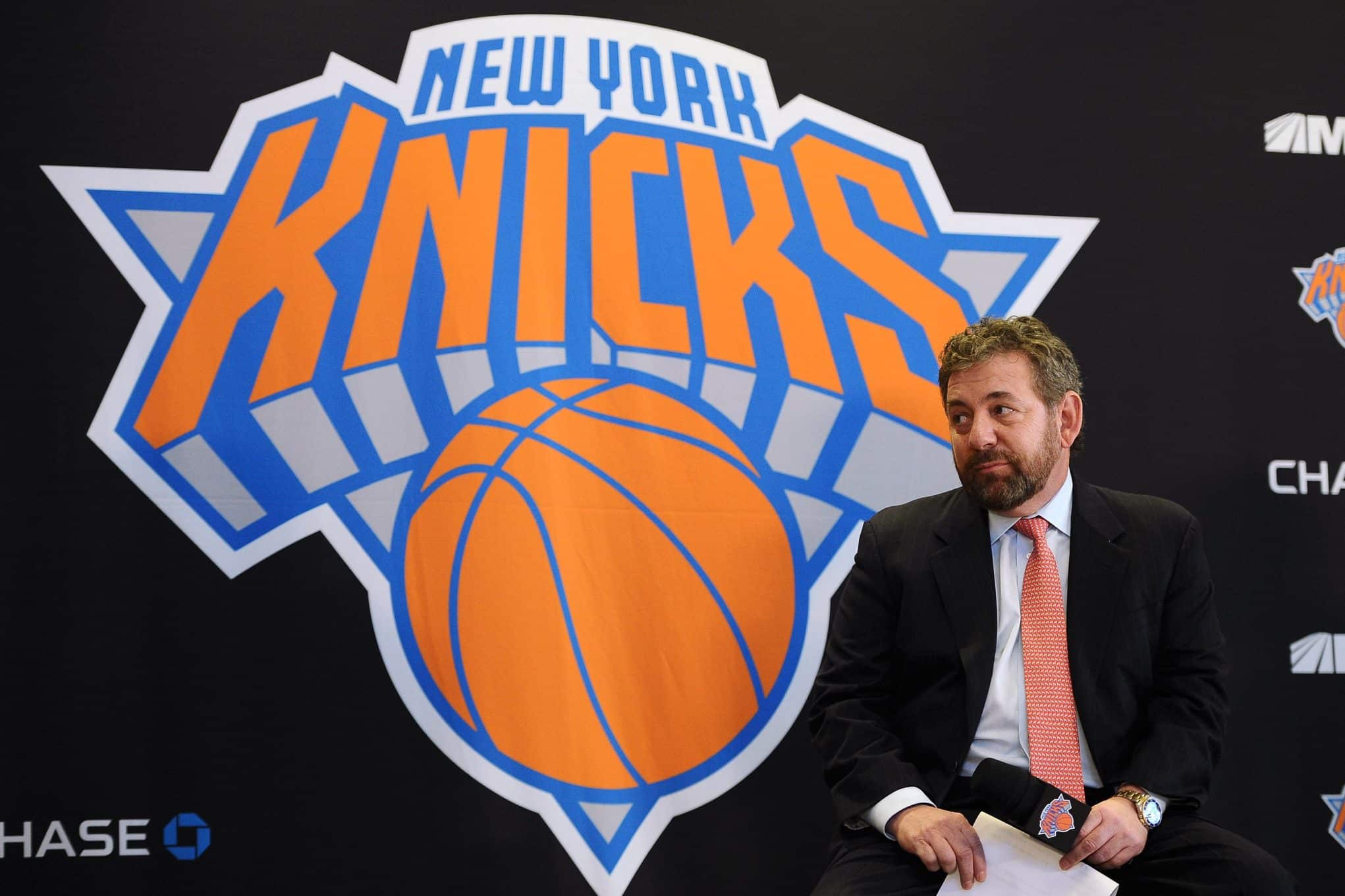 Tri-state area sports fans don't agree on much. But when it comes to criticism of James Dolan, many Knicks fans tend to agree.
Since the turn of the century, when Dolan's Knicks responsibilities increased, the team has been involved in more off-court controversies than playoff series victories. They're currently in the midst of what's sure to be their sixth consecutive losing season. But to be fair, the Knicks organization seems to have found some stability in their current rebuild.
Lately, Dolan has teased Knicks fans in harshest of ways, hinting he would sell the team for "a bona fide offer". It's probably nothing for Knicks fans to get truly excited about, but a Dolan sale would likely set off a parade that no championship could match. GoFundMe's seem to be all the rage these days. Get to donating, Knicks fans?
Mets: Jacob deGrom's lack of run support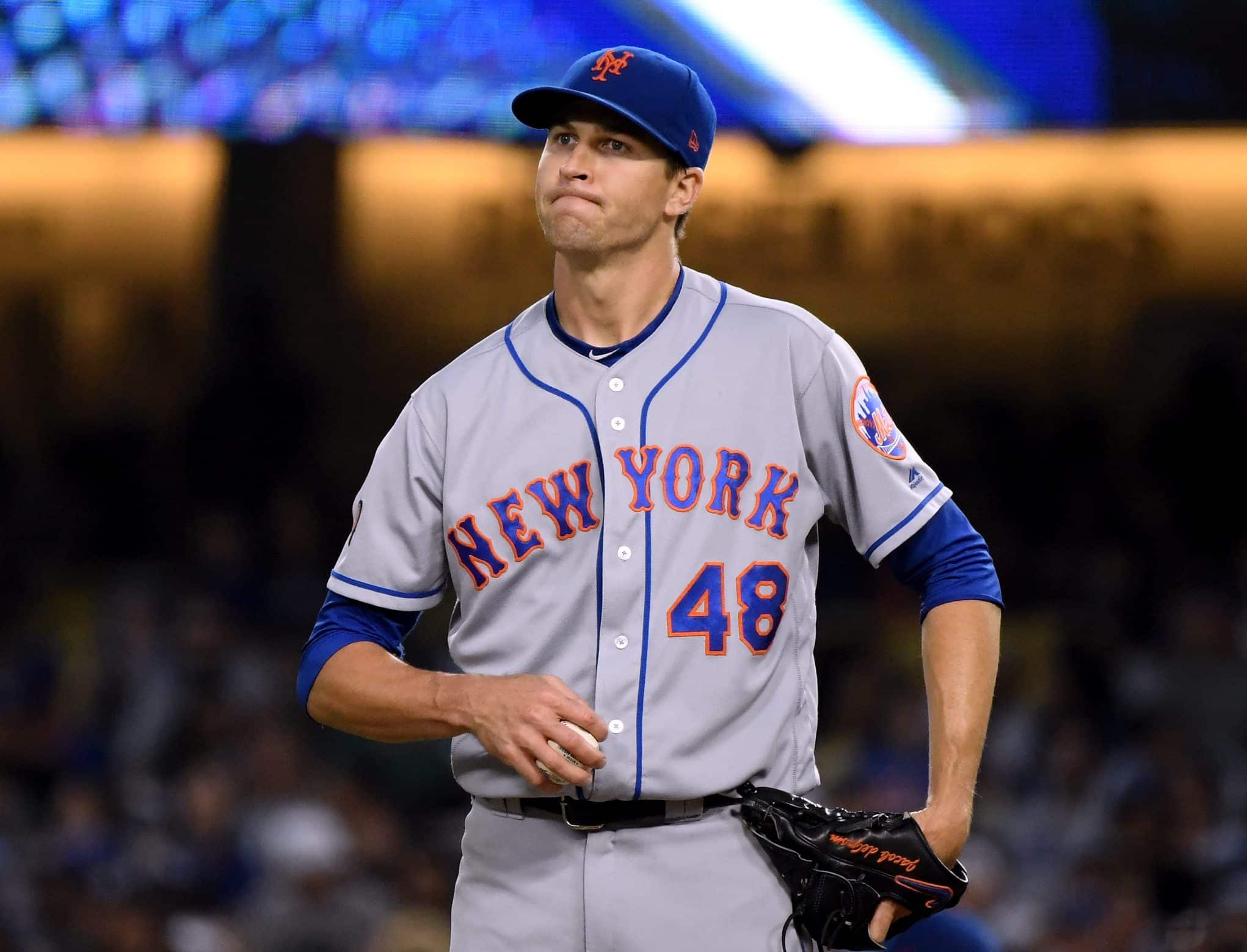 In the midst of yet another lost New York Mets season, Jacob deGrom was the brightest of silver linings. The right-hander ranked at or near the top of almost every major pitching category (including a jaw-dropping 1.70 ERA) and should've been a shoo-in for NL's Cy Young Award.
Some pitching purists, however, took exception to the one stat where deGrom was nowhere to be found: wins. In earning a relatively pedestrian record of 10-9, deGrom was doomed by a grotesque lack of run support. The Mets, slogging through a 77-85 campaign, wasted countless sterling performances from deGrom, who allowed two earned runs or less in all but six of his 32 starts.
deGrom wound up winning the Cy Young nonetheless, beating out the 18-7 Max Scherzer, but there should've been little debate in the first place. Mets batters could've eliminated the struggle entirely.
Nets: The fourth quarter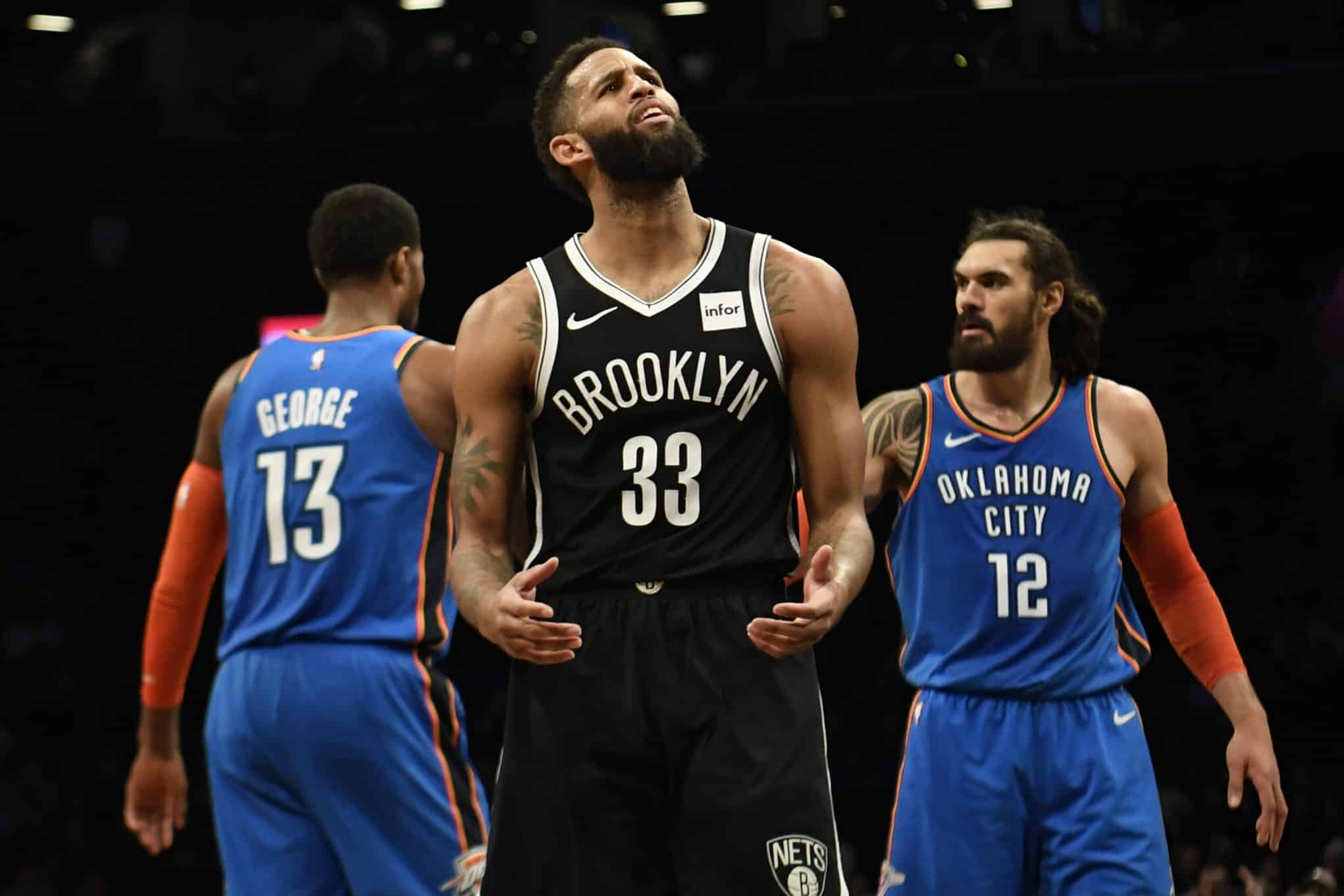 It's hard to air too many grievances against this year's Brooklyn Nets. At this moment, they very well could be the city's best chances for a spring championship, even if that's not saying much. Brooklyn has seemed finally shaken off the aftermath of the infamous "Paul Pierce-for-picks" trade with the Boston Celtics in 2013, and are currently battling for an Eastern Conference playoff spot with a 15-19 record.
The painful part about it, however, is that their record could be so much better.
The young Nets have already lost eight games where they've owned a lead of at least 10 points. Five other losses have come within the final 10 seconds. The Nets' final frame futility was perhaps best epitomized in a December loss to Oklahoma City at Barclays Center. Leading by as much as 22, the Nets sat back and watched Paul George score 25 points over the final 12 minutes, including a late triple that gave the Thunder the lead for good. George's 25 fourth-quarter points set a new high in Thunder/Sonics history.
Rangers: The thought of Henrik Lundqvist retiring without a Stanley Cup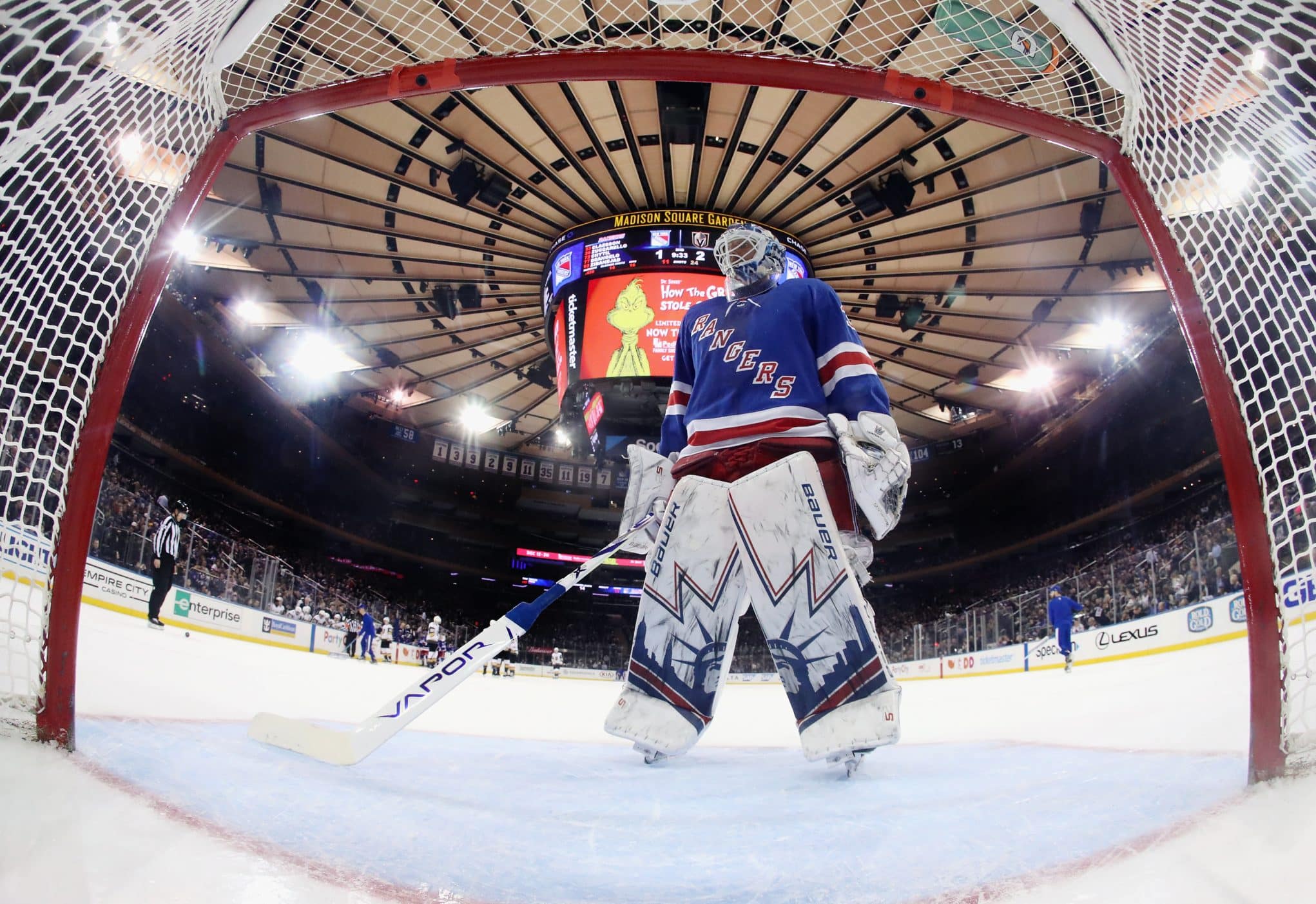 Normally, inheriting a title from Alex Ovechkin would be considered an honor. But when the Russian scorer finally led his Washington Capitals to a Stanley Cup title in June, Lundqvist took over the mantle of being hockey's best player without hoisting it.
The inheritance probably couldn't have come at a worse time for Lundqvist, as his Rangers are in the midst of a massive renovation project. Names like Rick Nash, Ryan McDonagh, and J.T. Miller were dealt for assets, and more trades could be on the horizon. Lundqvist, to his credit, has expressed no desire to abandon ship, meaning his chances at an elusive Cup begin and end in New York.
The scary thought of Lundqvist retiring ringless was scary enough when the Rangers were a perennial championship contender. But, with his squad in remission and the goaltender set to turn 37 in March, the possibility is looming larger. Behind some strong play from both Lundqvist and Alexandar Georgiev, the Rangers have exceeded what little expectations they had so far this season, currently lingering in around the very early NHL playoff picture. If the Blueshirts are to fulfill the dream of having the face of the franchise retire on top, they'll have to finish what they've started sooner rather than later.
Yankees: The 2018 season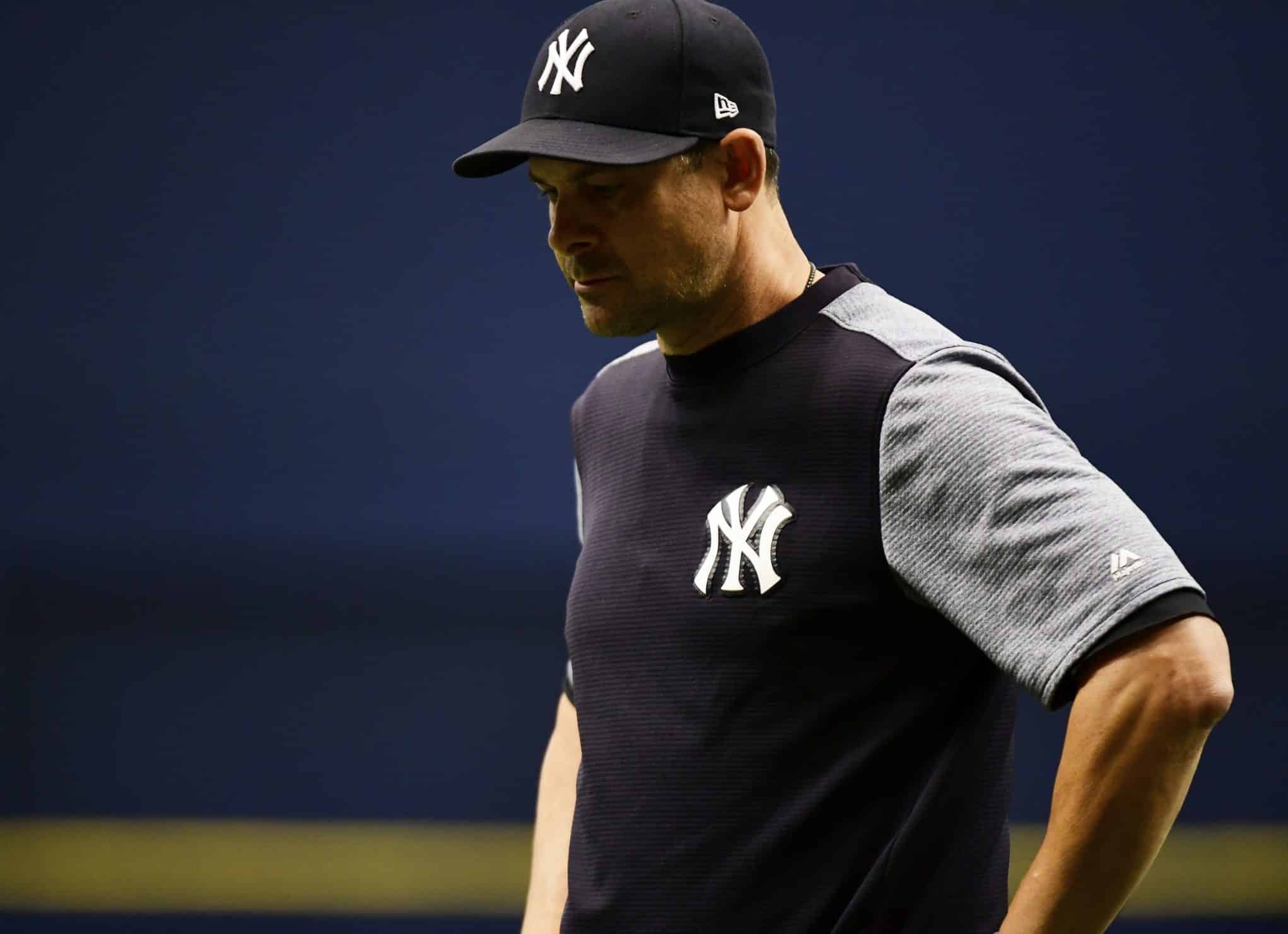 In hindsight, a throwaway trip to the 2017 American League Championship Series may have been the worst thing to happen to the New York Yankees' fanbase. Almost immediately after they fell in seven games to eventual champions from Houston, a Yankees grouping that had learned the powers of patience immediately re-entered "World Series or bust" mode. The team seemed to echo those sentiments, bringing in touted Miami slugger Giancarlo Stanton to help the cause. He'd join an already potent line of Aaron Judge, Gary Sanchez, and Didi Gregorius all of whom were capable of performing great Festivus feats of strength.
In the refusal to extend Joe Girardi's contract, rookie manager Aaron Boone was brought in to oversee the potent pinstripe unit. Looking back, it might've been like giving an Ewok the keys to the Millenium Falcon.
No 100-win season in baseball history was given more scrutiny than the Yankees' most recent campaign. Boone's handling of the lineup and bullpen was constantly called into question. Sanchez's effort was routinely criticized. After a dominant first half, pitching staff ace Luis Severino fell off the face of the earth after the All-Star break. A slow start from Stanton subjected him to sneers from the Bronx faithful. The offense struggled as a whole when Judge missed over a month when he was hit by a pitch in a win over Kansas City.
The consternation overshadowed the more positive developments of the year, such as the emergence of rookies Gleyber Torres and Miguel Andujar. With their help, the Yankees reached the century mark. But despite a victorious AL Wild Card win over Oakland, disaster struck the Yankees in the worst possible way. They lost a one-sided Division Series to their hated rivals in Boston in four games and then had to watch the Red Sox skip their way to the title, the organization's fourth of the new century.
Follow Geoff Magliocchetti on TWITTER