The New York Rangers are at a rebuilding crossroad. Do they go all in on this year or stick to a course they set out a year ago?

When the New York Rangers announced the beginning of this rebuild, most around the game thought it would take a bit of time before the idea of them being a playoff team would come into play.
But here we are. It is Dec. 17 and the Rangers are right in the thick of things in the Eastern Conference playoff picture.
The fact that the playoffs are even a consideration is quite frankly remarkable considering everything this team has had to battle through. Several key players have been injured, the scoring has not been there on a consistent basis, and they have struggled with their penalty kill throughout the first three months of the season.
Even with all of those struggles, they are still in the hunt and could be a few pieces away from making a serious run.
While that might be on the thoughts of a fan base who has not seen a Stanley Cup in New York since 1994, it cannot be on the mind of general manager Jeff Gorton.
Let's look at the facts first.
This Ranger team would clearly not do well in the playoffs as constructed. They lack a big-time scorer along with a legitimate top-four defenseman. While they have pieces who could possibly fill in those needs in the future, it just simply isn't there now. Another issue they currently face is closing out games, something most young teams have difficulties doing. This could not be more evident than in the past few weeks where they've blown two 3-0 leads.
At this point you are probably saying to yourself, okay well those are two problems and they can be fixed by a few trades. Go out there and call the St. Louis Blues and see if you could come up with a package for Vladimir Tarasenko and Colton Parayko. Tarasenko has four years remaining with a $7.5 million AAV and Parayko has three years remaining at a $5.5 million cap hit according to capfriendly.com.
While those numbers might be attractive, the Rangers and Gorton are smart enough to know how the price to acquire Tarasenko and Parayko can hurt the team in the long run. Simply put, the Rangers are not about mortgaging the future anymore. They are prioritizing the plan Gorton put into place a year ago and honestly speaking that is the right thing to do.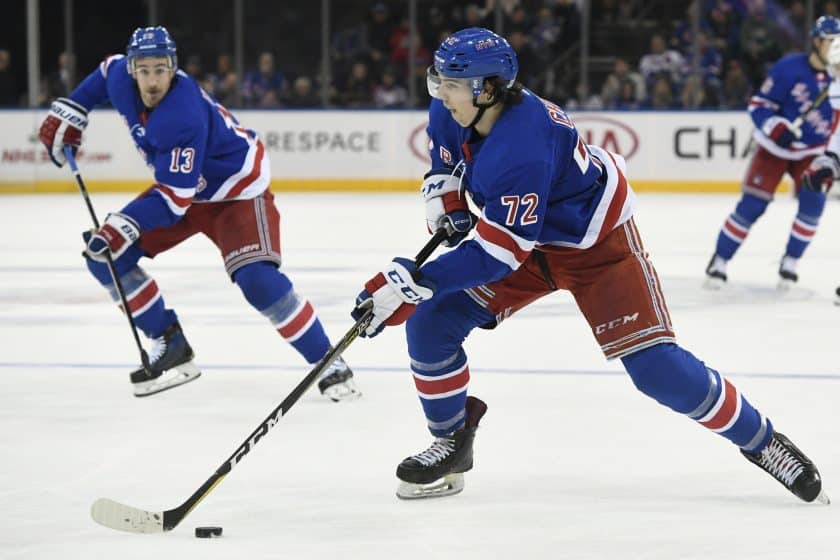 Instead of trying to fill in the holes and giving up prized prospects like Vitali Kravtsov, Igor Shestyorkin, Filip Chytil, or even Lias Andersson, they should be looking at what pieces on the NHL roster can help them fix those holes.
This means trading a Mats Zuccarello, Kevin Hayes, and Vladislav Namestnikov using that potential return to acquire young players and picks that will have an impact on the next core of the Rangers. It also means letting these younger players see consistent ice time to develop at the NHL level in a top-six role.
The Rangers have shown us who they are throughout the first 32 games of the season and while there is plenty to be happy and surprised about, sometimes you have to just accept your reality. For New York, that is they are still quite a ways away from even considering being buyers this season.