The New York Rangers should be sellers at the NHL trade deadline, and the team must consider moving defenseman Kevin Shattenkirk.
Last offseason, the New York Rangers signed coveted free agent Kevin Shattenkirk to a four-year, $6.65 million deal. The New Rochelle native took a hometown discount to play with the team he rooted for since childhood.
Many considered this a steal for the Rangers at the time. However, soon after a knee injury ended Shattenkirk's debut season, the Rangers announced a rebuild.
Now the Rangers, while still competitive at the moment, are in year two of their rebuild, and Shattenkirk is hurt again. This time it is not as bad, as he's only out two to four weeks with a shoulder injury.
Despite the Rangers being where they are in the standings, they will most likely sell at the trade deadline. So, should the Rangers trade Shattenkirk?
Shattenkirk's tenure with the Rangers is not going as planned, and it is easy to see why. Not only has Shattenkirk been bitten by the injury bug since coming to New York, but he came to this team at the wrong time.
When Shattenkirk signed, there was still hope that the Rangers would be competitive with the small window they had. But as we all know, management finally accepted the fact that this team is missing a lot of pieces needed for long-term success.
In 75 games with the Rangers, Shattenkirk only has 31 points to go with a minus-16 rating. Shattenkirk put up 258 points with a plus-24 rating in 425 games with the St. Louis Blues.
Shattenkirk is not the player he was when the Rangers signed him, but I can't place all the blame on him. Injury bug aside, Shattenkirk signed with a team transitioning into a rebuild.
He no longer has pieces around him like he did when he was in St. Louis or with the Washington Capitals. Instead, he has a lot of young players and a seasoned Marc Staal by his side.
As is the case with beloved goalie Henrik Lundqvist, it is not fair to waste a player like Shattenkirk on a rebuilding team. The difference is that Shattenkirk is not as big of a fan favorite as Lundqvist is, and the goalie wants to stay despite the rebuild.
Shattenkirk has not done anything to hint he wants a trade, but should the Rangers look into one anyway?
Think about it. When healthy, Shattenkirk makes his presence felt. Maybe a trade to a contender will rejuvenate his career like when a change of scenery helped Ryan Strome get back on track.
Shattenkirk's contract has a no-trade clause but it's not a full one. He can only submit a 10-team no-trade list until it is reduced to eight in 2021.
So a Shattenkirk trade is possible, but the question if you're the Rangers is, do you do it?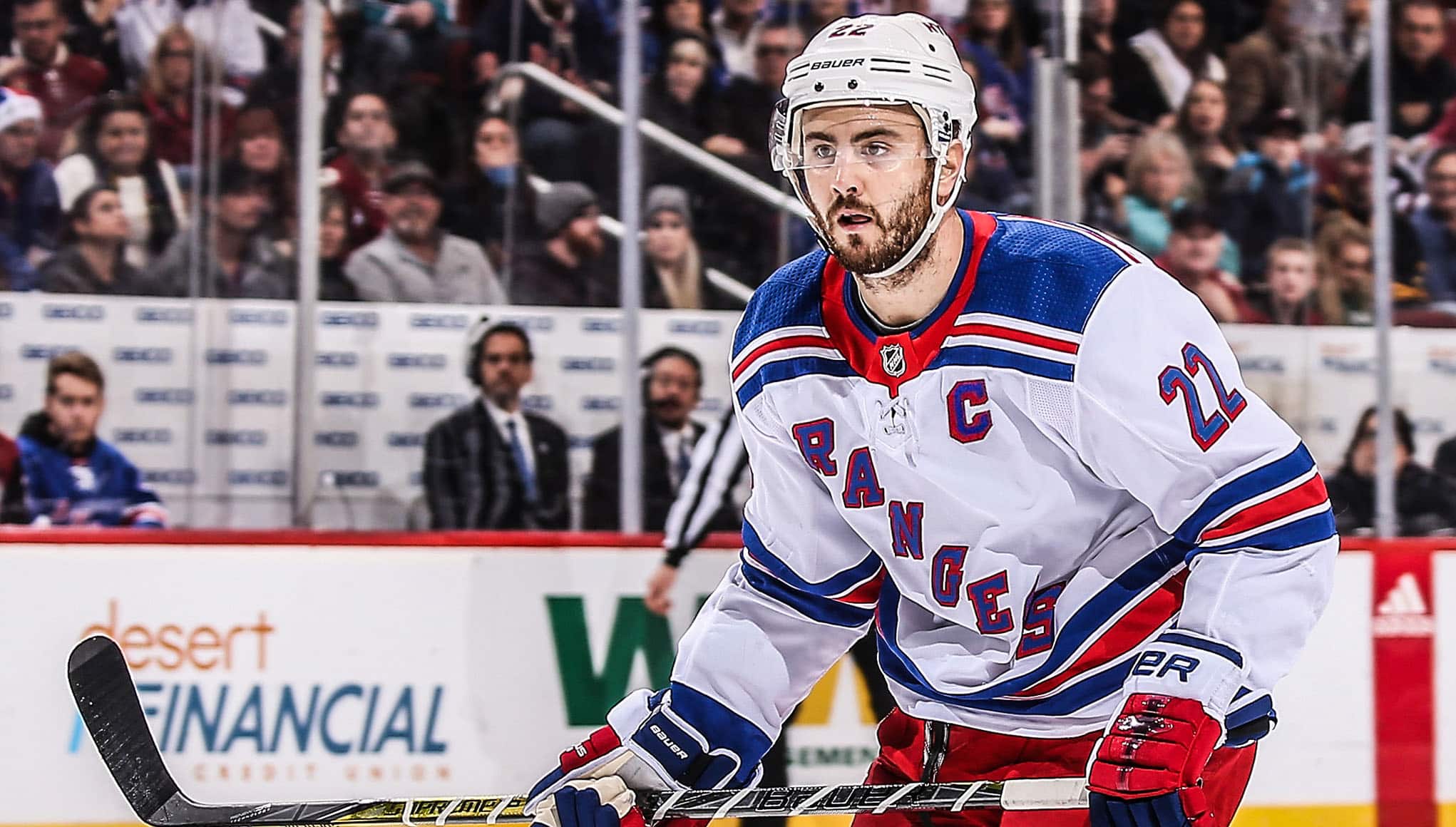 A well-known player like Shattenkirk can draw some attention, maybe yield picks or prospects. That should be what the Rangers look for in a trade—future pieces. There's no guarantee they would get that, but the rebuild should be priority number one, not the current season.
But there is also an argument against trading Shattenkirk. Maybe trading him is not a good idea, because he still has some years left in his prime.
If he manages to stay healthy and players like Neal Pionk, Tony DeAngelo and Brady Skjei grow properly, he can be a good veteran to lead them when the Rangers transition into contention again.
Prospect Nils Lundkvist is similar to Shattenkirk, as he is a defenseman who likes to join the rush. If Lundkvist joins the team and Shattenkirk is still a Ranger, the veteran could be a big help for the youngster transitioning from SHL to NHL play.
If the Rangers deal Shattenkirk, they will miss an opportunity to have a suitable mentor for one of their more anticipated prospects. Maybe keeping Shattenkirk around can help them rebuild after all.
Regardless, the Rangers at the very least should look into what Shattenkirk is worth. The Blueshirts are living in the future, not the present. Still, with the factors listed above, it is hard to come to a consensus on whether or not the Rangers should deal Shattenkirk.
But with the veteran defenseman out, this next stretch of play will be interesting. Say the struggling Rangers defense picks up their game and the team starts winning. What if that happens, and then they struggle again when Shattenkirk returns to the lineup?
That scenario should raise some eyebrows in the New York Rangers front office.