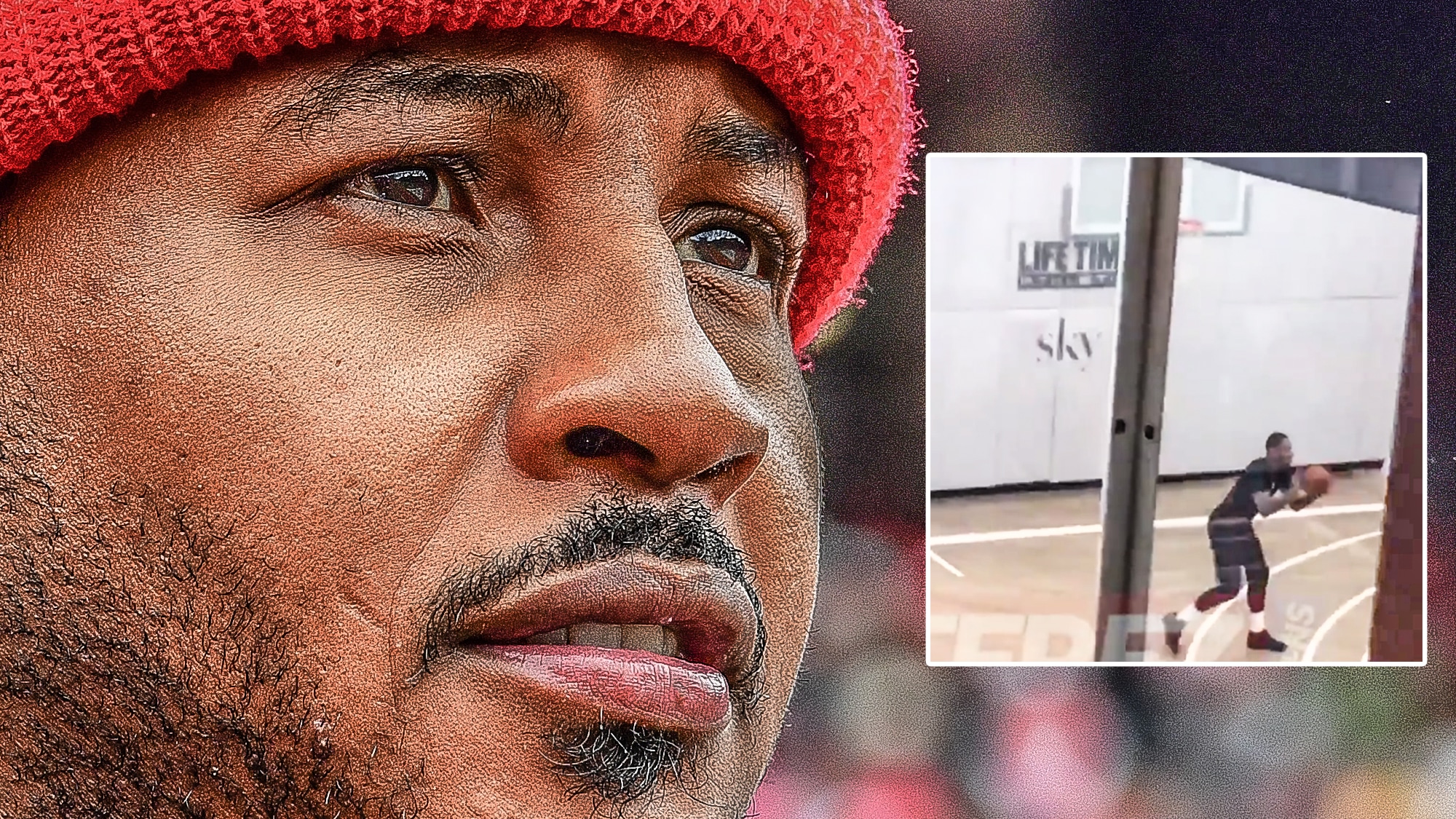 Former New York Knicks forward and unemployed NBA scorer, Carmelo Anthony, is spotted "working out" in the big city.

There goes that man (again). It's yet another Carmelo Anthony "workout" video coming within the non-NBA environment. (Yes, "workout" falls within quotations for obvious purposes.)
Terez Owens released a video showing the unemployed NBA basketball scorer shooting a left-wing three at Sky Lifetime Athletic in New York City.
Carmelo Anthony getting up shots at Sky Lifetime Athletic in New York pic.twitter.com/F22Rxu0KJH

— Terez Owens (@TerezOwens) November 26, 2018
Naturally, this is his camp once again throwing a marketing strategy out at the world. For the last half-decade-plus, this is what Melo's career has been about—gassing up the casual fan into thinking he's ready to tear up the Association.
The most hilarious example of Melo's "workout" antics came while running in the park.
Who could forget Mr. Anthony "busting it" in the middle of the night in the park while regular folks are cozy in their beds? Though the man was moving at 33 percent speed, it was spun in magical terms by the Melo camp.
Video even surfaced of what looked liked front office bosses Steve Mills and Scott Perry laughing courtside while watching the hysterical footage.
— NYKRealTalk (@NYKRealTalk) July 2, 2017
Anthony, 34, is currently a free agent after he and the Houston Rockets agreed to part ways—his third team in under three years (not including the paper stint with the Atlanta Hawks).
There's no question Carmelo Anthony is a future hall of fame basketball player. During one stretch of his career, he represented one of the most dangerous one-on-one scorers in the history of the game.
Unfortunately, scoring is just one fraction of a total basketball player's worth and there's very little else he does well (other than his underrated toughness on the boards, especially while playing the four-man with the New York Knicks).
Only time will tell where Melo will have his next opportunity to prove he's not a net-negative on the NBA hardwood.