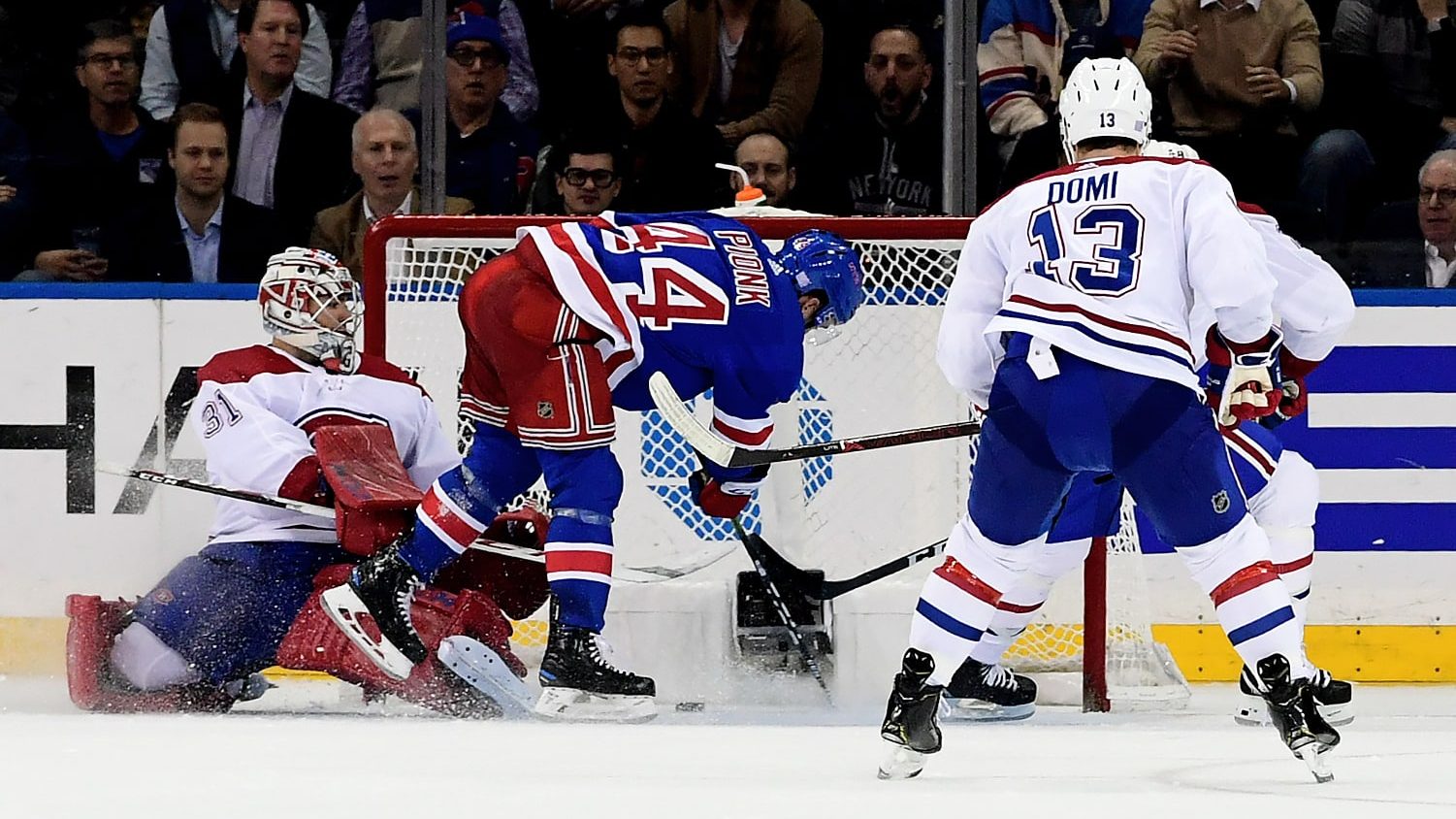 New York Rangers defenseman Neal Pionk went coast-to-coast at MSG on Tuesday while pulling off a terrific Brian Leetch impression.

There was once an 11-year-old kid in 1994 whose favorite athlete in the world wore No. 2 in blue. Therefore, I know exactly how blasphemous the following statement will come off to sound …
Neal Pionk just put forth one of the better Brian Leetch imitations we've seen in quite some time.
The New York Rangers up-and-coming defenseman pulled off a coast-to-coast ridiculous goal on Carey Price and the Montreal Canadiens that had all of Rangerstown inescapably seeing No. 2.
Oh yeah, it was also the game-winner with just over two minutes to go in regulation.
Unbelievable, Neal Pionk. Brian Leetch anybody? #NYR pic.twitter.com/9nXnI4KHWC

— ESNY (@EliteSportsNY) November 7, 2018
It's just something you rarely see these days. Defenseman never attempt the classic coast-to-coast move in today's "stay-at-home" NHL.
Honestly, could you imagine a defenseman scoring 100 points on a regular basis each NHL season? That happened regularly 20-30 years ago. Leetch once accomplished the feat (102 points, 22 goals, 80 assists) back during his first Norris Trophy campaign of 1991-92.
Pionk, 23, has a ways to go before he could even approach No. 2 territory. Through 12 games this season (heading into Tuesday night's game), he's collected a goal with six assists and an ugly -6.
On the positive side, the kid just collected the most important, exciting play of the New York Rangers season. Winners of four straight, Pionk and the Blueshirts are back at .500. For now, we can only say he put forth the best Brian Leetch impression we've seen in a while.
Hopefully, 10 years from now, something else would have been discussed by then.