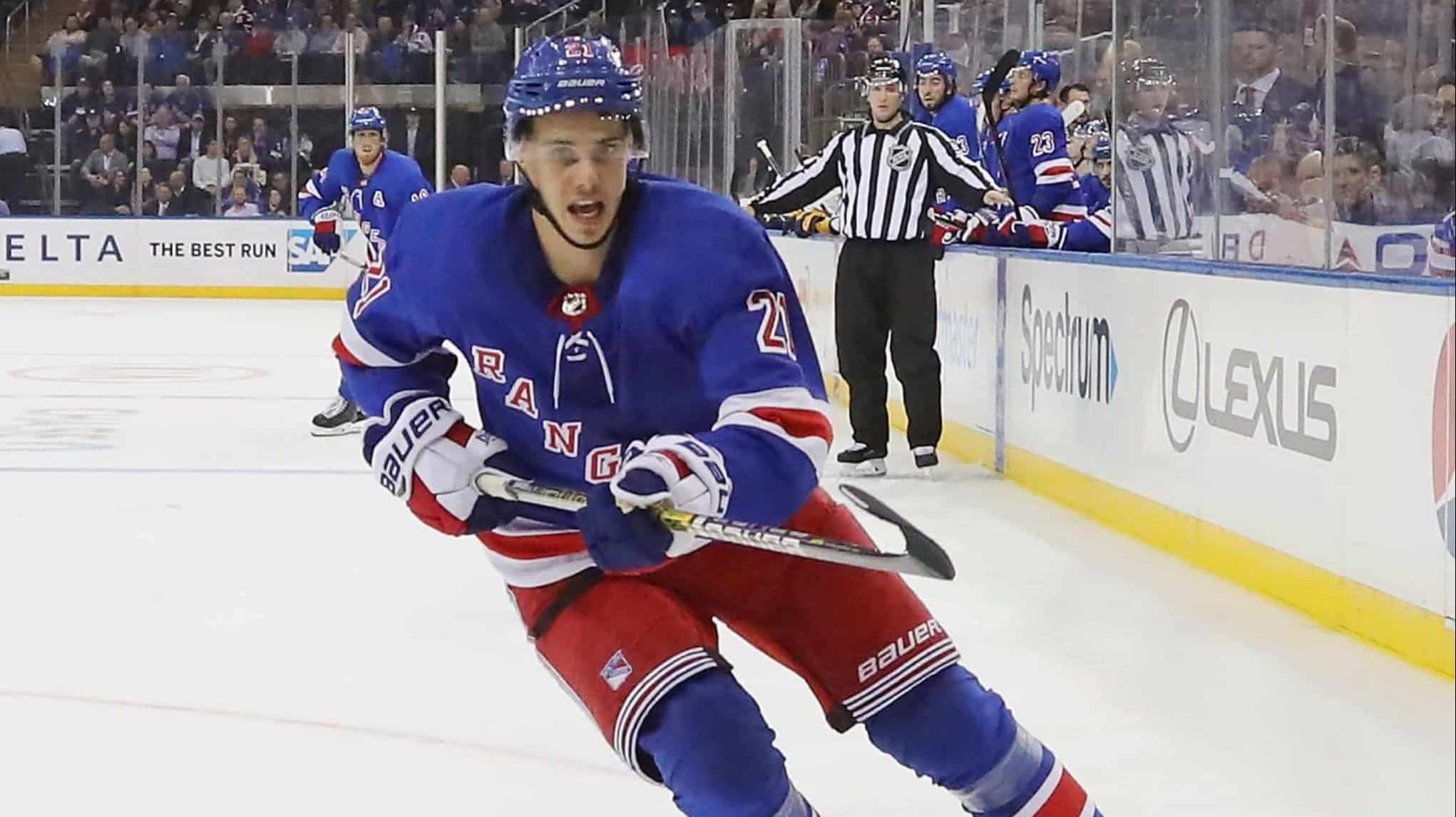 Rising New York Rangers rookie Brett Howden has a frightening moment late in the 2nd period. Everyone held their breath waiting for the kid to get to his feet.
It doesn't matter how long a person has watched or played this game. When a player crashes into the boards as awkwardly as Brett Howden did on Sunday night, everyone cringes.
With 6:41 left in the 2nd period, Howden was streaming to the net in an attempt to get a stick on a pass by Jimmy Vesey. Howden had his skate clipped by Buffalo Sabres goalie, Carter Hutton.
The clipping of Howden's skate caused the New York Rangers rookie to lose balance and crash into the boards along with Sabres forward Vladimir Sobotka crunching behind him.
If Brett Howden had the body makeup and bone density of Gumby, then this collision would have been fine. Unfortunately, Howden is far from being Gumby, which is why his inability to return to his feet was that much more frightening.
Howden was taken directly to the trainer's room. Rangers trainer, Jim Ramsey, and Mika Zibanejad helped guide Howden off the ice. Slow motion replay shows Howden's legs wretchedly smash into the end boards, as well as Brett's face and head. He did not return for the rest of the game.
During the postgame press conference, coach Quinn is asked about Howden's possible injuries. As well as the reasoning for keeping him out the rest of the game.
Quinn said Howden has an upper-body injury and keeping him out as a precautionary measure. All things considered, the outcome of that entire scenario could have been catastrophically worse.
"I feel good, we're just taking it day-by-day."
– #NYR Brett Howden pic.twitter.com/5LaCMMWZs9

— New York Rangers (@NYRangers) November 5, 2018
The timing is truly terrible
The Rangers are hoping everything will come back clear. Brett Howden has been the Rangers diamond in the ruff. The 20-year-old is a natural in the faceoff circle, something the Rangers desperately need, as well as three goals and six assists in 14 games, coming from a kid who was a question mark 27th overall pick in 2016.
Injuries are never a good thing, but the timing on this one for Howden is just plain awful.
Follow Gary Knight on TWITTER