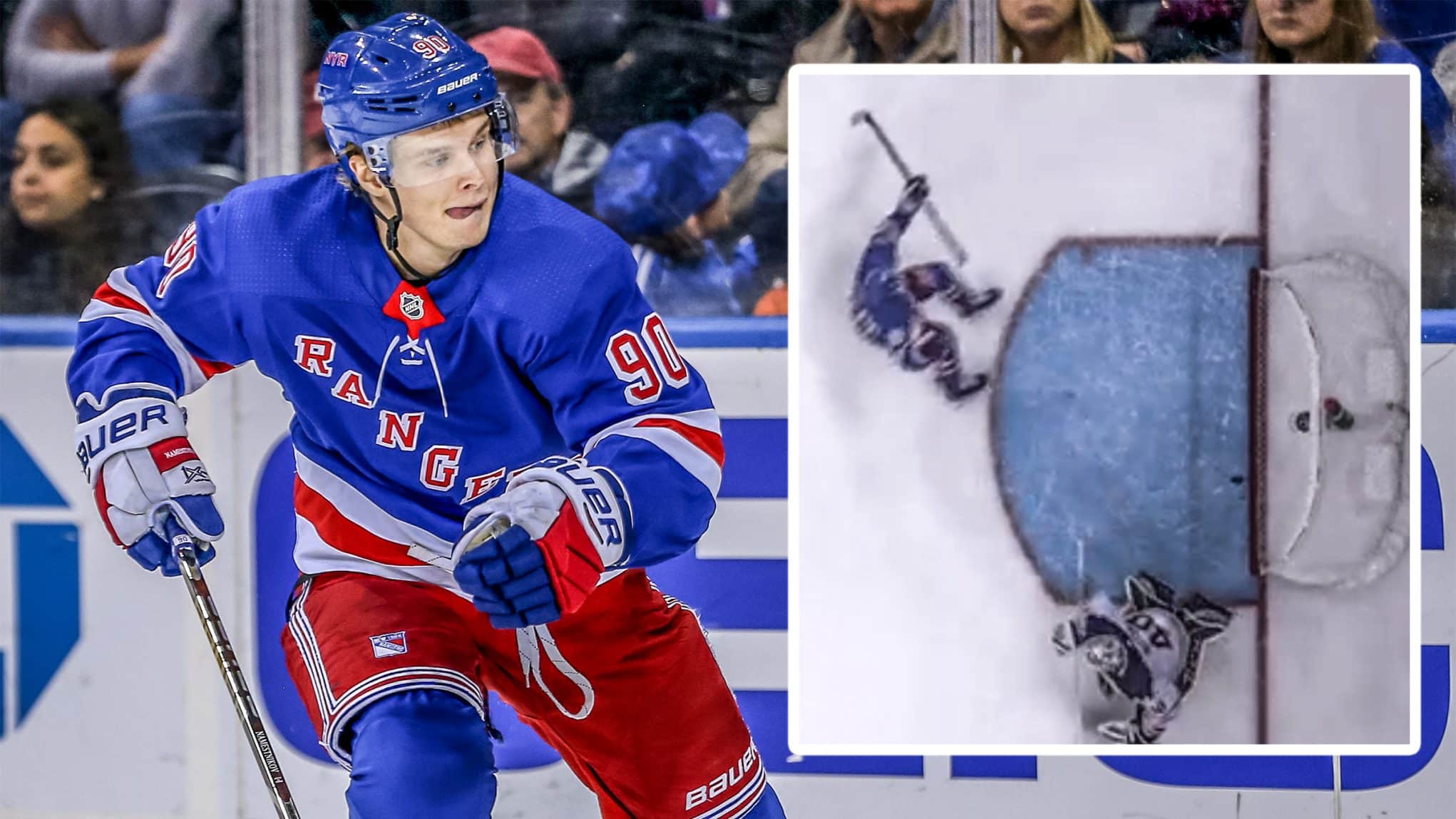 New York Rangers young forward Vladislav Namestnikov found himself in a very unenviable situation: celebrating too early. 
About five or six minutes into the New York Rangers game against the Buffalo Sabres on Sunday, hockey fans were treated to a lesson that is often stressed by a lot of football coaches: play until you hear the whistle.
Vladislav Namestnikov learned this lesson the hard way.
Mika Zibanejad appeared to score a goal that would have given the Rangers a commanding three to nothing lead over Buffalo, everyone in the arena with the exception of the referee near the net thought the puck was in.
Instead, the puck hit the crossbar and didn't go into the net.
Namestnikov had a wide open net with the puck right near the goalline but rather than going to tap the puck in and secure the goal, he skated off to the side in celebration in what he thought was a three-goal lead.
Close but no cigar. ? pic.twitter.com/VxtWiw1uch

— NHL GIFs (@NHLGIFs) November 5, 2018
Fortunately for the Rangers, the Sabres failed to make them pay for that mistake and the Blueshirts would prevail in the end with a three to one victory to bring their winning streak to three games, their highest of the season.
But that was not before Buffalo provided a few scares beforehand. Shortly after Namestnikov's goof, the Sabres had two consecutive power plays that they failed to capitalize on thanks to a stellar performance by Henrik Lundqvist, who stopped 39 shots from Buffalo.
Conor Sheary would capitalize on a Brendan Smith turnover to get Buffalo within one, making Namestnikov's mistake all the more glaring, but Jimmy Vesey would score the empty netter with just under two minutes left which ultimately did put the Sabres away.
Perhaps next time, Namestnikov, or any other Rangers player for that matter, might think twice before skating off from a puck sitting in front of a gaping empty net.
That extra assurance can mean the difference between a getting a stranglehold in the game or keeping your opponent within striking range.