The first professional month for New York Rangers rookie head coach David Quinn raises a few questions nobody wanted to ask.
A month into the NHL season and the New York Rangers are just about where everyone expected them to be. Last in the Metropolitan, currently three games under 500, it should come as no surprise given that the team is in the midst of a rebuild, with a bunch of younger inexperienced players and a first-year head coach.
Now, this does not mean we just write them off for the rest of year. After all, because the division is tight, they only sit three points out of third and four points out of first. But still, with the factors mentioned above, it is still going to be a tough ride for the New York Rangers and their new coach David Quinn.
In his first year in the NHL after a five-year tenure at Boston University, Quinn finds himself at the helm of this young team. It might be a little too early to put him under the microscope, but there's still plenty to commend and criticize Quinn for. While not exactly holding his feet to the fire, let's see some things Quinn could work on as he continues his young NHL coaching career.
First thing Quinn could be doing better is to make his team more aggressive on the forecheck. This was something even MSG Network color commentator Joe Micheletti said during the first period of the game in Anaheim on Thursday night. The team has issues getting the puck in deep and establishing scoring chances.
The Blueshirts currently average 30.9 shots a game, sitting 18th in the NHL while also averaging 34.5 shots against per game, fourth in the league. Accumulating these chances is something they need to build on especially need if they are going to be competitive with a young defense and an old goaltender, though Henrik Lundqvist is a huge factor why this team is still competitive. Quinn needs to turn his talent into a high flying, speed driven team that is fun to watch even if they lose a lot of games.
A second thing to criticize Quinn on might be a little unfair to him because this has been something that the Rangers struggled with the past few seasons, the lack of killer instinct, and boy did it show on this west coast trip. It may be early, but the ability to put teams away is crucial in this league.
The team might have won two out of three, or gone .500 if you count Chicago, but all three games in California the Rangers gave up crucial goals with under a minute left. One of them turned out to be a game-winner for Los Angeles Kings defensemen Alec Martinez because giving up a two-goal lead at the Staples Center was not enough of a callback to the 2014 Stanley Cup Finals.
This problem also led to their demise in the 2017 conference semifinals against the Ottawa Senators in Games 2 and 5 which the Blueshirts would not recover from. While we can not hold Quinn's feet to the fire for something that has been plaguing this team before he arrived, this is still an issue that needs to be a high priority on his list. The Blueshirts must have better defensive coverage when their opponent has six skaters on.
A couple other things Quinn could touch up revolves around giving Filip Chytil more playing time and limiting those too many men on the ice penalties.
The Rangers have had five too many men on the ice penalties in thirteen games so far this season. This is an unnecessary penalty that will keep giving their opponents opportunities to either get back in the game or bury the Rangers further. This is something even Quinn is holding himself accountable.
"At the end of the day, we have to stop beating ourselves. It's hard enough in this league to beat teams without beating yourself. It has to stop. It's on me," said the Rangers head man via Larry Brooks of the New York Post.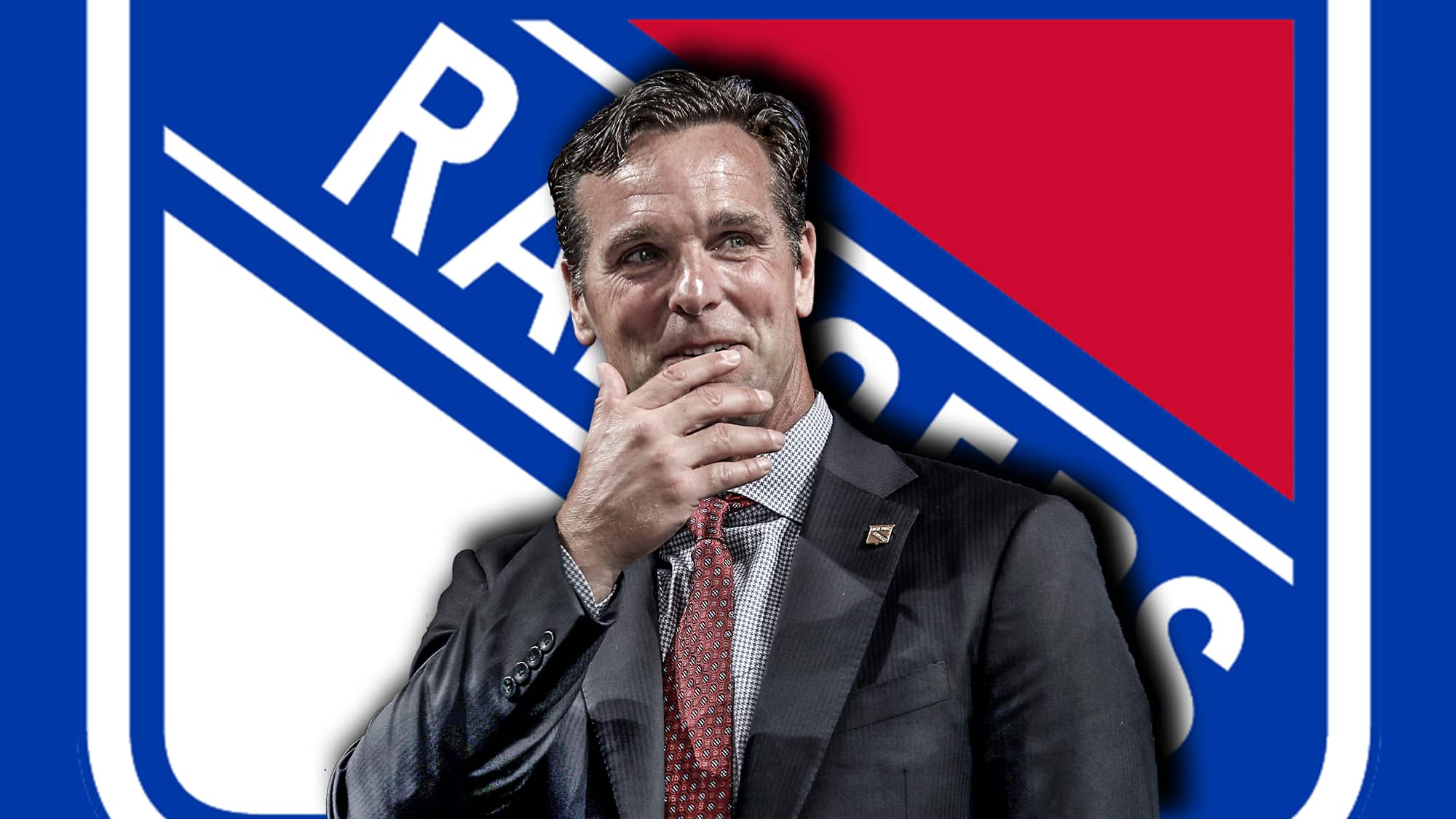 As far as Chytil goes, about half of his games have been with the fourth line, playing with Cody McLeod and Vinny Lettieri. He's not getting many opportunities averaging about 11 minutes per game, that is not something you do with a first round pick. If Chytil does not get more playing time in the future, the Rangers may have themselves a situation similar to John Tortorella and Chris Kreider.
Now that the negatives are out of the way, let's take a look something positive from Quinn, something this team really needed and is showing. The best thing Quinn brought to the Rangers so far is his ability to hold everyone on this team, even himself, accountable.
Quinn is not afraid to bench notable players if they are not performing up to the task. Just ask Vladislav Namestikov, Kevin Shattenkirk and Pavel Buchnevich.
Namestikov and Shattenkirk came back to the lineups putting up much better performances than their previous games. Even though they are not always noticeable on the scoresheet their presence is still felt on the ice. Buchnevich has not played in two games, if he handles it well like the two players mentioned above, this could light a spark under him.
This no-nonsense, next man up type of attitude has driven his players to be competitive in just about every game this year. Eight of the thirteen games played this year have been one-goal games. Quinn is getting the most out of his players because they know that if they want a spot on this team during this rebuild, that is what they are going to have to give him. If not, then they will spend the game up in the press box.
And as mentioned above, Quinn even holds himself accountable when this team beats itself with too much too many men on the ice penalties.
It is only a month into his young coaching career, Quinn has a lot to work and has time to do so, but one thing is for sure. If the Rangers continue to lose a lot of games this year as everyone predicts, it will not come from a lack of effort. With this kind of a rebuild, the hopeful outcome will not be based on whether or not they lose, but how they lose; close one-goal games show a lot more promise than frequent blowouts.