The New York Rangers look to continue their plan of rebuilding in 2018-19 but, can it help break their 24-year championship drought? 

If the summer of 2018 taught New York Rangers fans anything, it was that there is a new era at Madison Square Garden. An era that will not see the big ticketed free agent come to Broadway, but one that places an emphasis on remaining young.
The goal this season will not be Stanley Cup or bust like it has been the last five years under former head coach Alain Vigneault. Now under David Quinn, the emphasis will be on getting better every day. On developing the future the right way, and holding everyone accountable.
This season, the plan is for the prospects to make an impact at the NHL level, and actually, be given a fair shot. To see players like Brett Howden and Filip Chytil grow while playing under the big lights. To see if Tony DeAngelo and Neal Pionk are capable of becoming the next Ryan McDonagh and Dan Girardi's.
Despite all that, there are still some familiar faces returning to Broadway. Veterans like Henrik Lundqvist, Chris Kreider, Mats Zuccarello, Marc Staal, Kevin Shattenkirk, and many others will look to avenge their dreadful 34-39-9 record. To prove that they still have what it takes to be winning players in the NHL.
ESNY's Frank Curto and Dom Renna take a look at what this years team may look like come opening night and try to have some fun predicting how the 2018-2019 season might unfold.
Key Losses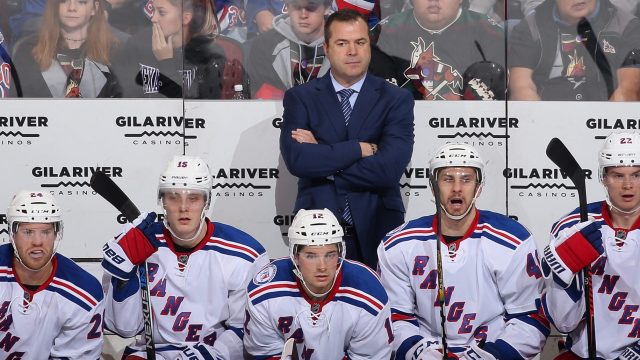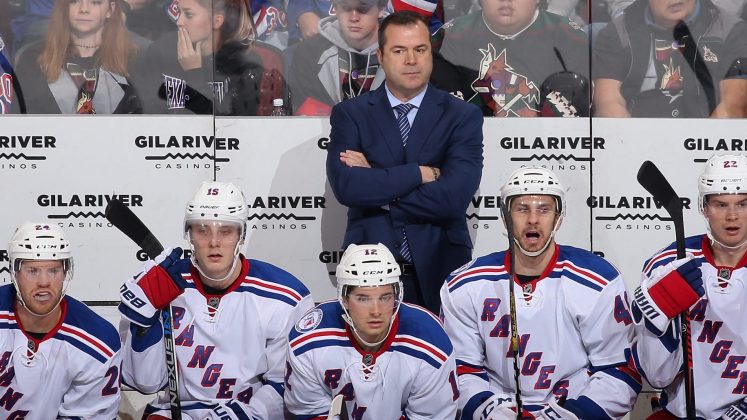 If not for the Blueshirts trading away key players like Rick Nash, J.T. Miller, and many others at the 2018 NHL trade deadline, this list could have been much larger. Instead, by trading all of their pending free agents, general manager Jeff Gorton acquired assets instead of letting his players walk. Something Islander fans might be regretting right now.
Perhaps the biggest loss on this list is Alain Vigneault. It did not take too long after the Rangers final game of 2017-18 for the Blueshirts to let Vigneault go. A change was needed, especially for a team that was placing an emphasis on younger players. That just was not the philosophy Vigneault put out there, and it ultimately cost him.
Ondrej Pavelec might not be a big name, but his retirement means that the Blueshirts really will not have a veteran presence behind Henrik Lundqvist. How a younger goaltender handles being a backup is always a question, none bigger than this year.
Key Additions
David Quinn
Adam McQuaid

Fredrik Claesson

Dustin Tokarski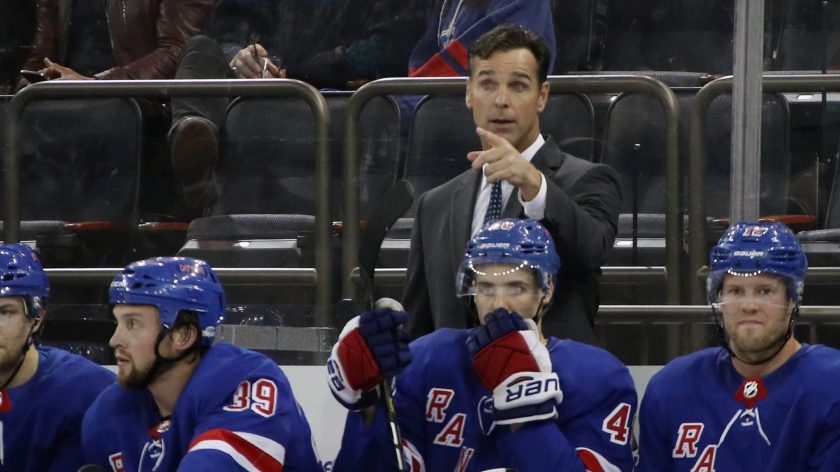 It really was not a busy offseason in terms of bringing players in on the free agent and trade markets for the Blueshirts. The biggest name, player wise, must be Adam McQuaid who is expected to bring a physical presence to the team. They thought they were getting from Brendan Smith, but with the uncertainty surrounding him, they had to go out and acquire a defenseman that plays a similar style.
When listening to David Quinn talk, it is the polar opposite of listening to Alain Vigneault. It is becoming more apparent every day why Gorton was so aggressive in trying to hire the 52-year-old. Throughout training camp, Quinn has let his team know they should be playing fast, physical, and most importantly be relentless.
Dustin Tokarski is a name Ranger fans are familiar with. He replaced the injured Carey Price for in the Canadiens during the Blueshirts' 2013-14 Stanley Cup run. The expectation for him is to provide some goaltending depth down the road should they need it at the NHL level.