It me. #Gritty pic.twitter.com/HfTMVtEAFy

— Gritty (@GrittyNHL) September 24, 2018
The Philadelphia Flyers introduced their new mascot, Gritty, on Monday, giving New York Rangers fans another reason to make fun of the once respectable Broad Street Bullies.

The Philadelphia Flyers introduced the hockey world to the newest member of their family on Monday.
Gritty, the team's new mascot, looks like an orange, eye-rolling monster. A scarier version of Gossamer, the orange crush monster from Bugs Bunny, would be a viable comparison though it insults Gossamer as the Flyers tend to insult hockey.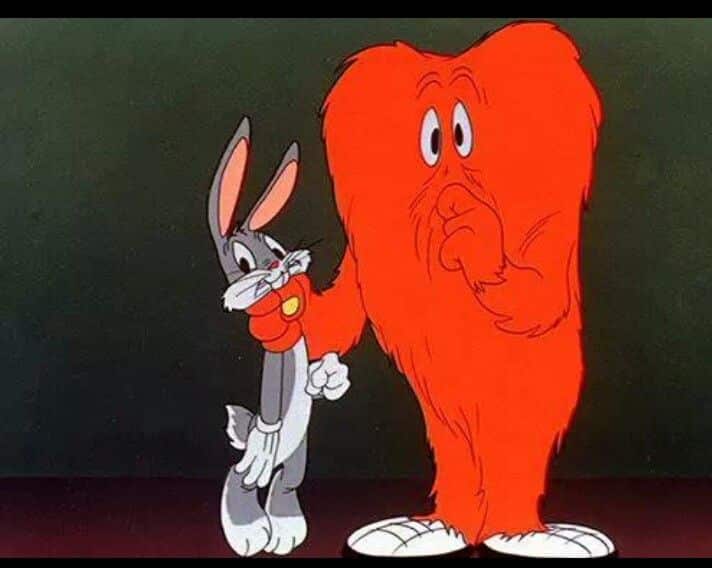 Join us in welcoming the newest member of the #Flyers Family, @GrittyNHL!!

Learn more about Gritty: https://t.co/eQRwTtD54w pic.twitter.com/njHQO1824b

— Philadelphia Flyers (@NHLFlyers) September 24, 2018
The Philadelphia Flyers official website introduced Gritty with a full video.
His father was a "bully," so naturally he has some of those tendencies – talented but feisty, a fierce competitor, known for his agility given his size. He's loyal but mischievous; the ultimate Flyers fan who loves the orange and black, but is unwelcoming to anyone who opposes his team. Legend has it he earned the name "Gritty" for possessing an attitude so similar to the team he follows.
Has Gritty followed the Flyers these past few seasons? I think he may have been paying attention to the concession stand meal deals as opposed to the team that skates on Wells Fargo's ice.
The story of Gritty begins with the construction at the Wells Fargo Center. The work disturbed his secret hideout forcing him to show his face publicly for the first time.
The organization gave him some interesting facts such as his love for eating snow right off of the Zamboni machine and his love for hot dogs.
Gritty has already been getting some reviews and they are not that promising. The interesting mascot has been teased that he looks like a failed project from Sesame Street to a possible child's nightmare come to life.
This has been a tough time for New York Rangers fans, but now thanks to the hated Philadelphia Flyers and their so-called smart organization, Rangerstown can smile and laugh once again.
Our boys may be slumping a bit, but at least we aren't relying on an orange crush monster to help our team get some laughs. Think about how bad this would be if the Flyers brought this guy out had they missed the playoffs last season.
Much thanks to the Philadelphia Flyers. I thought the Rangers rebuild was going to be tough to deal with, but Gritty now proves things could be so much worse.