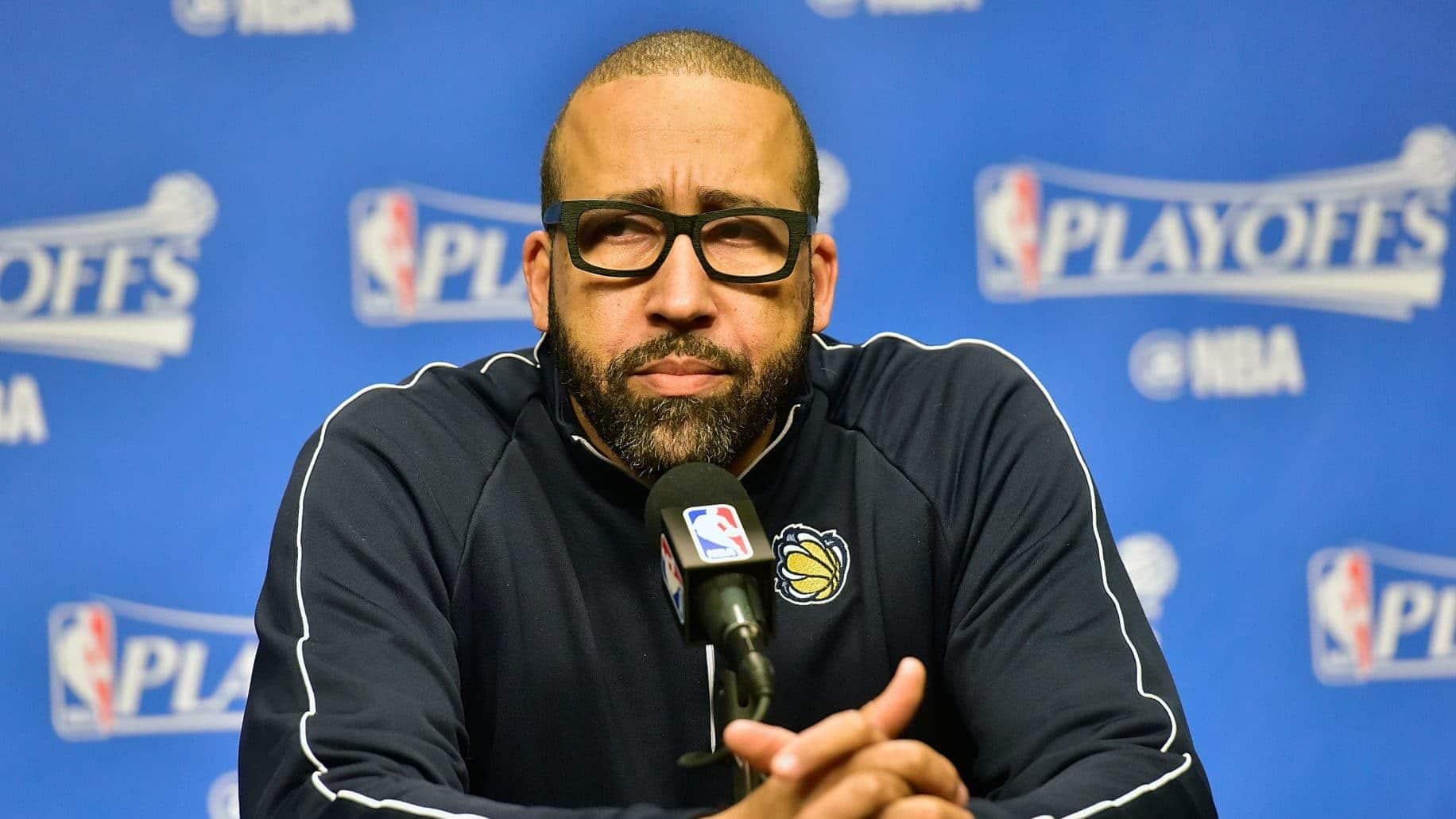 4. The Culture
Since his introductory press conference, coach Fizdale has spoken extensively about the importance of building a strong culture within his team. And while most of his public appearances leave people impressed and wanting more, what will the signs of this culture look like in year one? How will the fan know that the Knicks are building their identity?
Shortly after his firing from the Memphis Grizzlies, James Herbert of cbssports.com wrote a piece about Fiz's impact on the Grizzlies' players. Reportedly, Fizdale would frequently arrange visits from other people to speak with the team about mindset and communication. Players were asked to really think about the game outside of X's and O's.
Additionally, on the defensive end, it's clear that Fiz will want his players to be aggressive and take the game to their opponents. Mike Conley was routinely asked to pick up his man full-court or as soon as he passed mid-court.
If anything, mindset and toughness will be one of the most visible indicators that there has been a culture shift within the Knicks. Over the last few seasons, Knicks fans have become acutely aware of when their team is about to give up a lead or when they're about to give up in general. Fans will know, despite the record, despite the score, if the players are playing hard or not.
If you're asking yourself, what comes first, the culture, or success, my answer is the culture. Despite the fact that wins will be hard to come by for the Knicks, no one should give them excuses for not playing hard or not playing together. Other franchises, in rebuilding situations, have been praised by members of the NBA community for playing hard despite the circumstances.
If coaches like Doc Rivers and Gregg Popovich saw the culture change for teams like the Brooklyn Nets, there's no reason that Fiz can't do this for the Knicks.