While David Wright never had the same type of career that Derek Jeter did, the New York Mets captain leaves behind the same mark on the game.

Thursday afternoon will go down as one of those days that many New York Mets fans will remember for the rest of their lives. It was the day that David Wright finally addressed his official exit from the game.
Wright, a lifelong Met and the fourth captain in the team's history, has spent the majority of his last few seasons on the bench due to injury. Because of that, Wright's baseball journey is coming to a close.
Wright wore his emotions on his sleeve during the press conference on Thursday and if it wasn't clear before, it certainly became clear as the tears rolled down his face that this might be the hardest thing he would have to do. Essentially, Wright is saying goodbye to a sport that he dominated for several seasons.
To give up the game you love while declaring that "there's not going to be any improvement" when it comes to your injuries is as heartbreaking as it gets.
While his career on the baseball field will come to a close on Sept. 29, Wright's legacy should be remembered much like another famous infielder in New York.
Derek Jeter won the hearts of fans in the Bronx. David Wright did the exact same for Flushing. He may not get the recognition that Jeter did because of the various injuries but that just proves he deserves more credit.
Wright's last Major League Baseball game was in May of 2016. Since then, he's been working hard to get back to his team, to the sport he loves. He may not be making that impact on the field, but his grit and determination to get back to his team are both inspiring and incredible.
Wright's stats speak for itself when it comes to his play. He was a fixture in that Mets lineup every season since his debut in 2004. Over his career, he boasts a .296 batting average and earned two Silver Slugger awards, as well as two Gold Gloves. Wright also is a seven-time MLB All-Star.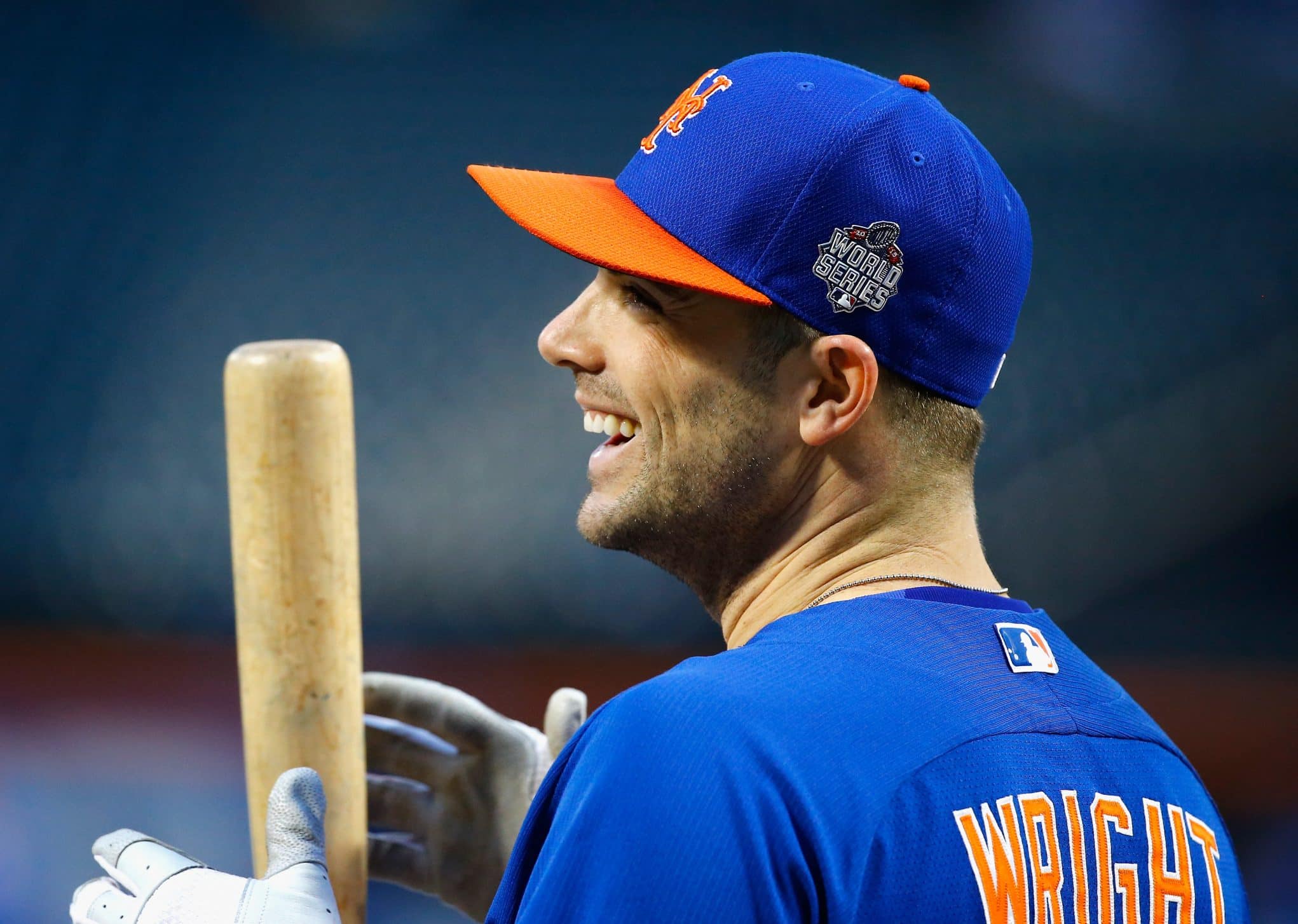 Wright is arguably one of the best players to come out of Flushing yet his unfortunate injury history derailed a proper farewell tour, one which he definitely deserves.
But how can he be compared to Jeter? Jeter may have helped lead his team to five World Series championships, but does that truly define one's career?
For Wright, there were no World Series rings. In fact, he only played in one World Series when he suited up for the Metropolitans. Regardless, he put his head down and worked day in and day out.
And he got results.
The David Wright highlight reel is insane. His bare-handed catch back in 2005 will forever be replayed as one of the greatest plays in the sport. Wright will forever be etched in the history books by launching the first home run in Citi Field history. He also clubbed a big home run in the 2015 World Series, the first of his career. And what about his performance in the 2013 World Baseball Classic?
There's no doubt that Wright is a great player despite his absence from the field. Even when he was gone and dealing with his health, he still was the most respected player on the team and in the game.
While Derek Jeter is the name in the Bronx, he's not the only legend to retire from New York baseball. Wright deserves all the same recognition and respect as his career draws to a close.
It's truly a tragedy that such a great career has to end like this but it sounds like the Mets are willing to work with him to give him the send-off worthy of a king. Because that's truly what Wright is to Flushing, just as Jeter is to the Bronx.
Thank you for being a classy, hard-working player that inspired the next generation of baseball. With that being said, you're not the Derek Jeter of Flushing. Instead, you are worthy of being recognized for the life you brought to a franchise that needed a spark.
David Wright has given his heart and soul to this sport. Because of that perseverance and dedication, the entire baseball world will be on their feet to cheer on Wright as he rides off into the sunset.