New York Rangers general manager Jeff Gorton recognizes he has a logjam at the center position. His plan on what to do with these players may be surprising.
Training camp is due to begin later this week for the New York Rangers and one nagging question continues to show face. The Blueshirts have an abundance of players a the center position, but the solution to this problem may not be what you expected.
Mika Zibanejad, Kevin Hayes, Lias Andersson, Filip Chytil, Boo Nieves, Brett Howden, Vladislav Namestnikov, Peter Holland and Ryan Spooner are the list of centers the Rangers have battling for four center positions. If you read enough hockey stories, plenty of writers, including myself, have believed that the team would move some of these players to the wing in order to get everyone in the game.
Well, Rangers fans, that apparently is not a viable option for Jeff Gorton when training camp begins. Speaking to Larry Brooks of the New York Post last Friday, Gorton had a different vision for the centers,
"The intent is to have all three at center to start," Gorton said of Chytil, Andersson, and Howden. "We want them to play their natural position and see how they look there. That's how we want to evaluate them. As we move along, we'll see, but we don't have a plan to move any of them to the wing. We think of them as centers."
Add to the fact that Mika Zibanejad and Kevin Hayes have locked in the top two center positions to start the preseason schedule,  there appears to be a fantastic battle ahead at the center position.
Mika Zibanejad has four years remaining on his contract as this season begins. He is a natural center and the organization feels moving him to wing would hinder things more than they could help. Kevin Hayes will be an unrestricted free agent a the end of the year, but that fact is not reason enough to move Hayes to the wing.
Gorton is optimistic that the team and Kevin Hayes can reach a new deal.
"As far as Kevin, people should not assume we're necessarily in a one-and-done situation, It is a one-year deal, but like I've told Kevin, we'd like to have him long-term. He's said that he wants to be here, so let's have him come to camp in great shape, be a leader, have a big season, and let's go from there. Nothing is set in stone."
Zibanejad and Hayes have earned their spots as the two top centers on the team and moving them to the wing on a permanent basis would waste all the hard work they put into the position through their career.
The Rangers will use the preseason to get a gauge on how Andersson and Chytil fit in at center. This is the reason both players were sent to the Traverse City Tournament. The extra playing time now will give them more of an advantage to get ready to join the team when training camp begins.
The two, along with Howden, need to come in top shape and with a lot of confidence as the Rangers will begin the preseason schedule with a game on Sept. 17.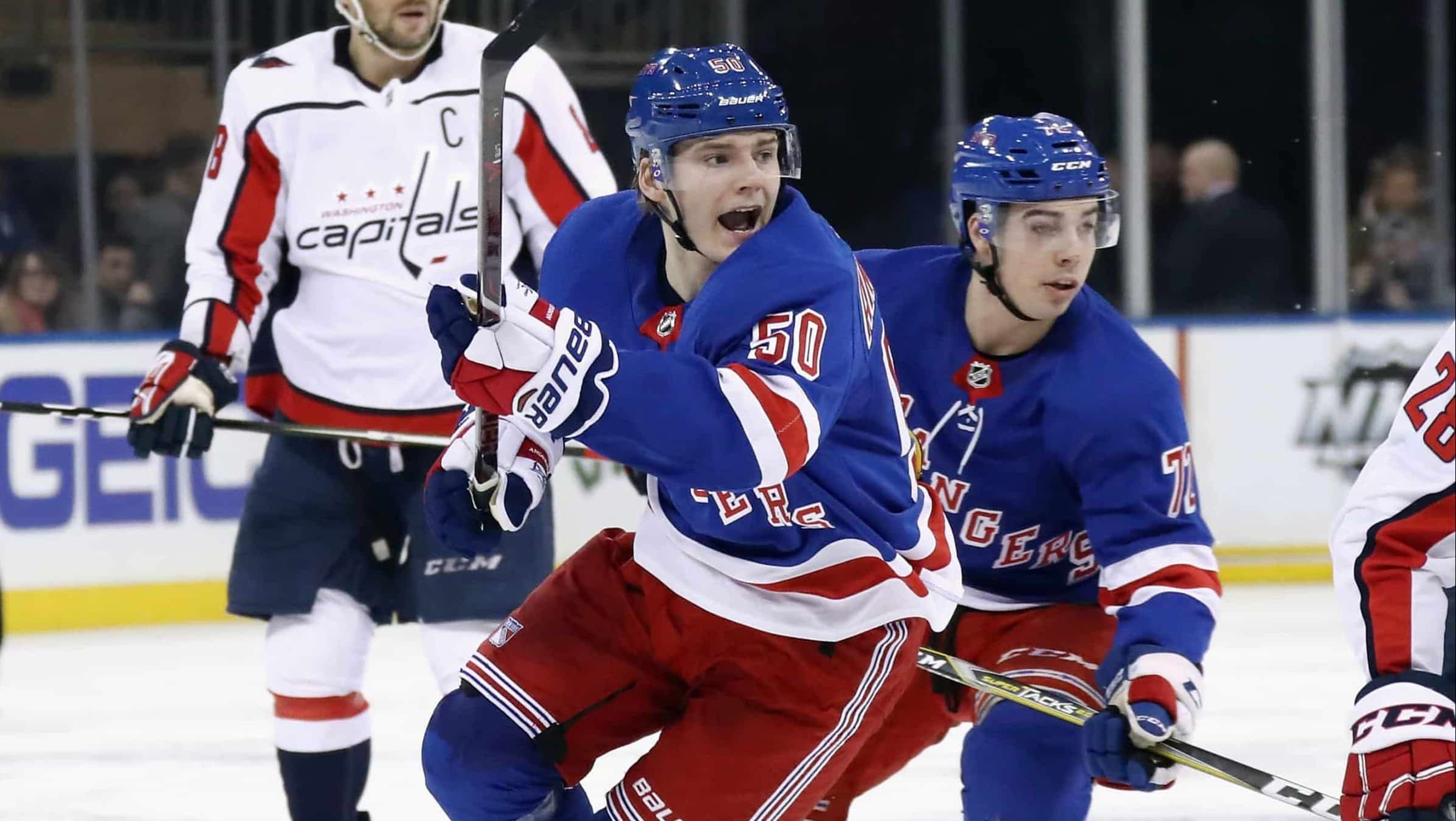 The overabundance of centers also has its advantages. It will keep all of the centers skating, playing hard in every practice and every game. Making the opening night lineup only assures you will be in Madison Square Garden when the team takes the ice on Oct. 3.
Players such as Boo Nieves and Peter Holland, who both will have a hard time to make the lineup initially, will be standing by waiting for an opportunity to grab one of the four spots at any time whether they are up in New York or playing for the AHL Hartford Wolf Pack.
Another option for the team would be to make a trade. The Rangers now have some pieces to make an offer for a top scorer. Following last season's fire sale, the team has acquired some draft picks. The picks, along with a solid center, could get the Rangers a big name with a trade. Perhaps a conversation with the Columbus Blue Jackets regarding Artemi Panarin is in the near future.
Andersson, Chytil and Howden will play on Monday afternoon and Tuesday at the Traverse City games, then will head back to Tarrytown, New York to meet up with the rest of the hockey club.
The competition will be fierce which will lead to better things for the rebuilding New York Rangers.
Follow Frank Curto on TWITTER