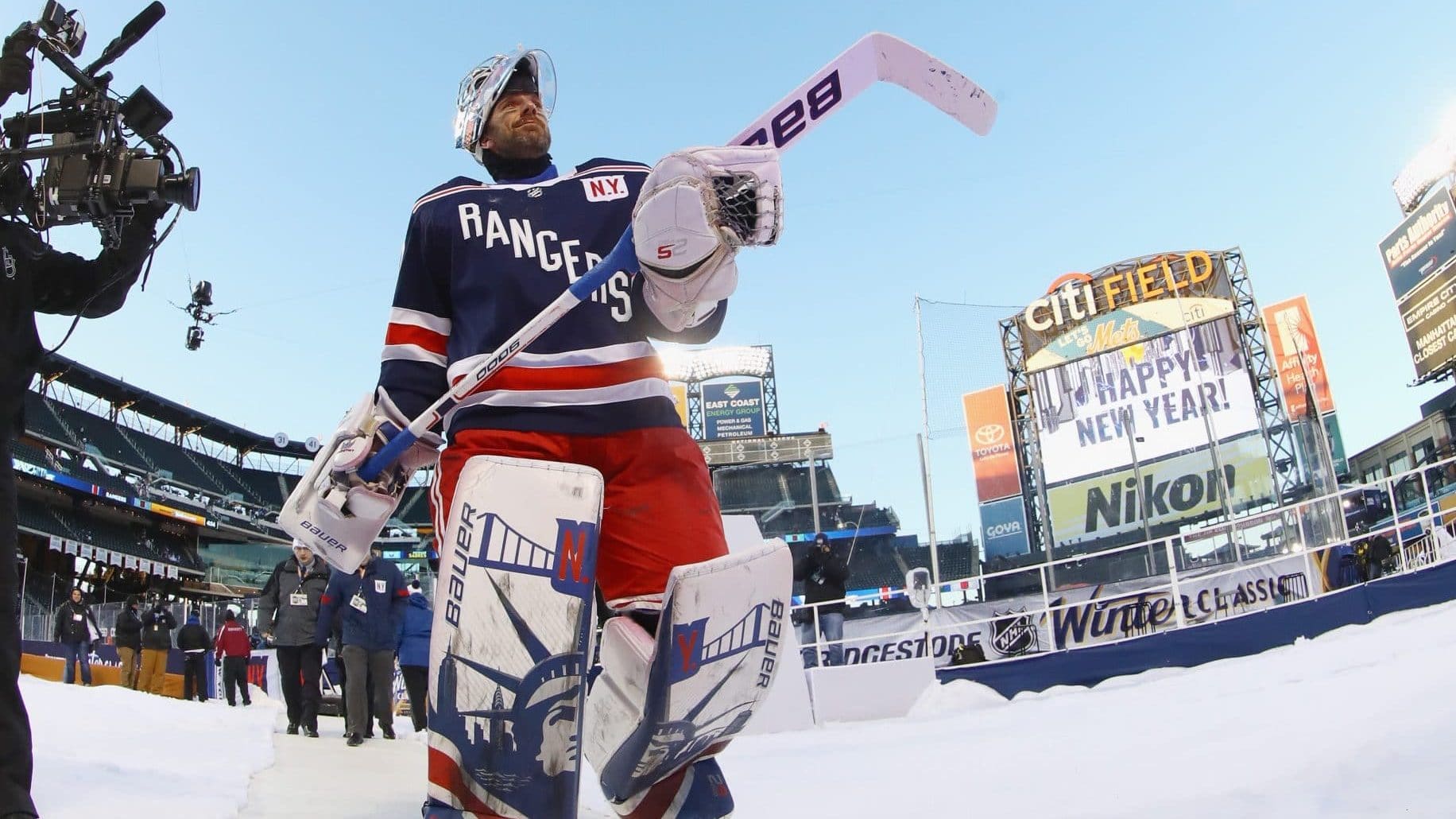 New York Rangers goalie Henrik Lundqvist got fans excited for hockey season by posting a video of himself doing drills.
Despite the New York Rangers entering the season in a rebuild, there are still many things for fans to be excited about. New coach David Quinn will bring his experience working with young players to a team full of young players, and of course, franchise face Henrik Lundqvist is still with the team.
While he is older now and will be entering his first season without playoff expectations, he's no doubt still excited about playing hockey again. He confirmed that on Twitter, posting a video of him working out on the ice.
Excited to be back in NYC and get going at the Rangers practice facility. We r getting closer.. Time to get those feet moving!! #burninglegs pic.twitter.com/BooUSLJPTh

— Henrik Lundqvist (@HLundqvist30) August 27, 2018
The video that he posted was of himself doing a drill that involves pushing off and going to portions of the crease. It's designed to work the leg muscles while also getting goalies used to the quick pushes and stops required to play the position. It's frequently used as a warm-up drill for goalies.
Lundqvist, who also played in the Summer Classic, a charity event put on by teammate Mats Zuccarello, is entering his 14th season with the club. He's been a stalwart in net for the team, making at least 60 appearances in nine of his 13 seasons.
He's played at least 50 games every season except for the lockout-shortened 2012-13 season when the team only played 48 games, and in 2014-15 when he missed significant time after being hit in the throat with the puck during a freak play.
As ESNY's Frank Curto points out, the Rangers best bet would be to attempt to limit Lundqvist to 60 games, or perhaps less, in an attempt to keep him fresher. Alexandar Georgiev provides the team with a capable backup to spell The King when he needs a rest.
A lot has changed for the Rangers entering the 2018-19 season, but the one constant has been Henrik Lundqvist playing goalie.
Follow Billy on TWITTER