New York Mets interim general manager John Ricco misses the point with his latest "2019 contention" remarks.
They fail to grasp their true surroundings. A subtle comment filled with fragile hope on Thursday added fuel to the bumbling baseball fire that is the New York Mets.
After the MLB trade deadline came and went with no Mets action to speak of, interim general manager John Ricco committed to the bold statement that his club could absolutely contend in 2019.
Mets assistant general manager John Ricco says he expects the Mets to be competitive in 2019. Here, he discusses what the front office plans to evaluate over the next two months: pic.twitter.com/T2ob5iBkO7

— Anthony DiComo (@AnthonyDiComo) August 2, 2018
It's a warm and fuzzy line made for a tremendous headline serving up a nice slice of hope or entire cake of humor (as is usually the case for these Amazins). And though the statement is true—they can compete next year—next year's competitiveness should be the least of Ricco's worries.
What this organization craves is a restart from its absolute core, worrying about the long-term vision in its purest fashion.
What does "contention" even mean? Should the Mets somehow manage to finish .500 or actually come up with an 88-win season, it won't solve the franchise's ills. In fact, it may simply add yet another mirage to the equation.
The Mets boast a roster with an average age of 28.9, the ranking 19th in the land via youth. As time marches on, baseball and its unique 162-game season have seen youth rewarded over each grueling season—especially by way of young positional gems.
Just look at the last few World Series champs. The Chicago Cubs, Houston Astros and Kansas City Royals all showcased a young everyday lineup to be feared while going along with an average rotation and nasty bullpen (save for the Astros who used starters in the pen). The Mets, of course, have built this team in such a contrasting fashion thinking starting pitcher first.
It hasn't worked. Worse yet, they can never find out if it could work as injuries rule the narrative of every season.
Fortunately, Ricco does understand this part of the issue facing his personnel-base, via Kevin Kernan of the New York Post.
"It starts with figuring out a way of keeping our guys on the field,'' Ricco said, a battle the Mets fall in every season.
Though many attempt to dispell the injury issue, it's a very real prospect.
When Noah Syndergaard injured himself on the mound in May of 2017, the Mets ranked seventh in baseball in terms of games lost on the DL since the 2010 season. However, no team has been hit harder than the Mets in terms of man games lost via WAR production from 2010 through 2016.
The plague has only gotten worse through two-thirds of 2018. Worse yet, it's the team's best players who are constantly finding themselves on the shelf. This travels back to building around the starting rotation, a facet Ricco fails to mention.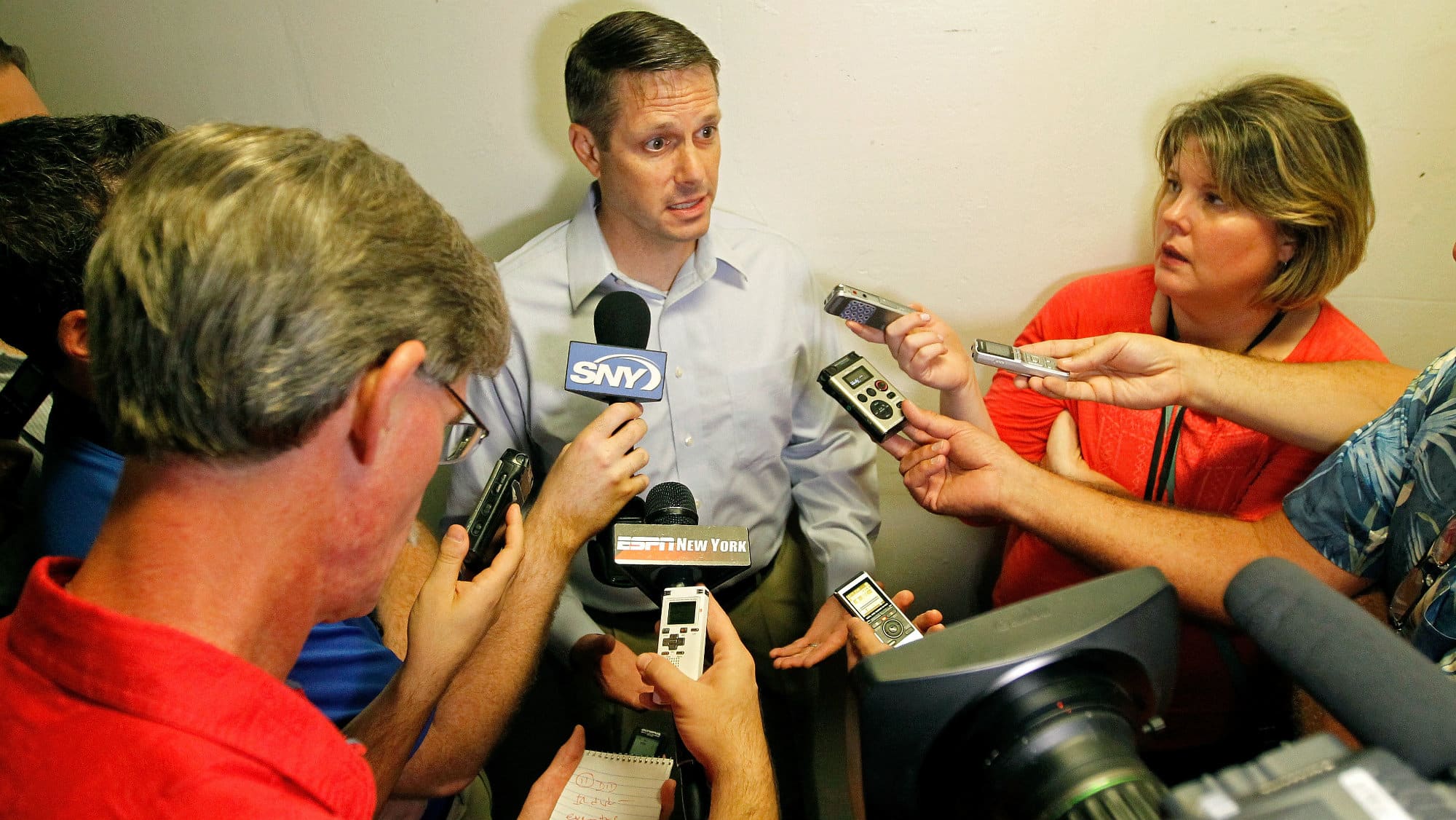 "You'd love to say you can snap your fingers and things are going to change,'' Ricco told The Post. "A lot of this stuff is systemic. There are a lot of moving parts you need to change. Not only mindsets, but routines and habits of players. A lot of what this season is about is coming in and evaluating not only processes, but people. That, to me, is the biggest thing.

"We can get younger and we can get more athletic, but our injuries haven't always been just our older players. It's been throughout our organization, even in the minors. So if anything that is the most important thing we need to address."

"Everybody has injuries, the Yankees have injury problems, but you at least have to be near league average,'' Ricco said.
There's no question Ricco's statements about a systemic problem are spot on. It's been a tradition of sorts for nearly a decade (on that includes Steven Matz's recent trip to the shelf).
He simply fails to hit the real points that plague this organization.
"Contending" in 2019 is not the priority. It shouldn't be the priority. Hopefully, the Wilpons aren't forcing it to be the priority.
What's necessary to fix the so-called systemic injury problem is a complete reboot that sees Jacob deGrom and perhaps Noah Syndergaard leave town for young everyday prospects who can remain healthy over a period of 162 regular-season games.
Contention in 2019 is small potatoes compared to the bigger picture—the only strategy that'll build something resembling what's currently cooking in the Bronx.
Should the Mets reload and attempt to content with an older club next season, they'll simply be delaying the inevitable (a real rebuild) for one more season.