Mark Messier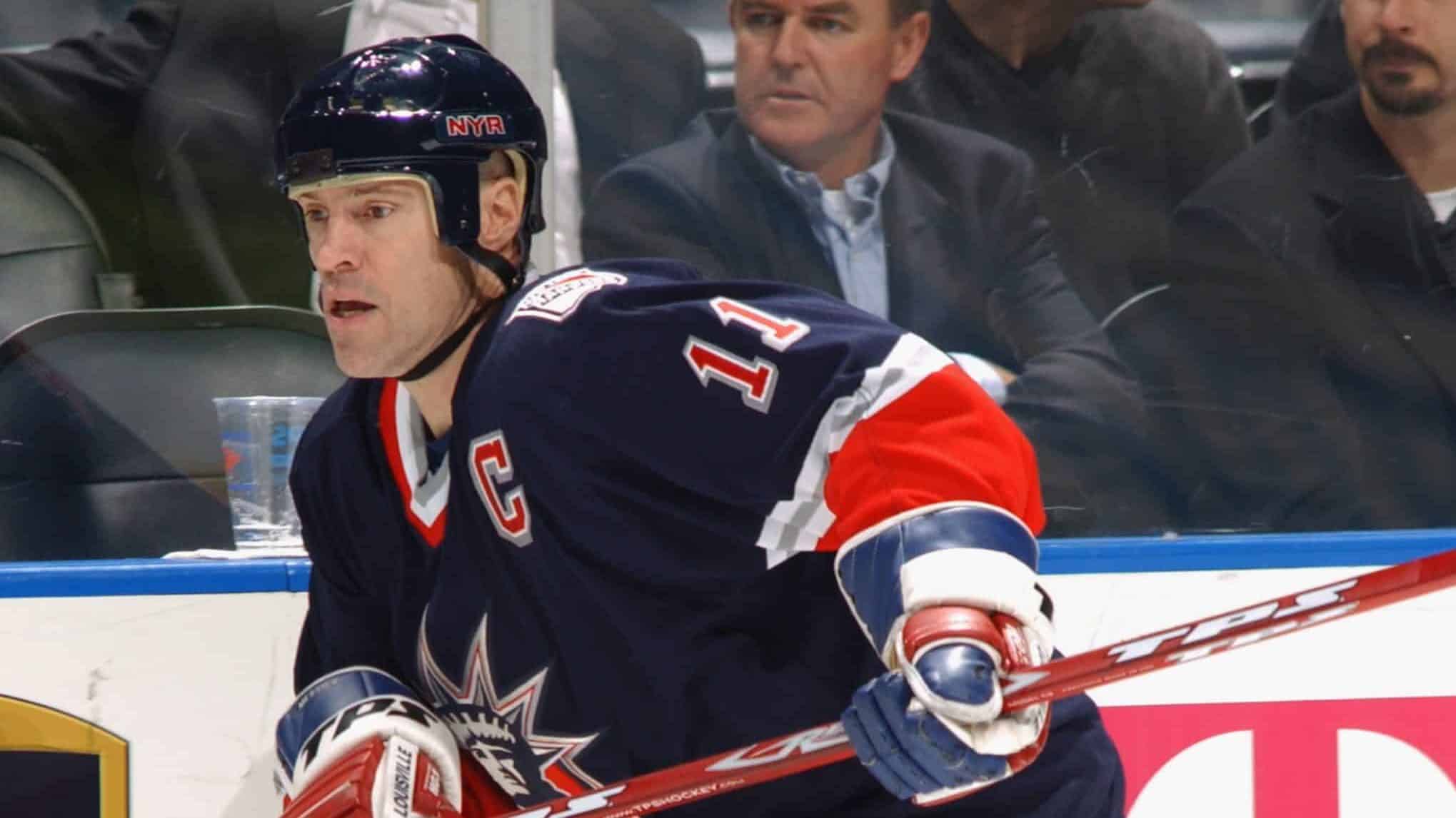 The Captain is, of course, known for his 1994 Stanley Cup Championship with the Rangers.
Mark Messier was as good at scoring a game-winning goal as he was throwing a massive body check on the ice. Messier knew the importance of dominance on the ice in all aspects of the game. The center would never back down from a scrum at the net on a whistle, banging bodies into the boards at either end of the ice and would almost show his nasty side every game.
Messier played a total of 10 years and 698 games for the Blueshirts. In that time, he acquired 667 minutes of penalties while scoring 250 goals and 691 points. That was almost a point per game and a penalty minute per game in his Ranger career.
Messier battled with the best of them including some moments with Donald Brashear, a player he took on many times as the two had a dislike for one another during their entire careers in the league.
There a bunch of notable mentions, so many in fact that a part two may be coming your way. Adam Graves, Ed Hospodar, Lou Fantinato and Tanner Glass are just a few not mentioned in this piece, all of whom contributed to the tough man or enforcer era of the NHL.
Some say the enforcer era is on the way out. Teams can't afford a roster spot to a player who has the main purpose to fight or hit and agitate. I disagree. Hockey needs that edge. Imagine an NHL if Wayne Gretzky didn't have Dave Semenko watching his back every game.
Hitting is very much part of this sport and with that, the tough guy/enforcer will always be needed. Maybe they are going to be used in a different way or they will need to be better skaters and point producers, but the need for them will always be there.
Follow Frank on TWITTER