Joey Kocur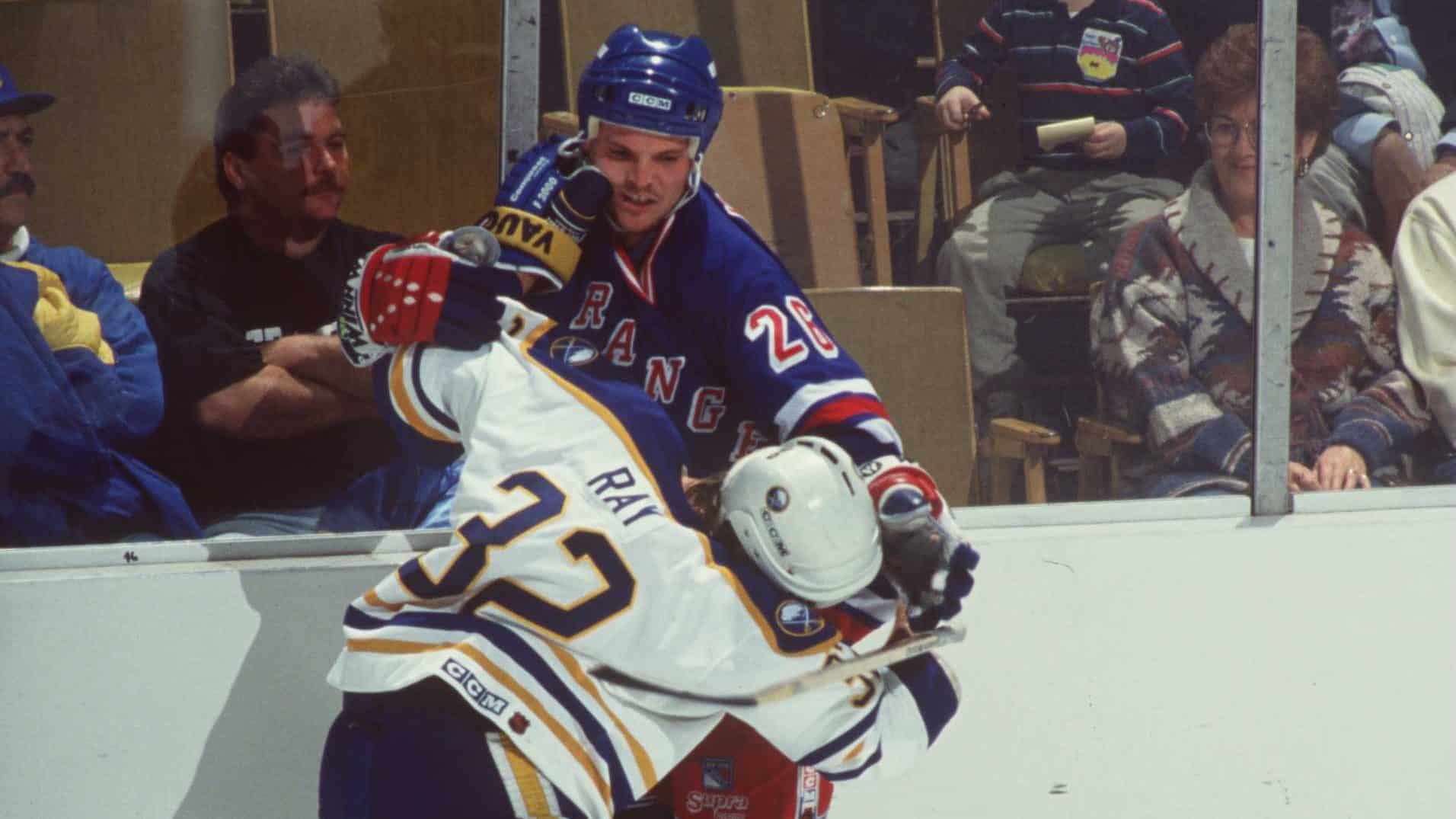 Joe Kocur had a great National Hockey League career. He was the example of what an enforcer should be on the ice. He protected his players, took a lot of penalty minutes and knew when to throw the big hit, clean or not, to get the blood boiling.
Kocur played with the New York Rangers for six seasons, never playing in more than 65 games in any one of those years with the exception of 1993-94. Yet he was still able to record 537 penalty minutes in 278 games for the Blueshirts.
Kocur was indeed the fighter in the years he played in the NHL. Joe would go out of his way to lay a hit on an opponent or to drop the gloves at any time. Kocur fit the role of enforcer on the team that eventually rounded itself into a Stanley Cup Winner.
Interestingly, Kocur did hold a different reputation than other players in his category. Most enforcers would fight the other team's enforcers, but Kocur didn't really settle for that. If any player ticked him off, scorer or fighter, Joe would go at him regardless of the code within the game.
Sean Avery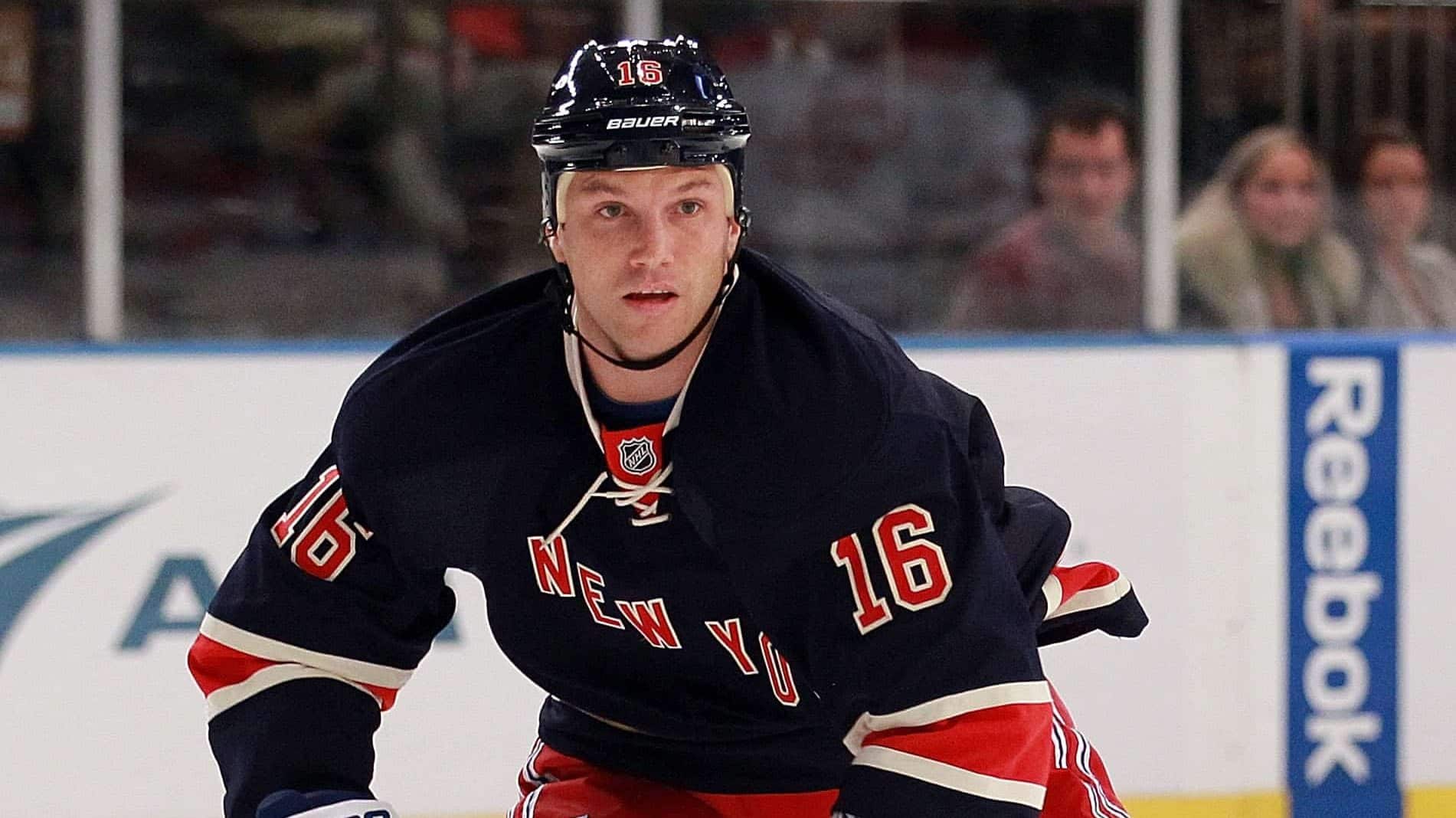 He may only have been 5-foot-10, 185 pounds, but Sean Avery was very visible on the ice.
Avery played six seasons in New York, 264 games with 601 penalty minutes, but was also able to point some points on the scoreboard. He managed 43 goals for 123 points in that period, but Avery was the instigator. He was the player fans hated most, the player who knew how to push all the right buttons to get the opposing team to take a bad penalty. Whether it was a stick to the back if the leg on a whistle, a little face rub in a scrum, Avery was there to get all he could out of a play.
It is most known as the Sean Avery rule.
During the 2008 Eastern Conference Quarterfinals, Avery's Rangers had a five-on-three power play against the New Jersey Devils. When the power play began, Avery made his way to the front of the Devils' net and near New Jersey's netminder Martin Brodeur.
The Rangers tough man faced Brodeur, waving his arms and stick in an attempt to distract the Devils' goalie. This scene drew the ire of the Devils on the ice as well as referee Don Van Massenhoven who threatened to dish Avery a penalty. The day after the incident, the NHL created a new rule, stating that distracting the goalie in such a manner would result in a minor penalty for unsportsmanlike conduct.