8) 1/9/10: Ocho Stinko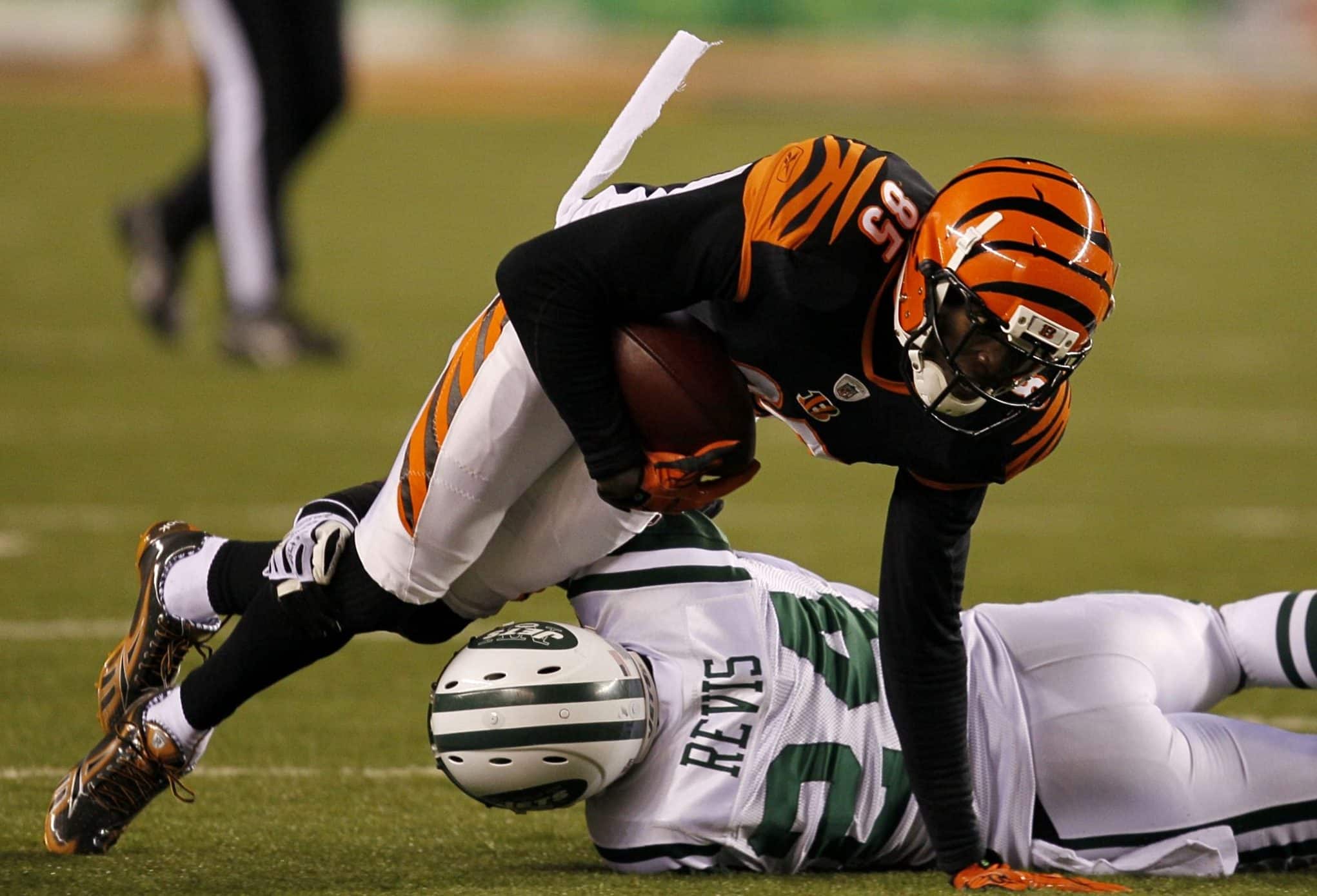 Few could successfully silence Chad Johnson off the field, much less silence him on it. Revis accomplished both in his first postseason experience.
Revis helped send Giants Stadium out on a winning note, taking part in the Jets' 37-0 victory over the AFC North champion Bengals (their second shutout victory of the season) that clinched an improbable playoff berth.
Johnson, then known as Chad Ochocinco, was used somewhat sparingly in the regular season finale (the Bengals' playoff seed was secure). He had no receptions when he did partake. He was set to fully partake in the instant rematch six nights later, this one with much higher stakes at Paul Brown Stadium.
On Wild Card Weekend, Revis limited Ochocinco to only 28 yards on a pair of receptions, and also picked up his first postseason pick, one that served as the turning point in a 24-14 Jets victory.
7) 1/1/17: Kill Bills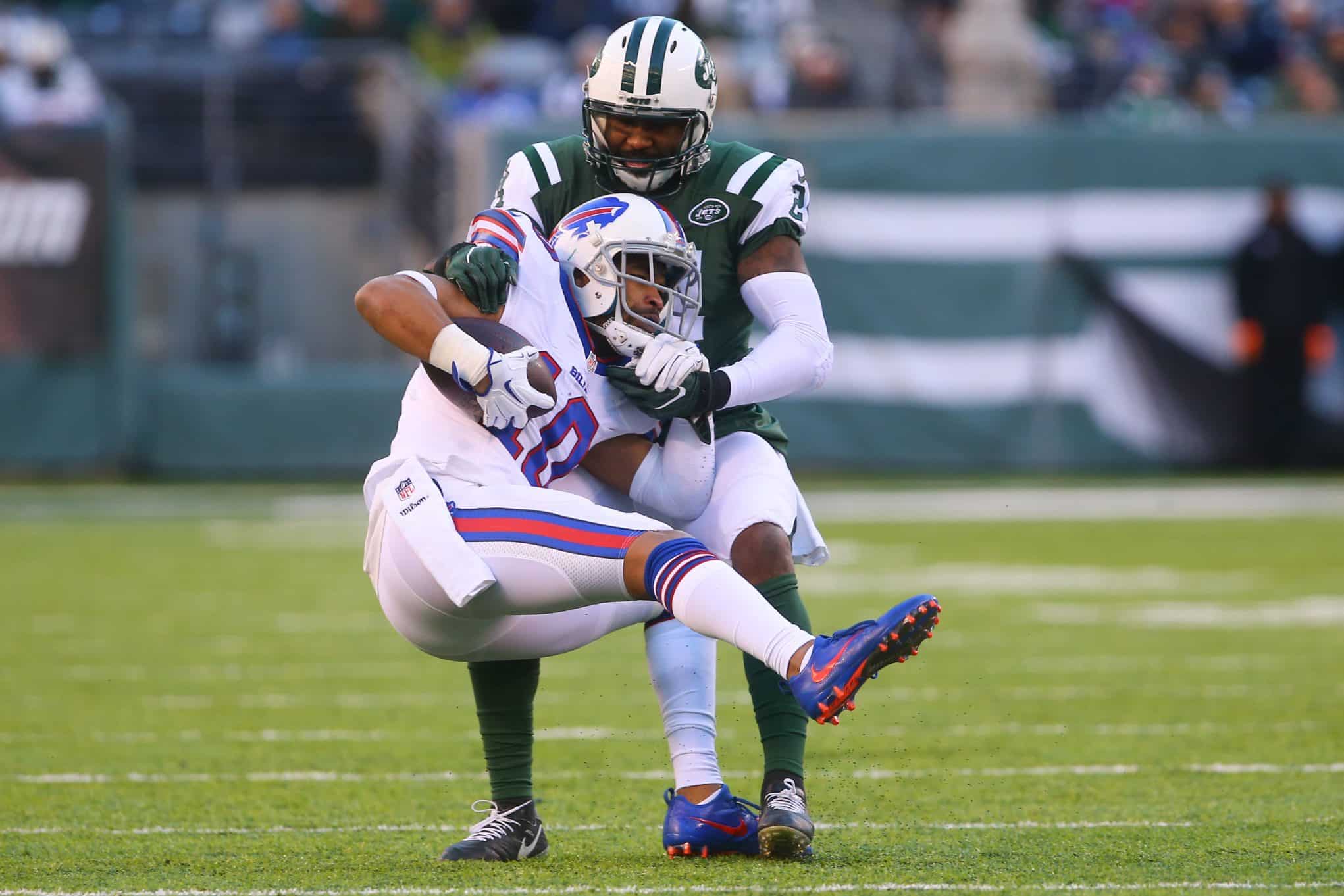 Revis' last stand with the Jets was a meaningless Week 17 showdown against the Buffalo Bills, but he gave the freezing green faithful one more memory.
With time dwindling down in another lost season, Revis intercepted a Cardale Jones pass and returned it 51 yards to set up a Nick Folk field goal. Surprisingly, it was his first interception of the season.
What became the last interception of Revis' Jets career was slightly overshadowed by one of the goofiest touchdowns in NFL history, but it still served as a fitting end to the New York tenure of a name sure to be immortalized in MetLife Stadium's green Ring of Honor.