The roster composition of the New York Mets was supposed to showcase home runs at the plate while limiting them on the mound. That hasn't exactly happened in 2018. 
Anyone who watches Major League Baseball these days can find out quickly that the game mostly revolves around one thing: home runs.
With that in mind, Sandy Alderson and the front office had a specific plan when it came to constructing the New York Mets' roster. On offense, they wanted to find hitters that could slug long balls at a high clip while also sporting an above-average on-base percentage. On the mound, the hope was to build a dominant pitching staff led by a rotation full of young stud hurlers.
While there has been some success over the years — they did reach the postseason two years in a row and were crowned National League champions once, ya know — it hasn't been working recently.
The Lack of Homers
New York's 2017 season wasn't anything worth writing home about, but one area of the game where they excelled was hitting dingers. Their collective 224 bombs as a team was tied for the seventh-highest mark in baseball, including tied for first in the NL with the Milwaukee Brewers.
That momentum hasn't carried over into 2018, though. With just over half the season finished, they've hit just 90 homers, which ranks among the bottom third of baseball. One doesn't have to look far to find who the biggest culprits are for this general dip in production.
Jay Bruce (29), Michael Conforto (27), and Curtis Granderson (19) were the Mets' three best power hitters. And although Yoenis Cespedes only hit 17 due to recurring injury issues, he enjoyed consecutive seasons of 30-plus homers from 2015-16. These four players combined to hit just over 41.0 percent of the team's dingers last season.
Grandy is obviously no longer around, but Bruce, Conforto, and Cespedes — what was viewed as a solid middle of the order prior to the season — have combined to hit just 23 dingers, 23.3 percent of New York's total. It'd be interesting to see where the club would be without Asdrubal Cabrera and Brandon Nimmo, who have both already surpassed their respective homer total from last year.
Now, it's not like a team only needs home runs to be successful — they're a big part of the game, but not that big. After all, the Chicago Cubs are nearly neck-and-neck with New York in dingers so far this season (94). The difference is that manager Mickey Callaway's offense is basically anemic when balls aren't flying out of the yard.
Let's keep the comparison with the 51-36 club going for some perspective — manager Joe Maddon's team has slashed .268/.347/.429 so far this season, which has led to a 107 wRC+ that's among the top five in baseball. As for the Mets, they're slashing .209/.309/.381, which has led to a 90 wRC+, which we've already established is on track to be pretty bad.
The Cubs have also posted a .254 batting average with runners in scoring position, while the Mets' .224 mark is only better than the Kansas City Royals and Baltimore Orioles.
Giving Up Too Many Homers
As it turns out, New York's pitching staff has had an issue with homers since last year. They gave up nearly as many dingers as the offense hit (220), with their 1.38 homers allowed per nine innings (HR/9) rate being among the 10 worst in baseball.
This season's group has performed better in terms of ERA thus far (4.34 in '18, 5.01 in '17), but the 1.31 HR/9 is still a problem. On a cumulative basis, their 113 homers allowed is right on track to be in the neighborhood of the 2017 total. However, the problem appears to be more centralized this time around.
Mets starters have produced a 3.98 ERA while surrendering 61 homers through Sunday's action. That puts them right in line with the New York Yankees' rotation (63 homers allowed). A big pain point — which would just be shocking news for fans to hear — has been the bullpen.
Heading into Monday's doubleheader against the Philadelphia Phillies, the bullpen's 4.87 ERA is among the worst in baseball, and they're tied with the Los Angeles Angels for giving up the most dingers late in games (52).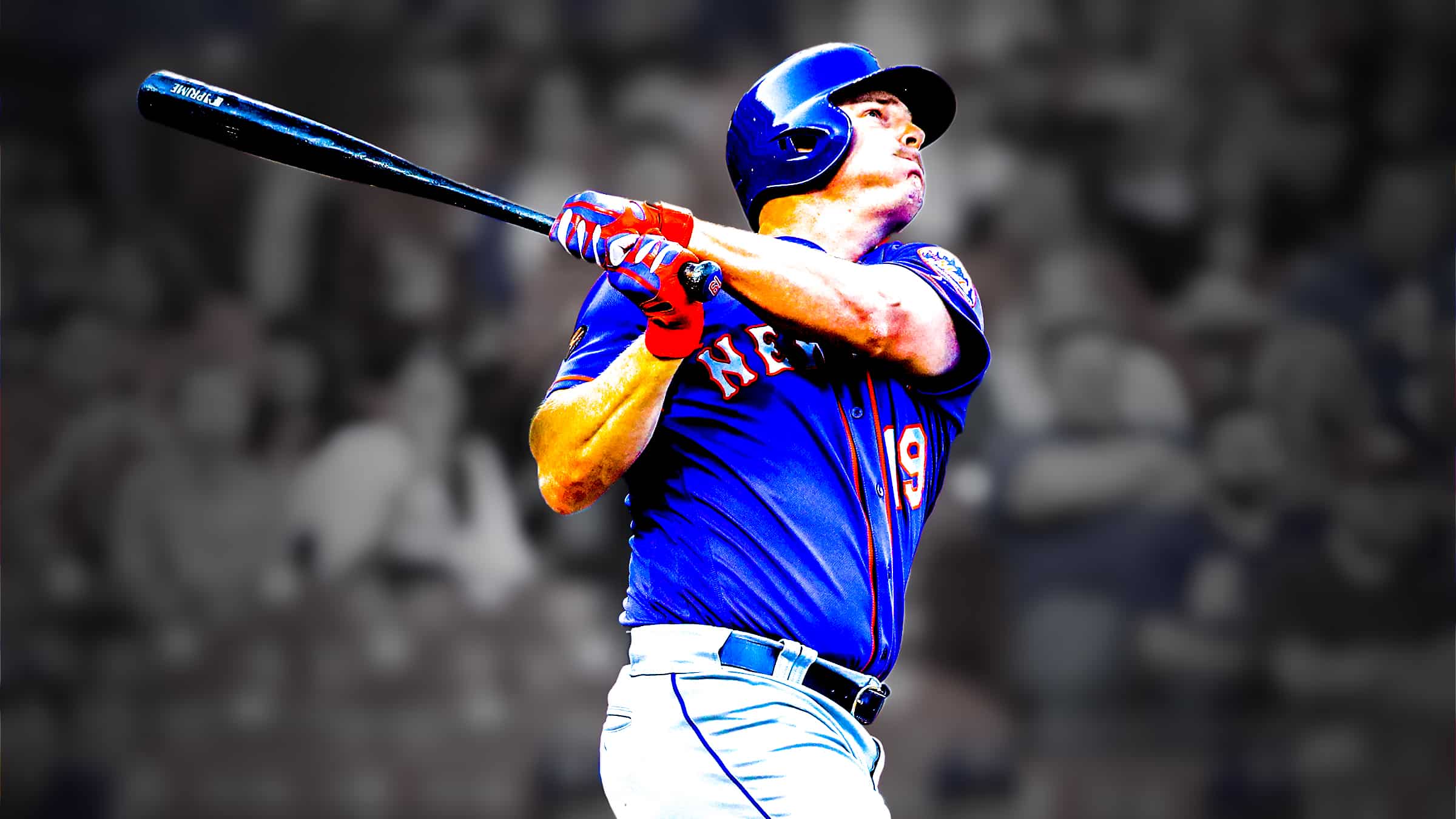 New York's group of relievers is towards the back of the league in hard-hit rate (34.5 percent), but they also give the opposition plenty of opportunities to swat taters with the league's second-highest fly-ball rate (41.4 percent).
What Does This Mean?
As much as baseball revolves around home runs nowadays, these issues are certainly not the be-all, end-all. The bullpen needs to be better, but there have been plenty of games where a solid performance from the entire pitching staff has been wasted because of a lack of offense.
Part of the blame can be put on Callaway because he's making the move. However, only so much can be put on his shoulders because of the roster he was given. This club was built to pitch well and score a bunch of runs via homers. A lack of ability to do anything else has been part of their undoing over the last couple months.
Suddenly, the Mets' rumored hopes of getting younger and more athletic by being sellers at the trade deadline make even more sense. It would help this team on offense greatly, as they've lacked any true speed on a consistent basis.
Hitting a lot of homers while also limiting them on the mound seems like a simple enough strategy to have. The Mets just need to have another route to success when the original plan isn't working.