Bobby Valentine thinks the New York Mets should move Jacob deGrom while his value is high, but that mindset doesn't work in the modern MLB.
The idea that the New York Mets should trade Jacob deGrom has been very popular in the media recently as the team quickly falls out of contention. Even though members of the front office have said a deGrom trade is unlikely, there has still been a significant amount of talk about the idea in the press.
Christian Red at the New York Daily News asked former manager Bobby Valentine about the deGrom situation and he fell into the old-school mentality. He supports the notion and said, "I think they should trade deGrom." He pointed to the value that deGrom would bring back, citing, "He'll never have higher value over 30."
While Valentine is right about the fact that deGrom's value is as high right now as it will be, he is overestimating what deGrom's current value is. deGrom is very important to the Mets and the team would need to get a sure-fire superstar (such as Gleyber Torres or Ronald Acuna Jr.) for a trade to make sense.
The nature of today's MLB is that teams are unwilling to trade their top prospects unless they're truly desperate to win a championship in that given year (picture the Washington Nationals feeling pressure knowing that Bryce Harper is probably gone this winter).
Teams understand that once a player hits arbitration and free agency, it becomes exponentially more difficult to keep that player on the roster. Salaries are expanding every year and teams are realizing that building around youth is more effective than trying to pay aging veterans.
This idea is even more drastic for starting pitching. The role of the starting pitcher is quickly evolving from a guy who is relied on to go into the seventh or eighth inning to a guy who goes five, six innings at most.
For example, in 2017 the average innings pitched per start was 5.5. In 2012 (Valentine's final year as an MLB manager), it was 5.9. in 2000, his final year as a playoff manager, it was also 5.9 innings.
In Valentine's final year as a manager, you could rely on a starter to get two-thirds of your team's outs on any given day. Today, that number is more like three-fifths (it's actually roughly 61 percent). While that doesn't seem like a significant difference, over the course of a 162 game season, it's a significant number of outs that starting pitchers no longer snag for their respective teams.
Additionally, starters put more tax on their arms than relief pitchers, even with the decrease in innings per start. Last season, Yusmeiro Petit of the Oakland A's led all players with fewer than 10 starts (he made only one) in innings pitched. He was tied for 145th in innings pitched amongst MLB players.
Those innings, combined with the increases in velocity, and the motions used by pitchers today (all upper body, almost nobody pushes with their legs) has resulted in an increase in injuries amongst pitchers, specifically starting pitchers.
General managers are aware of the injury risk, as well as the changing roles in the game, and are unwilling to trade a top tier prospect for a player whose role is diminishing.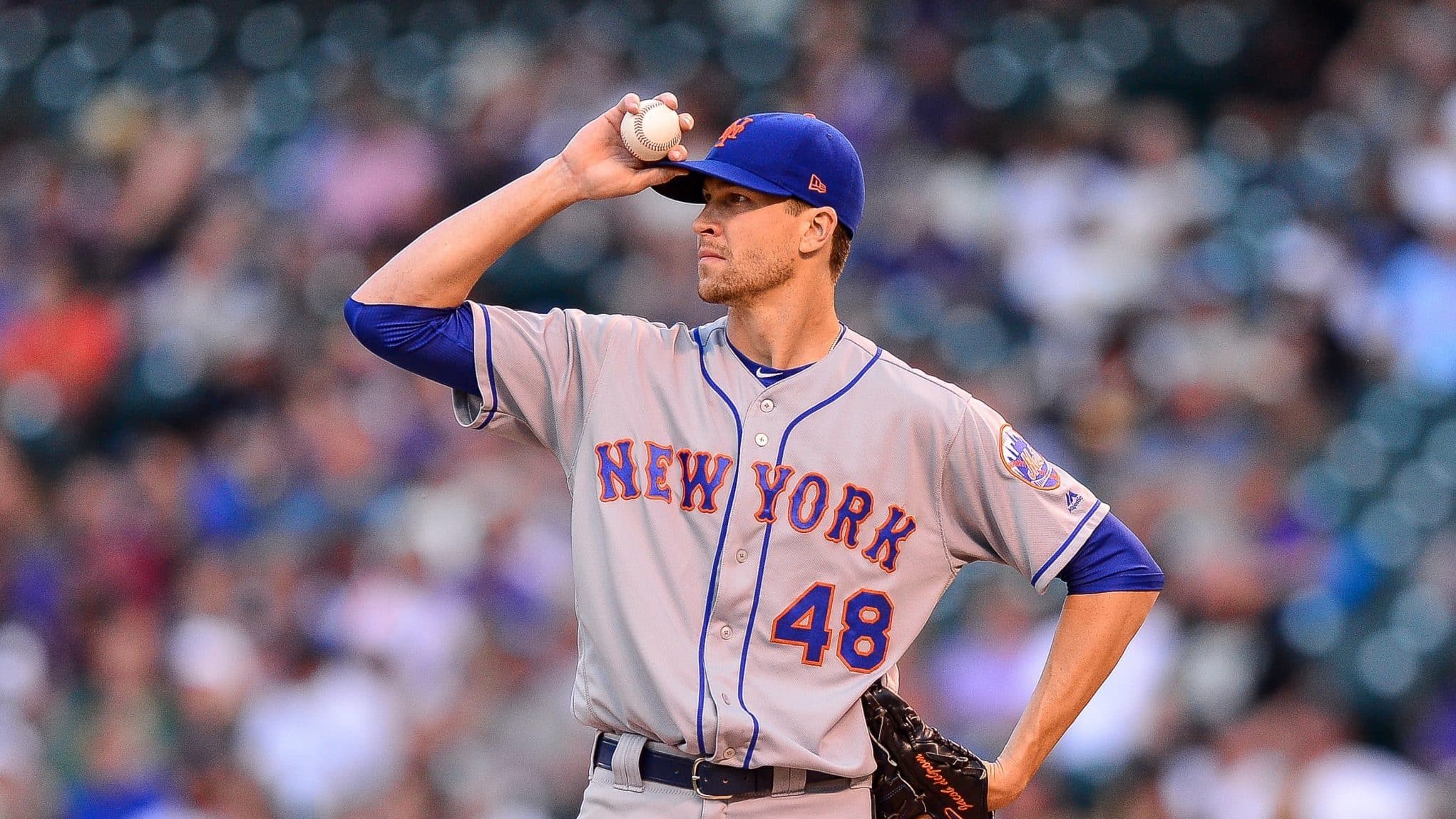 For example, when the Detroit Tigers traded Justin Verlander, the best prospect they got back was a Franklin Perez, who is a 55 (above average) on the 20-80 scale according to MLB.com.
Circumstances are slightly different, but Verlander was a marquis name and landed a package led by a player who projects as a middle of the rotation starter. While deGrom would fetch more than Verlander, it's unlikely he would get the type of superstar player that the Mets would want in a trade. (Brian Cashman has already said Torres is going nowhere).
At this point, no matter when the Mets trade deGrom, they'll receive below market value in return. That's the nature of employing a player who is north of 30-years-old in today's game. While I firmly believe it's still possible to build around starting pitching, it's risky due to injury concerns.
Teams prefer to keep their own prospects today, but are unlikely to take the risk of doing so when they have a young surefire superstar in their pipeline who is close to ready. The general consensus for all teams is to build around that player rather than acquire the high-priced vets whose shelf-life is limited.
Bobby Valentine's opinion that deGrom will fetch the most he ever will in a trade is true. However, it's still unlikely he'd garner enough to make a trade worthwhile. Thus, the New York Mets need to find a way to build around Jacob deGrom.