One of the hot names in the air surrounding the New York Rangers is Milan Lucic. What a terrible idea it remains to even ponder.
With the NHL Draft upcoming at the end of the week, the New York Rangers are in a full-court press to snag the best players possible. Naturally, this leads to many a rumor. One such rumor includes Milan Lucic—a rumor that should be stomped in its tracks immediately.
Lucic's biggest asset nowadays his size and strength. The man is a giant ox, able to force his way in the corners to dig out pucks, is hard to move from in front of the net and is a formidable open ice hitter.
So what is the problem, you may ask? Aren't the Rangers looking for an enforcer type of player to protect the likes of Lias Andersson and Filip Chytil?
Yes, but Lucic is not the player for the job and there are several reasons why.
Lucic, 30, is currently entering his second season with the Edmonton Oilers, his first season, 2016-17, he put forth a great season, scoring 23 goals with 50 points in 82 games. Last season for Edmonton, he had a substantial drop in production, recording 10 goals, 24 assists for 34 points. On the power play, he recorded only three goals as opposed to the 12 power play goals he scored in the 2016 season.
Another eye-popping stat was his penalty minutes. In 2016, he tallied 30 penalty minutes whereas in 2017 he recorded 80 penalty minutes. Granted, he is an aggressive player, but could his increase in minutes be a result of his age? Maybe a slowdown in speed resulting in lazy penalties? Lucic turned 30-years-old on June 7 and though not old in the average person in hockey time this age is a factor.
This wouldn't be the first time the Rangers would snag an older player in the league with an overpaid deal—which leads us to the heart of the issue.
Lucic signed a massive seven-year contract with the Oilers in July 2016 via free agency. The deal is worth $42,000,000 with a salary cap hit of $6,000,000. His contract expires at the end of the 2022-23 year and includes a full no-trade clause until the end of the 2020-21 season.
Does this contract look familiar to some other Ranger contracts that already are bad for New York? Maybe a player such as Henrik Lundqvist or defenseman Marc Staal, both of whom are incredibly overpaid.
The Lucic rumors are even more absurd because he would have to waive his no-move clause in order for the Rangers to even consider making a deal with the Oilers.
The Rangers are attempting to become younger, faster and stronger as they build a team for the playoffs. Lucic only has one of those three things to offer the Rangers. The Blueshirts would have to offer the Oiler someone comparable in salary in order for them to maintain their $24,950,00 of free cap space they currently have. Marc Staal would be a player the Oilers might want to get on their blueline as his salary cap is $5,700,000, but he too has a no-move clause in his contract and would have to agree to any trade.
Lucic is on the back end of his career and carries a pretty large contract that he would bring to Broadway. This rumor, in a nutshell, is ridiculous. Why deal for a player who'll be in the conversation of a buyout himself in two short years?
The Rangers need to focus on the now and not on how good player once was. Do they really need to deal for a $6 million enforcer? I think not.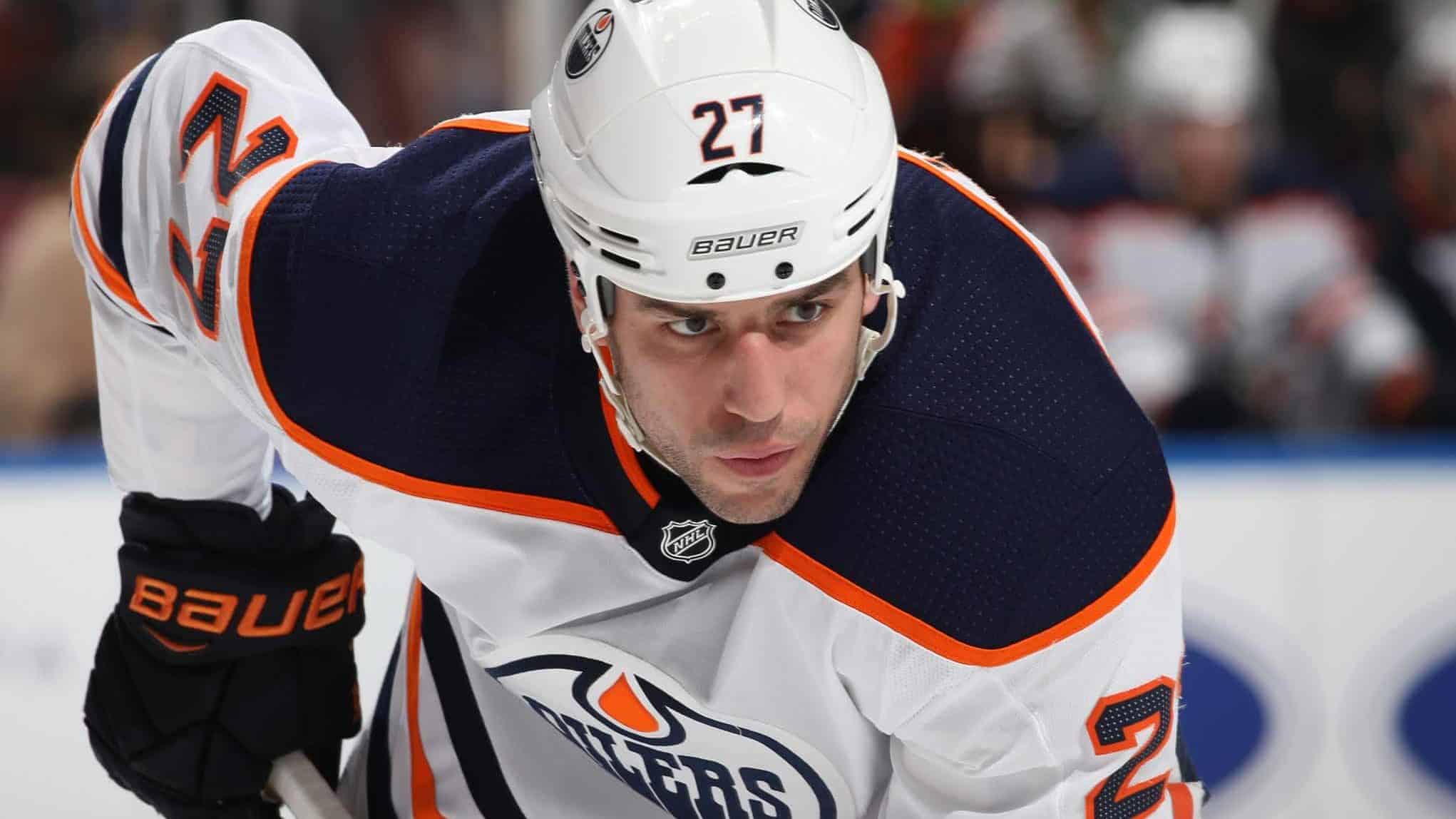 Now is the time to focus on players who can are at the beginning of their careers, players who can be obtained in the draft, free agency or via trade that is young playmakers. Now is not the time to make a move out of desperation. The Rangers have gone this route many times in the past without any success.
It's a new beginning at Madison Square Garden. A new head coach, fresh ideas from GM Jeff Gorton and fans who seem to be willing to accept a process where the team is moving away from the errors of the past.
Milan Lucic doesn't push the long-term vision forward. Why worry about what he can do now while overall identity is still playing out?
If Connor McDavid was unable to help Lucic fit in in Edmonton, why should we think he can fit in with the Rangers?
Follow Frank on TWITTER