With the Subway Series beginning tonight, the New York Mets will get to see what success that a true rebuild could possibly bring.
The New York Mets head into this weekend's Subway Series against the New York Yankees having lost six straight games and their season is going downhill after an 11- 1 start. With the Mets being 7.5 games behind the Washington Nationals in the NL East and out of a playoff spot, the talk of rebuilding and selling at the trade deadline will get louder and louder with every loss.
In an article with Bob Nightengale from USA Today from earlier this week, Mets general manager Sandy Alderson talked about how a true rebuild might not happen and he talked about how the rebuilds don't always work:
"I don't know why it's become so popular,'' Alderson says, "maybe it's the product of the extremist. In our culture, you're either really good or you stink. There's no reason to be caught in the middle. There's virtue at the extreme."
Alderson brings up a great point in that not all rebuilds are going to lead to a World Series title or a deep run in the postseason. With that being said, the Mets have had a ton of injuries over the last couple of seasons. At some point, the organization needs to realize that injuries can't be the sole reason that a team disappoints.
This weekend, the Mets will get their first look at how the Yankees have achieved the rebuild without having to tear the whole thing down when they see position players such as Gleyber Torres and Miguel Andujar that have been sparks for the offense on a team that is 40-18.
As we all know, the Yankees were able to land Torres by trading Aroldis Chapman to the Chicago Cubs at the July 2015 trade deadline. Since coming up to the big leagues in late April, Torres has surprised everyone with his power and has had a good approach at the plate.
Meanwhile, Andujar has been an extra-base hit machine this season. Out of his 59 hits this year, 30 of them have gone for extra bases. This includes 21 doubles, which is the third most of any player in the American League.
The Mets have tried to stay in contention with their young pitching staff, but injuries have prevented them from all being healthy at the same time. They have two players in Jacob deGrom and Noah Syndergaard that would bring a huge return back in a year where there aren't many great starting pitchers available.
It is a similar situation to where the Yankees were in 2015 when they had arguably the two best relievers on the trade market in Chapman and Andrew Miller (dealt to the Indians). The way to at least start a rebuild is to deal players that could bring a premium return.
Even if deGrom and/or Syndergaard aren't dealt, the Mets are in a better position to rebuild this year than last year when they dealt players in their walk year such as Jay Bruce, Neil Walker, and Curtis Granderson.
Two other players that could be moved in any deadline move could be closer Jeurys Familia or shortstop Asdrubal Cabrera (both free agents after this season). Yes, both players don't have much control left, but Familia would be one of the better closers available, and Cabrera is having a breakout season with his consistency at the plate.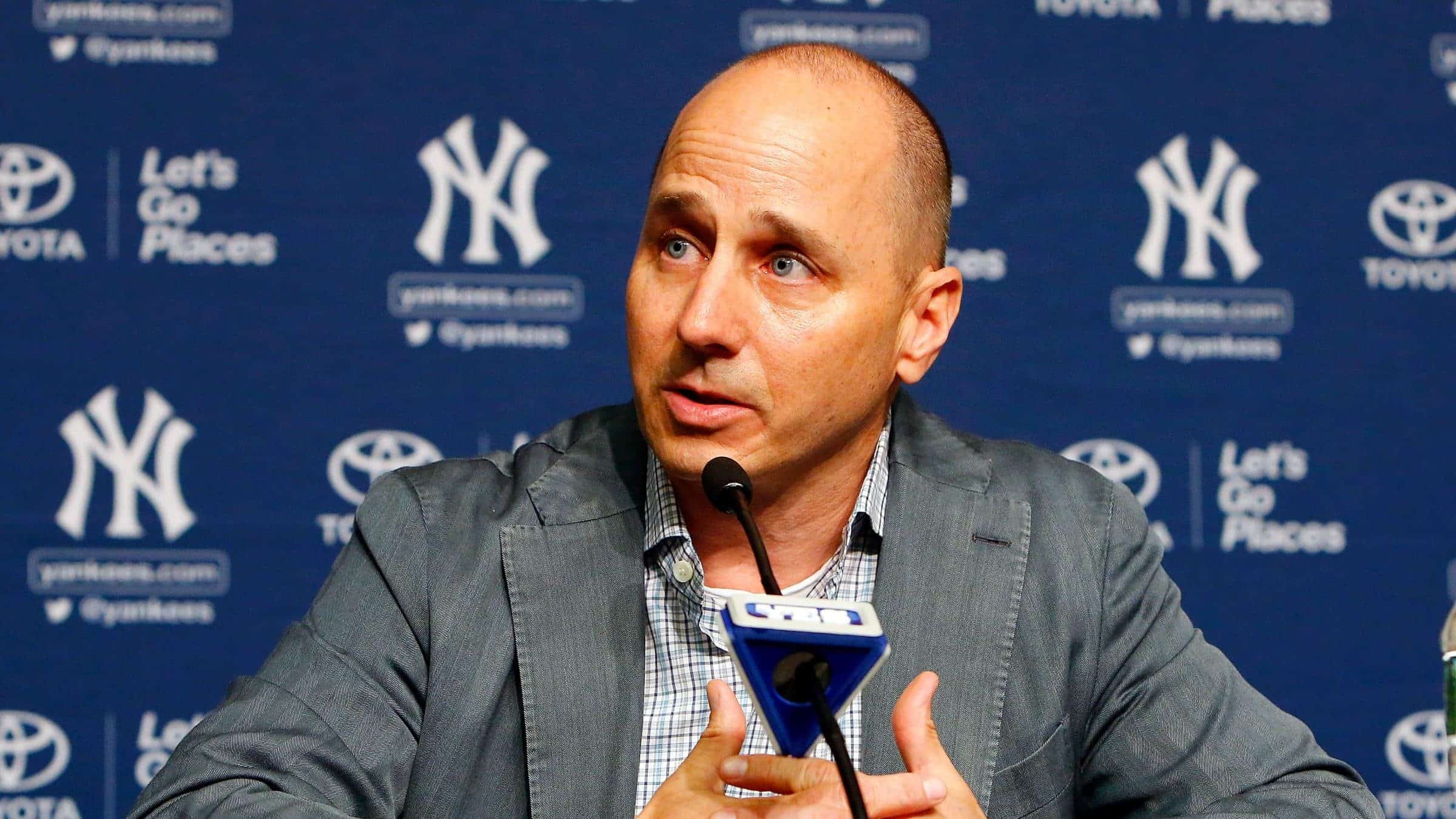 With the way the Atlanta Braves, Philadelphia Phillies, and Washington Nationals are set up, they have good young position players that can set them up for success over the next few years. The Mets need to find a way at some point to fix their farm system so that injuries can't derail a season like it did a year ago.
On the other side of the diamond, the Mets will see a team in the Yankees that have rebuilt their farm system to where it has become one of the best in baseball. The Mets don't necessarily have to deal any of their top players to the Yankees. With that being said, they have to find a team that has similar talent and that is not easy to do.
True, the Mets could find success this weekend against the Yankees when deGrom and likely Syndergaard take the mound, and that would bring bragging rights for the short term if they were to win the series.
However, at some point, the Mets need to look in the mirror and realize that while a "rebuild" can be painful, it might be necessary to bring some premier talent in and use the players they have to set themselves up for long-term success.
If the Mets aren't going to extend deGrom or Syndergaard, then the trade discussion will have to come up at some point.