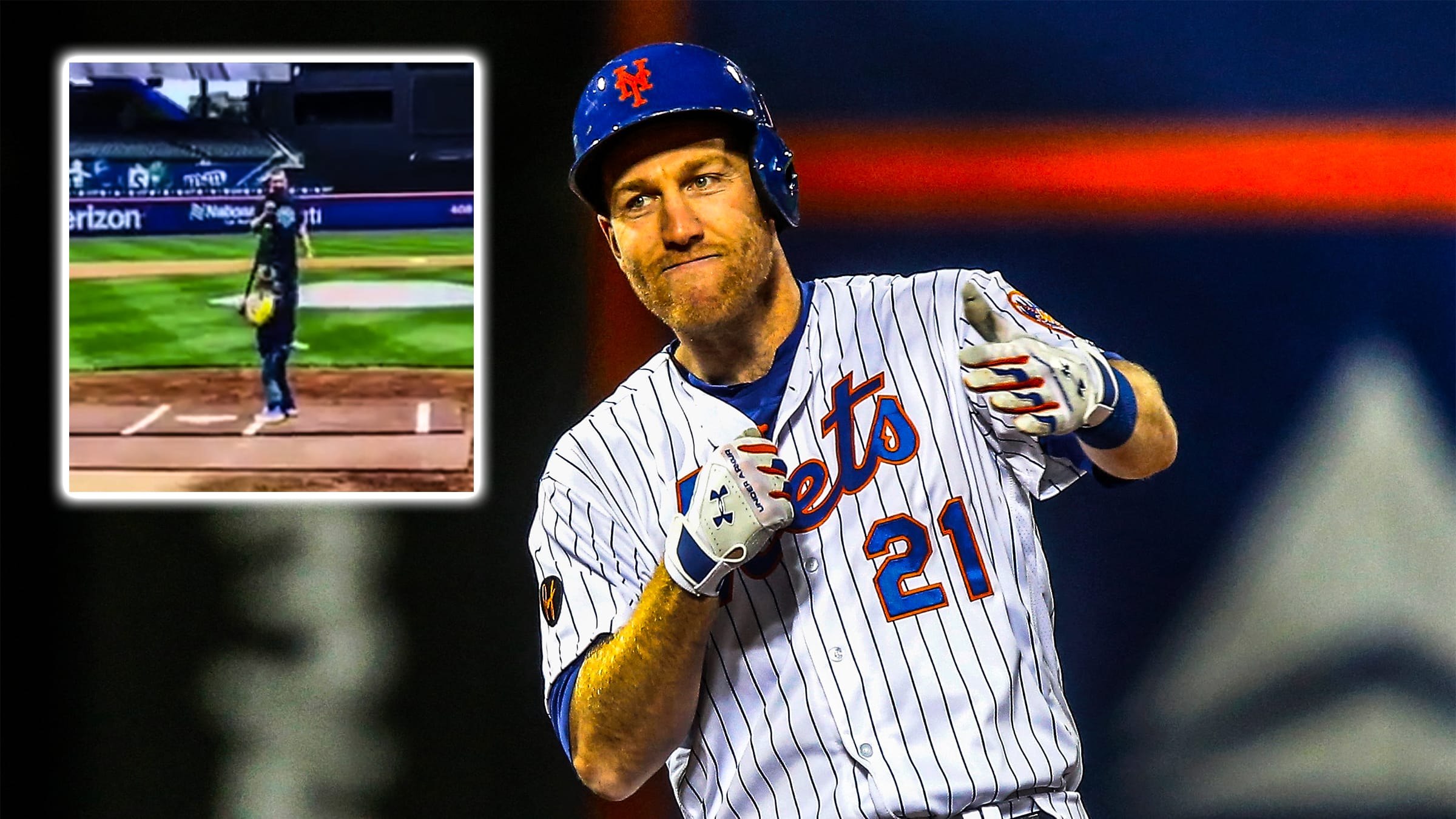 The New York Mets are still waiting for third baseman Todd Frazier to come off the disabled list. That hasn't stopped his son from showing off his skills in the batter's box, though. 
It must be nice to be the son of a current major league baseball player, don't you think? Although he's on the road a lot throughout any given season, New York Mets third baseman Todd Frazier took advantage of his time on Wednesday by bringing his son, Blake, to Citi Field.
Frazier and Blake spent some time together for a little father-son batting practice session before New York's series finale against the Miami Marlins, and he took full advantage.
While his dad is still recovering from a hamstring injury, it looks like Blake is just fine doing the heavy lifting on his own. Frazier hit it on the head with regard to what he wrote in the post, too — this was probably just a normal day of hanging out with his dad for Blake. It'll be a few years until he realizes just how cool access like this is.
The Mets would undoubtedly love to see Todd dropping his own tanks in the batter's box again in the very near future. He had gotten off to a solid start after joining the organization by signing a two-year, $17 million contract over the winter before landing on the disabled list.
Through 140 plate appearances, Frazier owns a very productive .237/.357/.412 triple slash with five home runs, 21 RBI, and 18 runs scored. He's also been hitting the ball very hard — his current 44.0 percent hard-hit rate would be a new career high if the season ended today.
It's really fun to watch Blake show off his sweet swing a send a pitch from his dad flying. This is one of those cool family moments the game of baseball is able to provide on a consistent basis during what's typically a hectic time of year. Plus, it's perfect practice for Blake's Little League contests…as if he needs it.