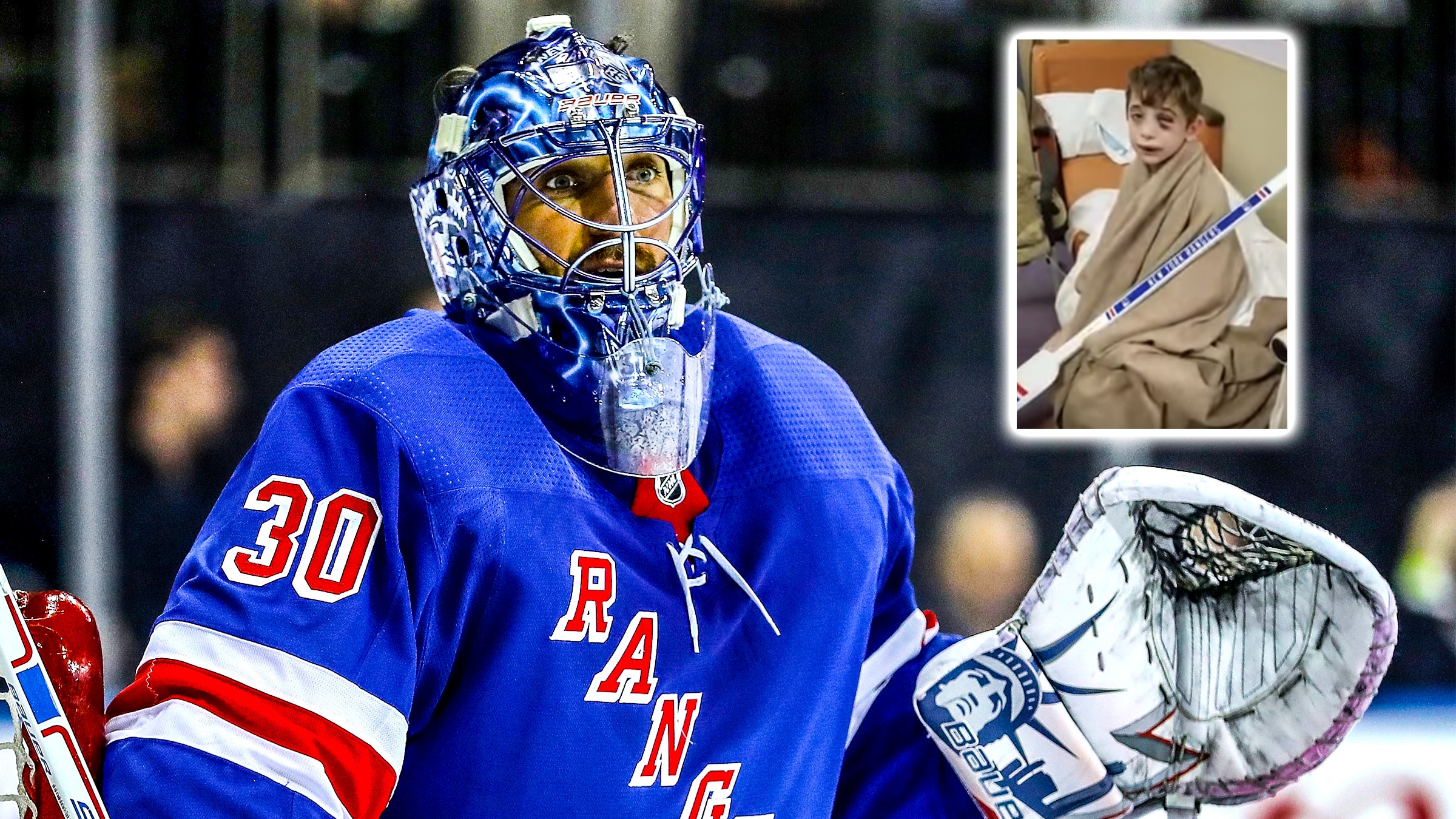 A signed stick from New York Rangers goalie Henrik Lundqvist and a card from his teammates put a smile on 11-year-old Brendan O'Callaghan face following a horrific school bus accident last Thursday.
For 11-yeard old Brendan O'Callaghan, the pain and suffering he is going through are more than any 11-year-old should encounter. Brendan and his classmates were involved in a horrible school bus accident last week that tragically took the life of a teacher and student.
Enter Henrik Lundqvist and his New York Rangers.
O'Callaghan is a big Henrik fan and while recovering in the hospital, was gifted a goalie stick autographed by the King himself as well as a card signed by the players on the Rangers team.
Honestly, the video is hard to watch at times as Brendan appears to be in pain. His left eye is black and he looks to be a young child still in shock over what has happened to him in the past few days. The sadness and concern his parents must be going through is something all parents comprehend in one way or another.
"That was the first time I've seen him comprehend something and put a smile on his face" since the crash, Brendan's dad, Arnie O'Callaghan, told Cecilia Levine of the Daily Voice. Brendan's dad went on to say, "I don't know if it was a smile or he was going to cry because he's been in a lot of pain," the elder O'Callaghan said. "There was a moment of joy I could see that I haven't in a couple of days, and I felt happiness."
The gift was organized by Brendan's hockey coach Kevin Moran with help from Dan Meyer.
Brendan suffered a punctured lung, broken skull and collarbone and concussion in the crash.