David Fizdale will be officially introduced as the 29th head coach of the New York Knicks on Tuesday. What's on his to-do list as he gets started?
The clock struck 5:42 p.m. ET on May 3, 2018. New York Knicks fans waited with bated breath, as Steve Mills' and Scott Perry's coaching search had reached its conclusion.
ESPN's Adrian Wojnarowski was the first to break the news: former Memphis Grizzlies head coach David Fizdale was the pick.
David Fizdale has agreed to a deal to become the New York Knicks coach, league sources tell ESPN.

— Adrian Wojnarowski (@wojespn) May 3, 2018
Fizdale is the man tasked with bringing success to a Knicks franchise that has become accustomed to paying coaches, like Derek Fisher and most recently, Jeff Hornacek, not to coach.
Like any politician that finally makes it to an office, past the kissing babies stage and arduous debates, Fizdale's success will largely be judged on his ability to succeed and improve in areas where his predecessor, Hornacek, couldn't.
Fizdale will have a lot of work to do to change the fortunes of a team with one playoff series win in the last 10 years. In order to do that, he'll have to prioritize certain issues. In an effort to pick his brain, I'll leave the draft and free agency off this list and focus on some systemic issues plus some player personnel topics as well.
The defense will be at the top of his list, along with the continued development of our young prospects. And finally, the Joakim Noah situation will also need to be addressed.
"The best offense is a good defense"—Every old-school coach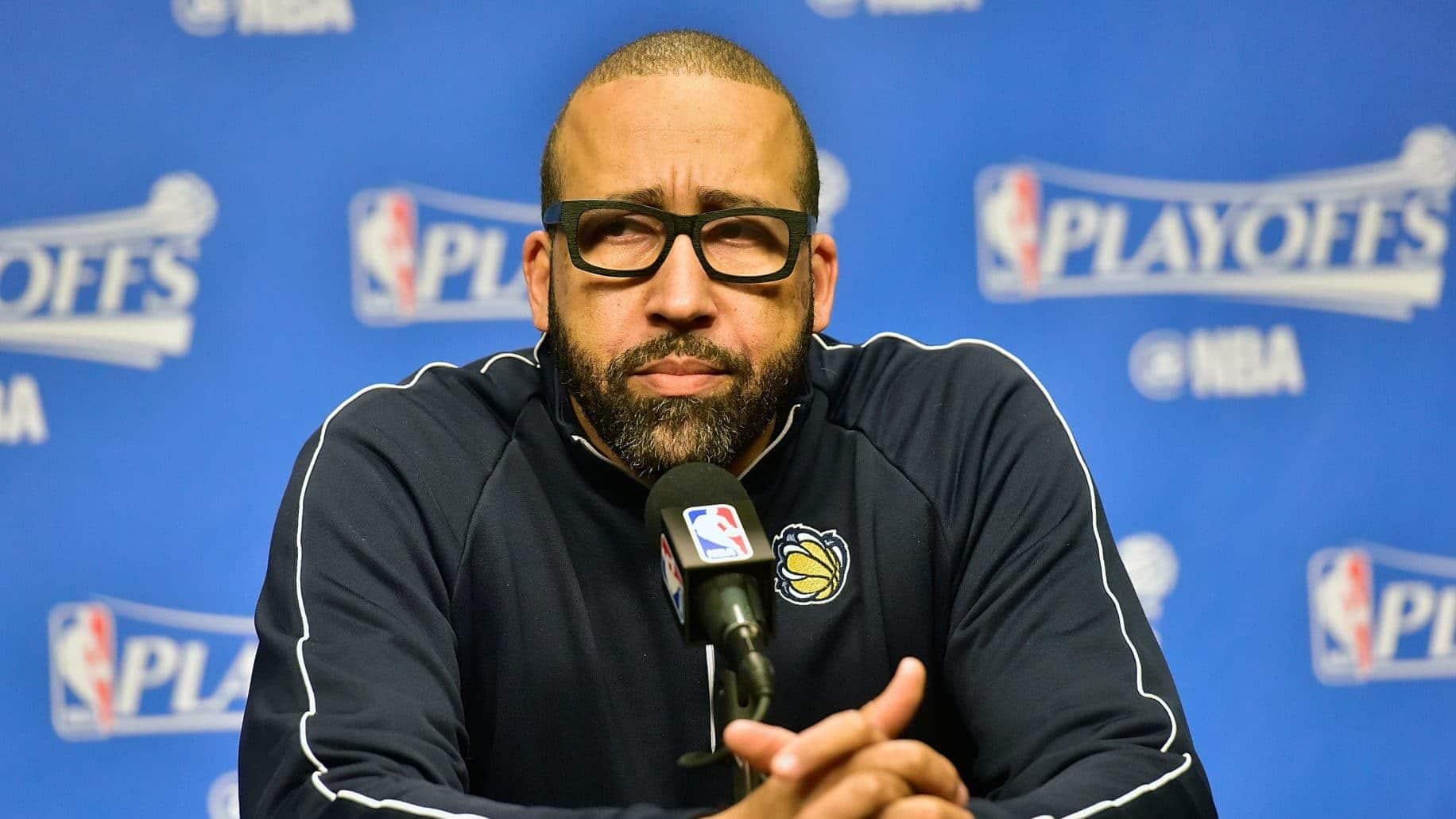 I mean yeah, no kidding. Defense is the key to sustained success in the NBA. Look no further than the elite teams in the NBA, with the exception of the Cavaliers.
The problem is that the Knicks have yet to receive this memo. In fact, the last time the Knicks were a top 10 defensive team was during the strike-shortened 2011-12 season.
Even when the Knicks were playing serviceable defense at the beginning of this season, they always struggled with defending the three-point line. Teams made 11.2 three-pointers per game against them, placing them 24th in the NBA.
The good news is that Fizdale has had a reputation as a defensive-minded coach since his days as an assistant with the Atlanta Hawks. Per NBAstats.com, the Hawks improved their defensive rating every year while he was with the team.
Fizdale also helped to produce a top 10 defensive rating during most of his eight seasons in South Beach with the Miami Heat.
When Fizdale finally got his chance at a head coaching job in Memphis, he continued to showcase his skills for teaching and improving a defense. The Grizzlies went from being ranked 19th in defensive rating to seventh in a matter of one season. If Fizdale can continue this trend in New York, he will be treated like royalty.
Rome wasn't built in a day, but it could certainly be obliterated by another dumb trade. Develop the young players.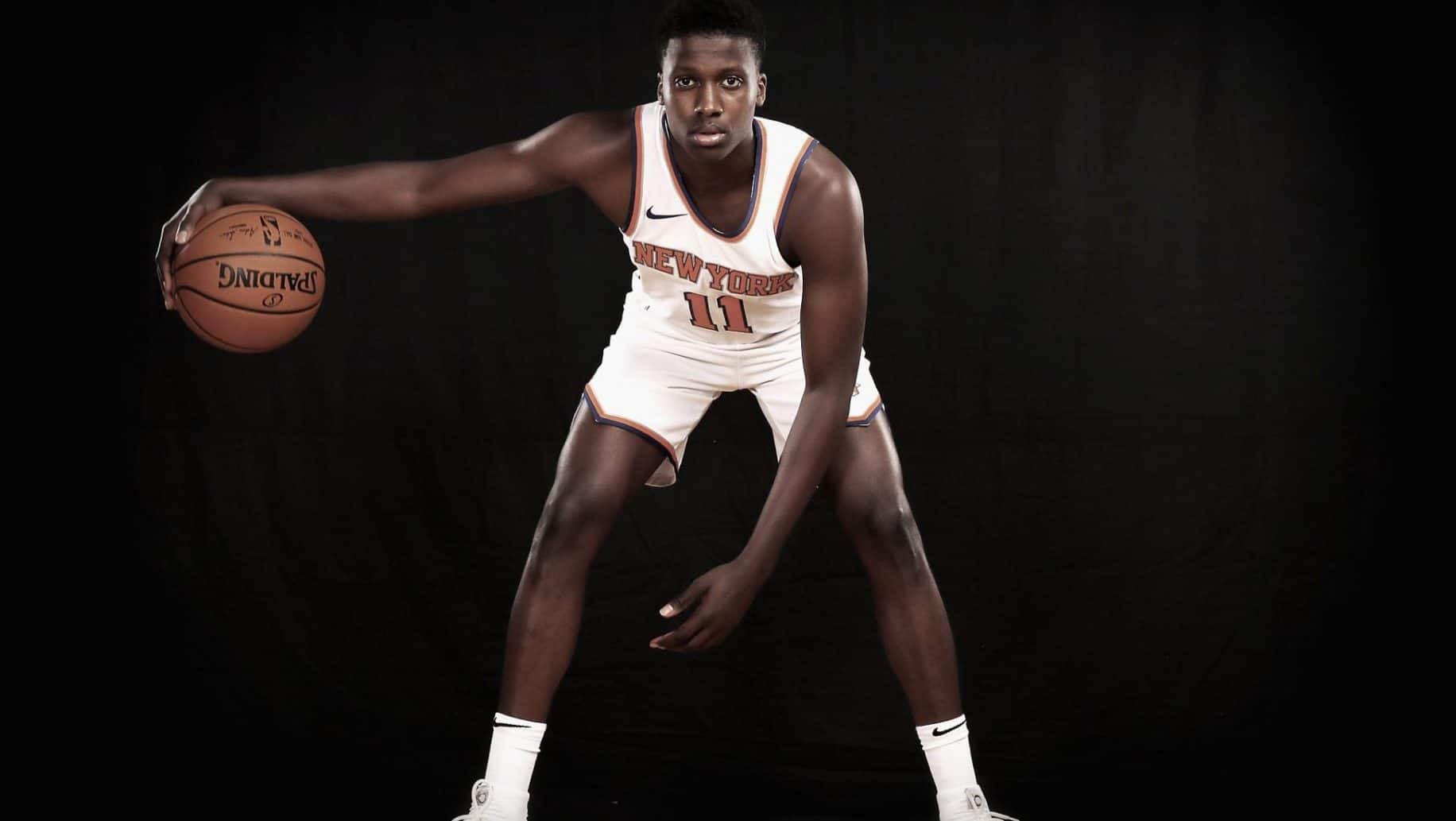 Much to the delight of most Knicks fans, the management team of Mills and Perry appear to have embraced a proper rebuild. In interviews, they have stressed that they want to continue to develop young players like Kristaps Porzingis, Tim Hardaway Jr., and Frank Ntilikina.
As the man in charge of leading the troops, Fizdale will need to show that he can help the aforementioned trio to improve their games. His time in Memphis proves that he is more than capable of accomplishing this task.
After his first full season as head coach of the Grizzlies, Fizdale made a big move to thrust JaMychal Green into the starting lineup and moved veteran Zach Randolph to the bench.
Green was a versatile long forward that could compliment Marc Gasol, and gave the team more opportunities to switch pick and rolls on defense. Green even started taking more three-point shots, up from 1.9 per game to 2.3 during the 2017-18 season.
The three ball was also an area of improvement for Gasol. Despite their fractured relationship off the court, Fizdale wanted more outside shooting from his big man. Prior to Fizdale's first year in charge, Gasol went from shooting 0.1 three-point attempts in 2015-2016 to 3.6 three-point attempts during the 2016-17 season.
Gasol also shot with great efficiency, finishing the 2016-17 season with a 38.8 three-point shooting percentage.
With the Knicks, Fizdale will also need to improve Ntilikina's shooting and Hardaway Jr.'s consistency from downtown. If he can accomplish both tasks, the Knicks will be that much closer towards becoming a consistent contender in the Eastern Conference.
Noah's really large, untradeable, makes you want to vomit arc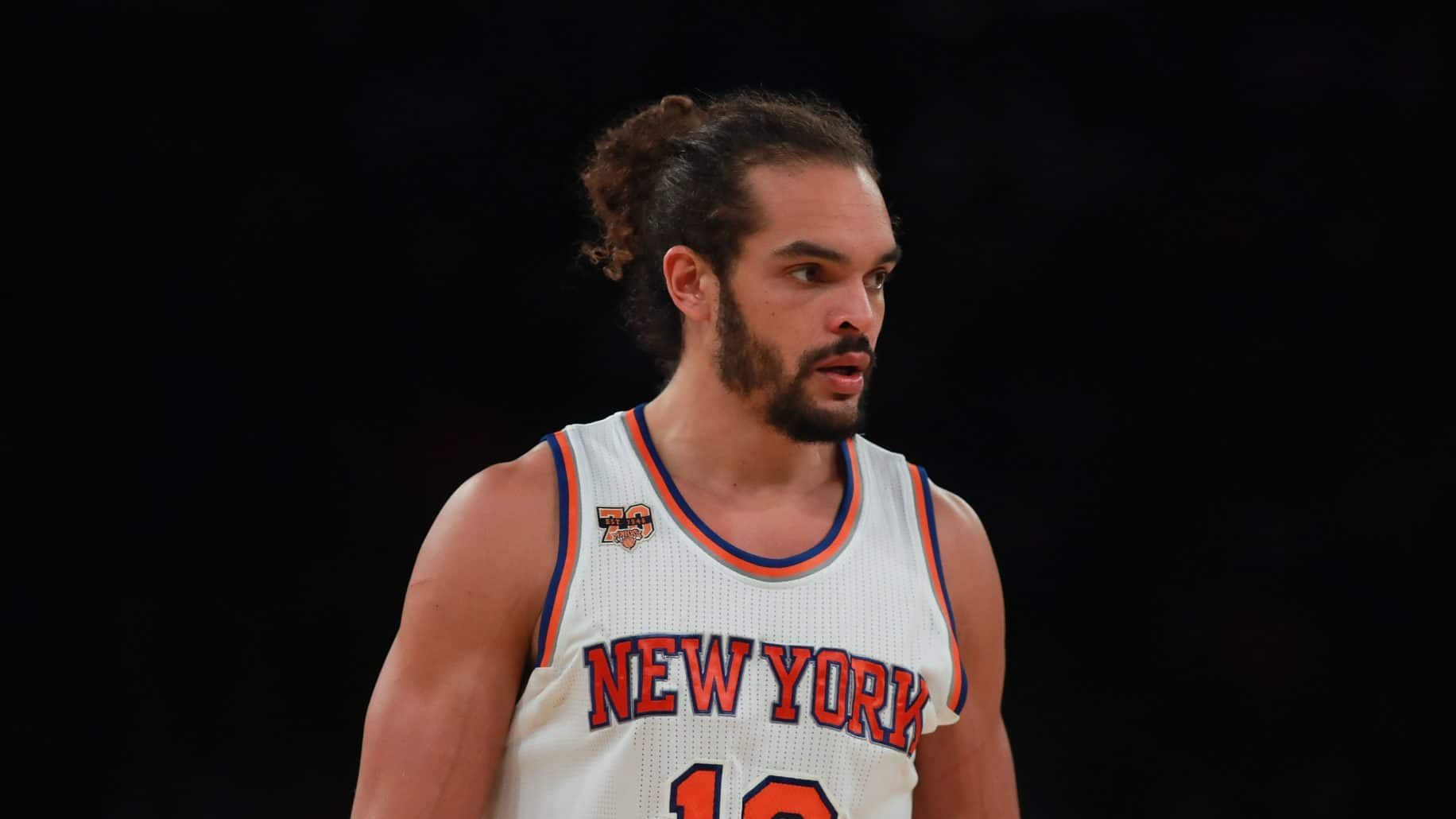 If you're like me, you've most likely seen Noah's recent social media posts, including some type of tropical excursion with a bleached blonde beard. The man has been so far away from the Knicks, both physically and mentally, its hard to know what type of shape he will be in prior to next season.
Despite this extended vacation, Noah, more than most of his teammates, needed this coaching change. I'm not in favor of using the stretch provision to end Noah's tenure with the Knicks. The Knicks need Fizdale to somehow build up his trade value.
Marc Berman of the New York Post identifies the change to the Knicks salary cap, provided that they use the stretch provision on Noah prior to September first,
On Sept. 1, Noah will be deemed to have one remaining year on his pact after the current season. Hence, on that date, if waived under the stretch provision, the $19.2 million left would be stretched over three years — counting against the cap in the summers of 2019, 2020 and 2021.
The Knicks would have more money to offer prospective free-agents in the summers of 2019 and 2020, but his salary would count against the cap until 2022.
The best option is to somehow find a role for Noah on this team. If Fizdale can somehow get Z-Bo to buy into a bench role, I'm sure he can mend the relationship between Noah and the Knicks.
Ideally, if we can build Noah's trade value and get anything resembling a healthy basketball player in return for him, most would consider that a huge win.
Tuesday, Knicks fans will get their first look at our new coach and his vision for the future of the franchise. If he addresses these key issues in his first few seasons, the Garden may return to Eden sooner than you think.