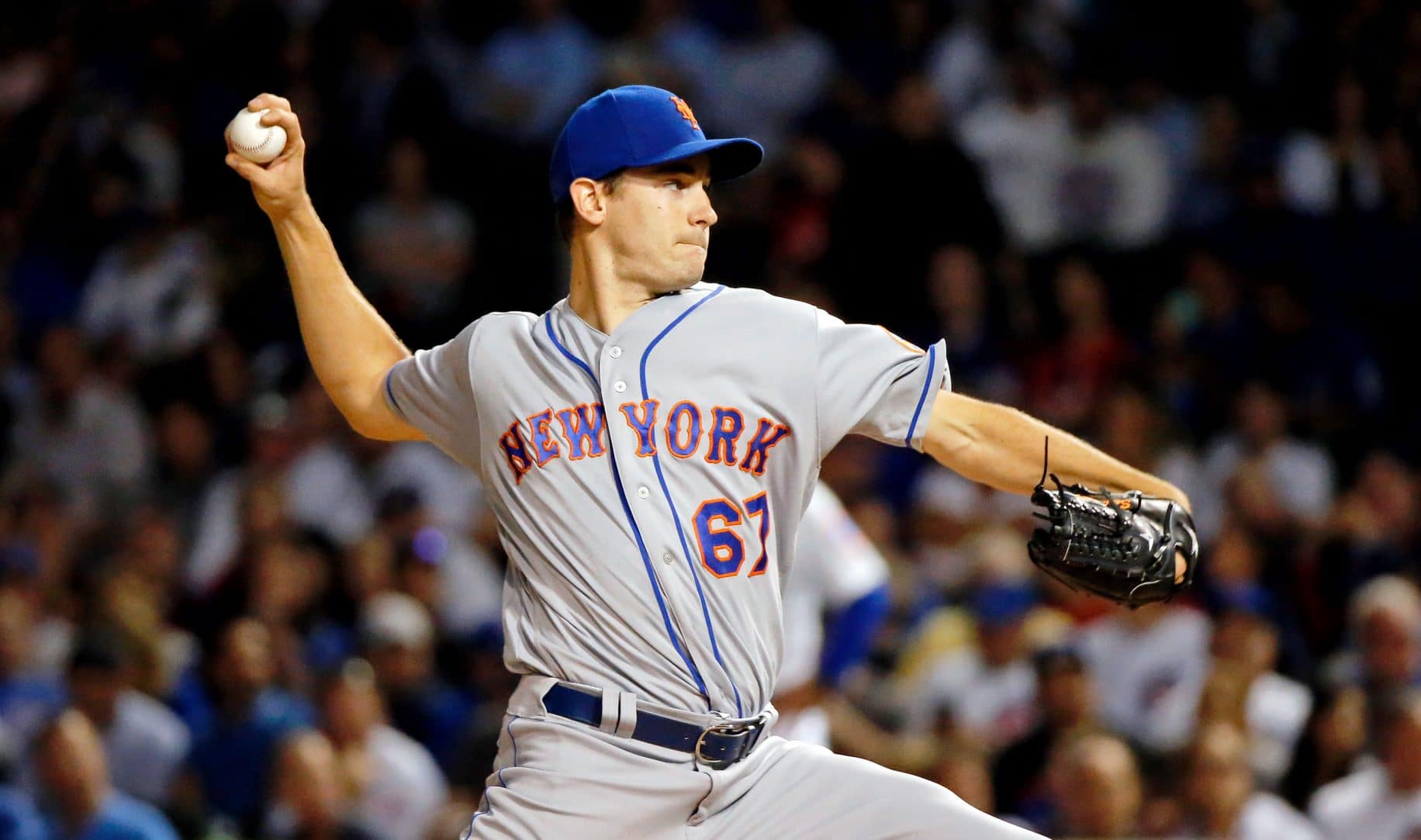 Biggest Surprises: Seth Lugo and Robert Gsellman
While the Mets could use one of these two pitchers in the starting rotation right now, there is no reason why Callaway should pull Seth Lugo and Robert Gsellman out of the bullpen. With Anthony Swarzak on the disabled list (oblique injury), both of these pitchers have had to be used in high-leverage situations and they have flourished in those roles.
If you take out Lugo's outing in long relief against the Padres on Saturday (three runs in 2.1 innings), he gave up a total of three runs in the eight prior appearances. He has 13 strikeouts on the season and five of those did come against San Diego. During his brief stint in the bullpen, Lugo has used his curveball 27.2 percent of the time. When that pitch is working, it is tough for opposing hitters to figure out.
As for Gsellman, he has given up three runs in 15 innings the entire season and he has 19 strikeouts to six walks. His 1.80 ERA is tied for the lowest of any pitcher on the team and he has yet to give up an extra-base hit the entire year. The average velocity on his fastball is up from 92.7 miles-per-hour last year to 93.5 mph this year and he has upped the use of his slider by five percent (15.5 to 20.5).
Jeurys Familia has been used 15 times, but he is 9-for-12 in saves and has been steady in the ninth inning. With that being said, both Lugo and Gsellman have had to be used more frequently because New York doesn't have that reliable eighth-inning option. While A.J. Ramos has held opponents to a .063 average, his nine walks in 15 games are more than any reliever on the team.
Until the Mets get Swarzak back, these former two starting pitchers will need to give this kind of production up out of the bullpen for the team to remain in first place the entire season.