The World Championships are set to begin on May 4, so a few New York Rangers are getting ready for action with some pre-tournament games.
On Thursday, Sweden took on the Czech Republic in the Sweden Hockey Games as part of the Euro Hockey Tour. The New York Rangers were well represented.
Mika Zibanejad and Lias Andersson faced off against Filip Chytil to kick off the three-game tour. Before the game began, the three met up.
?: @skrivsmedjan pic.twitter.com/byj2wLZaGY

— Uffe Bodin (@UffeBodin) April 26, 2018
Mika Zibanejad had a strong game against the Czech Republic as he scored a shorthanded goal for Team Sweden. Lias Andersson had an assist as he and Zibanejad were on the same line as Andersson skated on the wing.
Another look at that Mika Zibanejad shorthanded goal. He's looked amazing in this game, and I hope he drops a dope album when this tournament is over #NYR pic.twitter.com/KpZoCK4O71

— Fitz (@FitzGSN_) April 26, 2018
It was fun to watch Lias Andersson and Filip Chytil line up against each other on a faceoff. What made it even more interesting was that both players normally play at center, but lined up on the wing position during this faceoff. Fans should be looking forward to seeing these two team up again as Rangers next season.
Our two youngest sons talking shop before the start of the 3rd period #NYR pic.twitter.com/3Fa3NYUQc6

— Fitz (@FitzGSN_) April 26, 2018
Lias Andersson's primary assist on Oliver Ekman- Larsson's goal was fast with a great fake shot that opened a lane for the pass across the ice.
Another look at that Oliver Ekman-Larsson goal. Great job by that god damn bum Lias Andersson to win a battle, fake a shot to open up a seam and find the open man. Couldn't be a building block for my team #NYR pic.twitter.com/rOYpMf23dE

— Fitz (@FitzGSN_) April 26, 2018
Vladislav Namestnikov has an injured shoulder
No Vladdy for Russia. #NYR https://t.co/zetcOn24Hb

— Elite Sports NY (@EliteSportsNY) April 28, 2018
As was reported by ESNY on Friday, forward Vladislav Namestnikov has an injured shoulder and will not play for Team Sweden in the World Championships next week. Team doctors anticipate his shoulder should be healed in about three weeks.
Jimmy Vesey visits Ireland
Jimmy Vesey took some time off the ice and traveled to Dublin, Ireland with some friends. He posted some pictures on his Instagram account as he was enjoying a pint.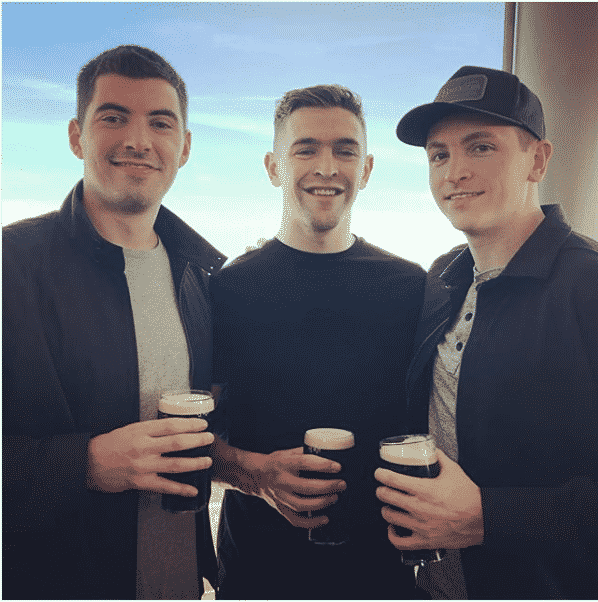 The Rangers forward needs to regroup as the team is looking for big things from him when camp opens in September.
Other Rangers News, Stories
Tom Urtz, Jr. of BlueshirtBamter.com questions the value of a Mats Zuccarello trade.
I take a look at the NHL Lottery Draft and what it means to the Rangers' rebuild.