Dez Bryant possibly forgot about Brandon Marshall when envisioning a potential future with the New York Giants. Marshall reminded Bryant of his presence via a non-welcoming Instagram story.
This town apparently isn't big enough for New York Giants receiver Brandon Marshall and a former Dallas Cowboy.
With rumors swirling around wide receiver Dez Bryant's future home, one of the Cowboys' biggest rivals, the Giants, have reportedly emerged as a premiere destination. Released by Dallas on Friday, revenge is apparently on Bryant's mind, as he expressed interest in joining up with a former NFC East foe to NFL Network's Jane Slater.
Bryant further entertained the prospect of a New York peace offering during an interview with 247Sports.com's Mike Fisher released on Monday. While Bryant went through several possible new dwellings, he was particularly high on his former metropolitan rivals.
"The Giants got a hell of a defense. They're going to pay Odell Beckham Jr.," Bryant said. "Playing with him, Sterling (Shepard), the tight end (Evan Engram), (Eli) Manning? Crazy."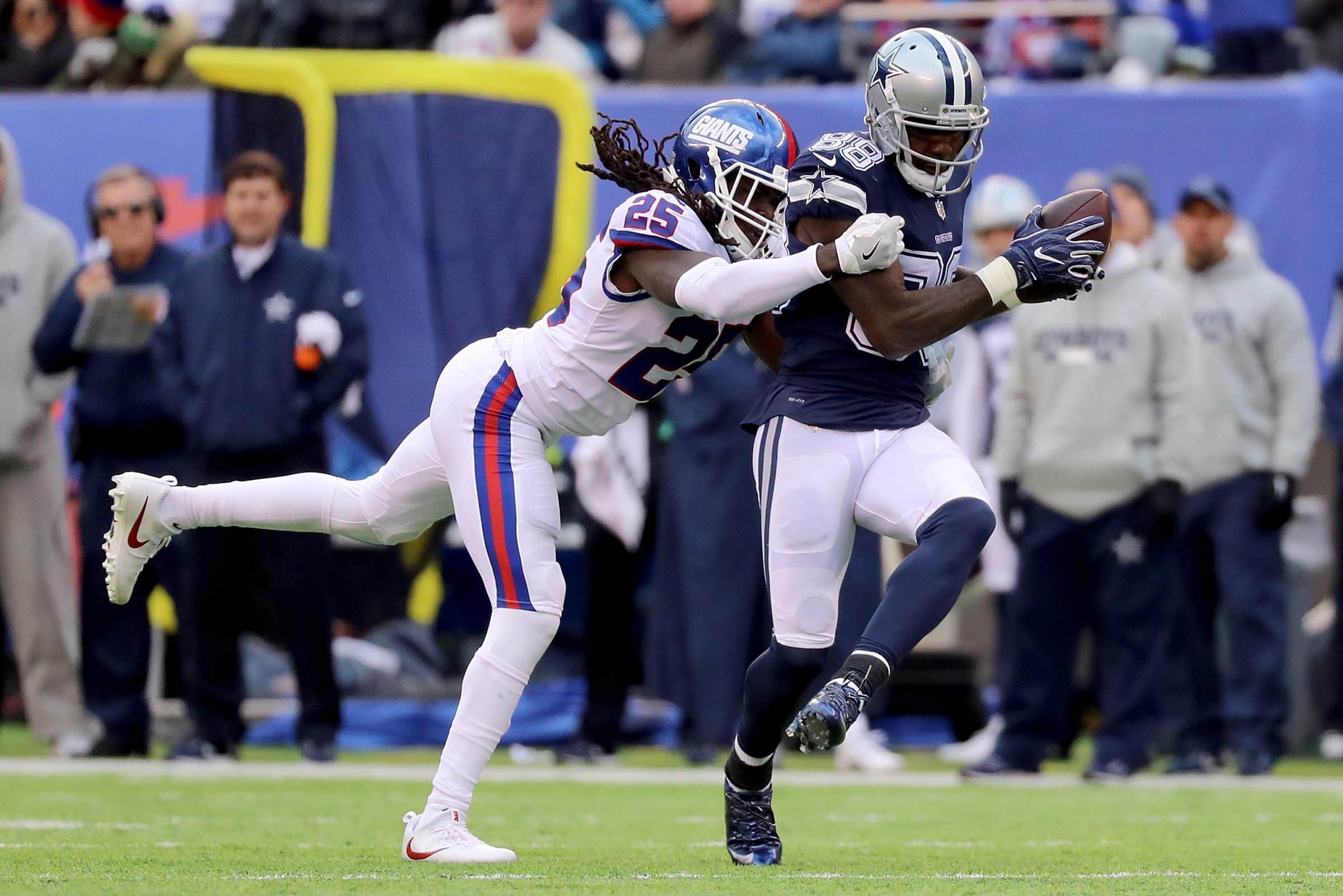 Bryant even opined on what the Giants should with the second overall pick in next week's draft, declaring that adding Penn State running back Saquon Barkley would, again, be "crazy". Notably absent from that list, however, was Marshall.
Marshall noticed the supposed snub, taking a screenshot of Pro Football Talk's story about Bryant's interview and posting it to his Instagram story, adding the caption "Sorry baby bro no room [sic].", tagging Bryant's own profile in the post. Though Marshall later deleted the post from his story, 12UP captured a screenshot of their own, documenting the Bryant denial.
Brandon Marshall is not here for your "Dez Bryant to the Giants" takes pic.twitter.com/bBXwR461vr

— 12up (@12upSport) April 17, 2018
Whether intentional or not, it's easy to forget that Marshall joined the Giants on a two-year, $12 million deal last season, though it's hardly the receiver's fault. After missing just nine games over his first 11 NFL seasons, Marshall, a six-time Pro Bowl invitee, played in just five games, lost for the season after suffering an ankle injury in an October game against the Los Angeles Chargers. Thanks to the abbreviated season, Marshall posted career-lows in all major categories, picking up 18 receptions for 154 yards and no touchdowns.
Rumors have since circulated that Bryant, who made $18 million with the Cowboys last season, was released because the team believed he would not take a pay cut. While Bryant later told Fisher "it's not about the money", the Giants have just under $5 million in cap space. Some speculate that Marshall could be a late release, as the Giants would save an additional $5 million if they let him go.
The Giants currently have 13 receivers on their roster, including reserves Roger Lewis Jr., Travis Rudolph, and Hunter Sharp, all of whom took on expanded roles when Marshall, Beckham, and Shepard suffered injuries. The team also signed former Denver Bronco Cody Latimer earlier this offseason.
Despite Bryant's apparent interest, the feeling doesn't appear to be mutual, per sources.
Follow Geoff Magliocchetti on TWITTER