On pace to miss the playoffs for the first time since the 2009-10 season, the New York Rangers find themselves in a peculiar spot. With young talent infused everywhere and chock full of draft picks, what should the Blueshirts do with their restricted free agents?
The New York Rangers enter the offseason with some intriguing options to build with some new young talents. With those talents, they can sprinkle in some young yet veteran like talent in the group.
Kevin Hayes, Brady Skjei, Jimmy Vesey, Vladislav Namestnikov and Ryan Spooner are all restricted free agents this upcoming offseason and although all are still under the age of 30, they have significant NHL experience.
So Jeff Gorton and company need to decide who stays and who goes. All five would require significant pay raises and a show of faith from management in a relatively long-term deal.
Are all five worth it? Are they all worth keeping only to block the NHL path of someone younger?
Kevin Hayes has had a rollercoaster-like career in a Rangers sweater. A once promising rookie led to a disappointing sophomore year. But with the right push from the coaching staff, Hayes dedicated himself to offseason training and responded with a career-high 49 points.
This season, Hayes has set career highs in goals but his assist totals have plummeted. Hayes has taken on somewhat of a new role with the club, playing in a more shutdown role and being deployed against oppositions better players. Hayes has proven himself valuable this season but with Lias Andersson and Filip Chytil poised to take Center positions, is Hayes worth a long-term investment?
The center position is often a hard transition for young players, typically they struggle in defensive zone situations, faceoffs and the intricacies of the position. So to try and unload Hayes would most likely be a tough move to make. Hayes really is a nice 3C who again, is getting stronger and more comfortable playing against top players, while still providing secondary offense. Don't expect a large uptick in point production from Hayes but 45-50 points from the defensive 3C is something that doesn't grow on trees.
This is also a stop-gap if Andersson or Chytil prove ineffective or not ready.
Skjei has developed nicely as a two-way defender who can skate like the wind. With the vacated left D spots (Ryan McDonagh, etc.), Skjei really is the go-to guy on the left side. Unless it's an offer that cannot be refused, Skjei needs to be in the Rangers plans moving forward.
We cannot expect Kevin Shattenkirk like numbers from Skjei. That's just not his game. But even after the departures of Ryan McDonagh and Brendan Smith, Skjei has turned his game up a notch and matured really quickly for this all of a sudden young Rangers group.
A contract like McDonagh's would be perfect for Skjei, somewhere in the 5 million dollar range for 5 years. At his best, he's a number one pairing defenseman who can play in all situations. He looks smooth operating a power play, and comfortable in the defensive zone and making breaking passes.
Jimmy Vesey is a tough one for most Rangers fans. Vesey can dazzle with slick hands or what appears to be deft offensive abilities, but can suddenly disappear from the game. If Vesey isn't full stride hitting his offensive game, then he doesn't bring much else to the table. He's not overly fast. He's not a physical presence. It's a tough spot to place him.
He always seems to do better playing in the top six with better players but the Rangers already have enough players of that ilk. Players that rely on really good linemates to produce. What the Rangers lack and have been lacking is more dynamic talents that can create offense on their own, for others.
But Vesey may be in line for Rangers classic "bridge" deal a two-year deal maybe $3 million annually, which might be the easiest for the Rangers to get done. Hopefully, the Rangers can find the right fit for Vesey, maybe as a third liner and give him some power play time. But is he expendable, most definitely.
Vladislav Namestnikov
A naturally gifted hockey player, Namestnikov floats around the ice so very effortlessly it's fun to watch. He's easily one of the best pure skaters on this roster, but does that translate to all star-like numbers?
Apparently not.
Namestnikov, again, falls into the category of needs good line mates to succeed. But with the rumors swirling of Ilya Kovalchuk potentially coming back to the NHL, a little Russian chemistry might be exactly what Vladdy needs.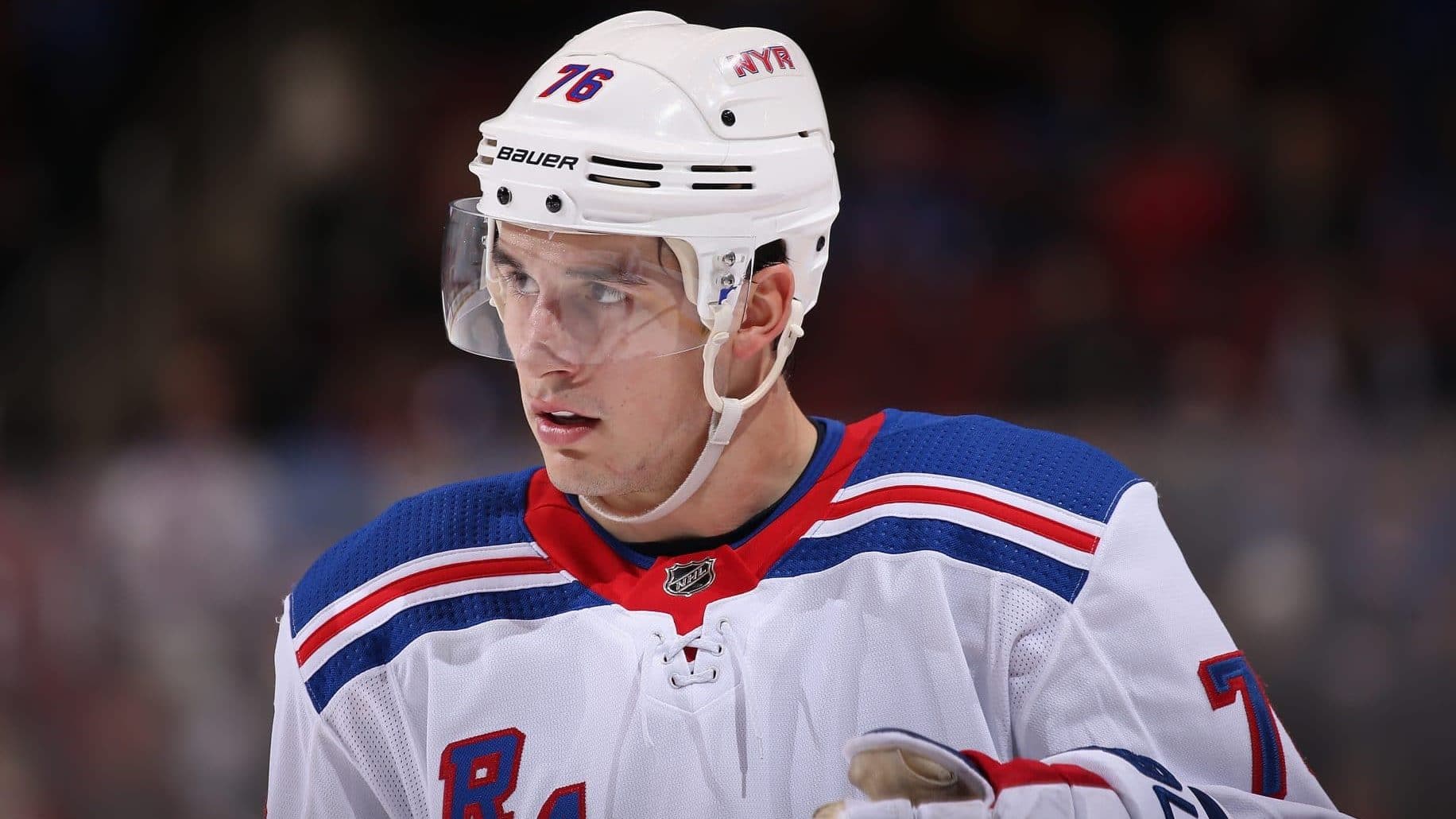 A purely offensive player, Namestnikov appears to be a perfect second line player for the Rangers. Whether that's on the wing or down the middle remains to be seen, but he's fast and skilled and will slot nicely in the top six.
Predicting his next contract is tough, but he's definitely one the Rangers should sign or else the McDonagh, J.T. Miller trade starts to look very lopsided.
Ryan Spooner
Spooner has been on fire since joining the Rangers at the trade deadline, registering 13 points in 11 games. He's cooled off since his first three games in a Blueshirt, but it's evident his talent is there.
A former second round pick with the Boston Bruins, Spooner again is a purely offensive player. His role and supporting cast in Boston was often criticized as he was never able to establish himself as a go to offensive threat there. But with a new coaching staff and new teammates, it appears some pressure has been relieved and Spooner is playing some really good hockey right now.
The only thing the Rangers could do, is try and ride his hot streak in turning him into more assets come draft day. But for now, it looks like he'd be a valuable asset to the Rangers but where does he fit? Again, it looks like another middle six guy, who's too skilled for the fourth line but not quite skilled enough to fill a first line spot. Spooner would be nice to keep, but might get squeezed after the Rangers evaluate what's in the prospect pool and in the draft class.
Nothing but questions surround the Rangers as they enter the final weeks of the regular season and into the offseason. Rumors will swirl, gossip, and chit chat will happen.
Overall, the New York Rangers aren't in a terrible spot and they hold the cards to be a successful team as early as even next season.