Many are clamoring for the New York Knicks to fire Jeff Hornacek as head coach, but who exactly presents a definite upgrade over him?
Jeff Hornacek appears to be a dead man walking. The New York Knicks' head coach is in the midst of his second consecutive losing season and may lose his job as a result of president Steve Mills and general manager Scott Perry wanting someone of their choosing to run the show.
At the same time, is there really a head coach available that presents a clear upgrade over Hornacek?
The two names that have been linked at will to the Knicks' potential head-coaching vacancy remain available, Mark Jackson and David Blatt.
Jackson, a native New Yorker, former Knick and St. John's product, is viewed as a viable candidate and frontrunner to succeed Hornacek. Jackson coached and helped bring up the electric backcourt duo of Stephen Curry and Klay Thompson with the Golden State Warriors. The Warriors were also 10th in points surrendered in the 2013-14 season under his reign which is impressive considering that Curry and Thompson were mostly known for their shooting and scoring prowess at that time.
Jackson coached the Warriors to two playoff appearances in his three years in Oakland but was fired after the 2013-14 season. Since his firing, Jackson has never been given a second chance.
Why nobody has offered Jackson a head-coaching gig in the last four years isn't entirely known, so if you're the Knicks, what reason is there to run the risk on Jackson other than the fact that he has New York ties?
Frank Ntilikina, Trey Burke and Tim Hardaway Jr. may be on the rise, but they don't combine for the impact or potential that Curry and Thompson did five years ago.
If the Knicks are hiring someone based on the sole fact that they're from the area, then different people need to be making these type of decisions. But if they truly think he can change the direction of their franchise and be that vocal leader, then it would make sense.
There's just no clear evidence to support such a notion.
The Knicks' interest in Blatt is not surprising. He and Mills were teammates at Princeton and Blatt was reportedly in the mix for the head-coaching position two years ago mostly because of Mills' presence. While Blatt made the NBA Finals with the Cleveland Cavaliers in 2015, his role and impact on their roster was unclear and he was fired in the middle of his second year.
Granted, he's classified as a crafty, offensive-minded coach, Blatt hasn't shown enough to convince an organization that he can be the face that changes the direction of their franchise. And even if the Knicks believe that Blatt can add some intrigue and spark to their offense, is he a clear upgrade over Hornacek? Much like Blatt, Hornacek is also an offensive-minded head coach who prefers to push the tempo.
Outside of Jackson and Blatt, some notable names that are available include Jason Kidd and Dave Fizdale—who were each fired midseason.
On one hand, Kidd was underwhelming a tad bit in his time with the Bucks, but, for the most part, had a positive impact on their young core. Simultaneously, the Bucks began to turn a corner this season after his firing, so maybe Kidd was the problem in recent memory. Do the Knicks want Kidd to embrace and develop another young roster after his ugly exit in Milwaukee?
On the other hand, Fizdale is a defensive-minded coach who is vocal—which are two preferred qualities in a head coach. But after being fired a little over one year with a talented Memphis Grizzlies' roster and drastically falling apart this season, one must wonder whether a similar situation would present itself with the Knicks?
Los Angeles Clippers' head coach Doc Rivers has been reported to have potential interest in the Knicks' job if it became available, but management would have to swing a trade for him, likely in the form of draft compensation.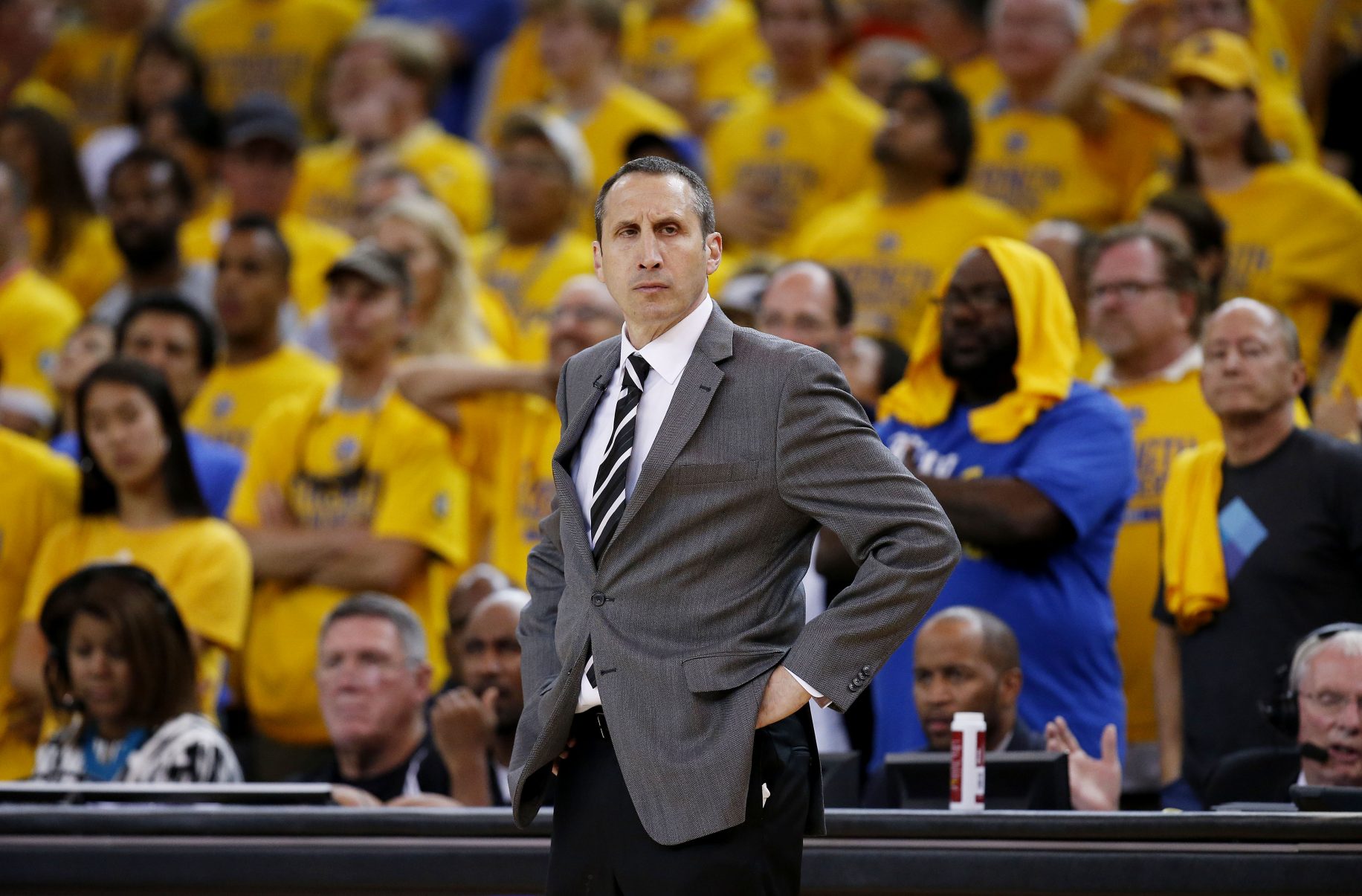 The Knicks went into this season as a 30-35 win team and played up to those underwhelming expectations. Kristaps Porzingis' ACL-tear and Tim Hardaway Jr. out for a month and a half due to injury also did Hornacek and company no favors. The head coach has been on the hot seat all year long and based on their wildly inconsistent rotation, there's reason to believe that Hornacek will be fired after this season.
But if the Knicks or any other team is going to fire their head coach for that matter, there has to be a clear upgrade or fit in mind. Is Jackson coming back to New York a great fit or a great story? Is Blatt a great fit or just being hired because he's Mills' buddy?
The Knicks had their chance to add a premier head coach two years ago. Instead, Phil Jackson opted to inform Tom Thibodeau that he wasn't a good fit—despite interest on his end—to run the triangle. He also failed to lure in Frank Vogel, despite his resume including coaching the Indians Pacers to the playoffs five times in six years.
Now the Knicks are stuck in a situation where they are potentially making a coaching change based on simply looking for a change. If the Knicks were smart and patient, they'd wait until next offseason when Hornacek's contract expires and new faces become available.
If the Knicks keep Hornacek, they'll continue to rebuild with a familiar face but one that doesn't offer any new intrigue. If they hire Jackson or Blatt, it's just them making a change for the sake of doing so and that's not exactly a strategy that's suited them well so far this century.
No matter what direction the New York Knicks go in, there's no home run hire. They're currently in head-coaching purgatory.