Mike Evans' new deal with the Tampa Bay Buccaneers greatly impacts contract-extension talks between Odell Beckham Jr. and the New York Giants.
A new component has entered the saga of what is Odell Beckham Jr. contract-extension talks with the New York Giants. On Friday, the Tampa Bay Buccaneers signed wide receiver Mike Evans to a five-year, $82.5 million contract extension, $55 million guaranteed.
Evan's new deal with the Buccaneers will hold as a benchmark for the Giants in their talks to sign Beckham to an extension.
Both Evans and Beckham entered the NFL in the same year, both being drafted in the first-round of the 2014 NFL Draft. Evan was selected seventh overall by Tampa Bay, while Beckham was grabbed by the Giants with the 12th pick in the draft.
Since then, the two have each become star NFL wide receivers in their own right, but Beckham is certainly viewed better than Evans and has outperformed the Buccaneers' wideout.
Beckham, in his career, has 313 reception with 38 touchdowns and 4,424 yards receiving. Evans only has more career yards (4,579) then Beckham, but has played in 14 more games than Odell.
Evans only has once caught over 90 passes in a season, while Beckham has done that three times. Unfortunately, not achieving it this past year when going down with his season-ending ankle injury during the San Diego Chargers game in Week 5.
Evans is also coming off a down year in light of his contract-extension, having single-season career lows in touchdowns and receiving yards in 2017.
The contract-extension makes Evans the second-highest paid wide receiver in the league, behind Pittsburgh Steelers star receiver Antonio Brown.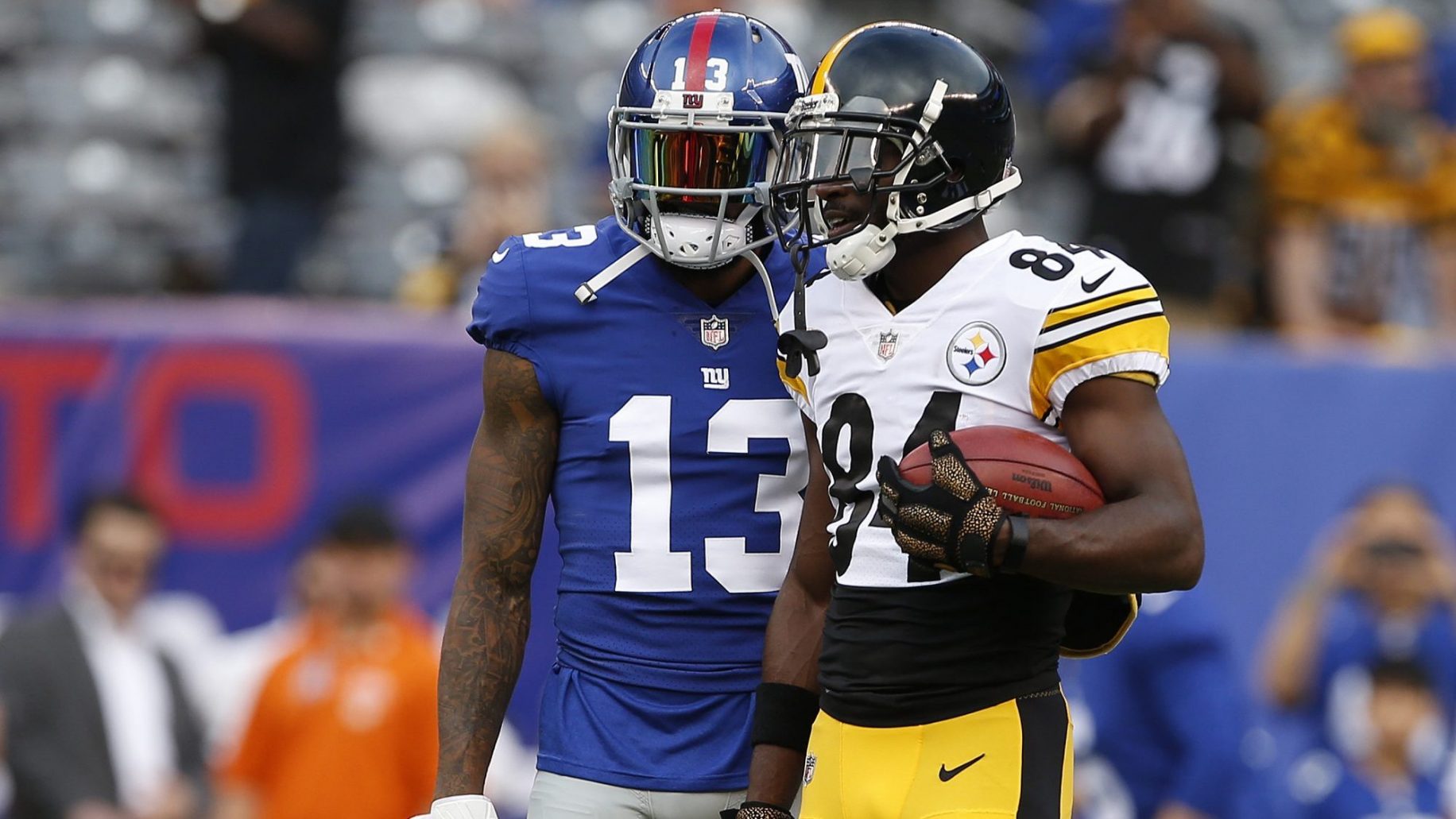 As for Beckham and the Giants, the 25-year-old wide receiver will ask for a deal that "considerably exceeds Evans' deal," reports Bergen Record's Giants Beat Writer Art Stapleton.
"Beckham's deal could possibly land in the $100 million range" added Stapleton.
At the NFL Combine last week, Giants general manager Dave Gettleman spoke on the Beckham contract-extension talks:
"Let me say this: I don't talk about contracts. I don't talk about negotiations. I believe it's personal and it's between the club and the player," Gettleman said. "I'm not going to speculate. We'll just take it and see what happens. That's all."
NFL Network's Mark Garafolo has reported that Beckham is searching for $20 million per season in his next contract.
Per @MikeGarafolo: Odell Beckham Jr. wants at least $20 million in his next contract.

Will his future remain in NY?

?: #UpToTheMinute pic.twitter.com/hDQqbfi6Ty

— NFL Network (@nflnetwork) March 1, 2018
Evans is making $16.5 million per season with his new contract. Brown makes $17 million a year.
"I don't see any way they can or would meet him there," Garafolo said of Beckham's starting point in negotiations via NFL.com. "That's a huge jump from the top of the wide receiver market to get to that point. What's Odell Beckham going to do to force the team's hand? In the end, all the work Beckham is putting in, you know he is going to want to be compensated for that and that there's a lot of pride for this guy coming back from that injury and knowing what he means to that offense and organization."
With Evans contract being worth $82.5 million with $55 million guaranteed, you would think Beckham could at least get $60-$65 million guaranteed and close to $100 million in total.
Beckham will make $8.49 million in 2018.
It will be interesting to see how the next few months will play out between Beckham and the Giants.
Beckham's rookie contract ends at the of the 2018 season. The Giants can franchise-tag him if the two can't come to an agreement in the offseason.
Follow Steven Bassin on Twitter @SBassin_Sports