The competition continues for starting jobs in the New York Yankees infield, but we've got the answers to how things will shake out.
The New York Yankees have a major infield competition going on right now.
Greg Bird (first base) and Didi Gregorius (shortstop) are set in stone for Opening Day, but there are a ton of players fighting for the second base and third base jobs. Picking winners in those competitions will be a tough job for new manager Aaron Boone.
Before we get to the winners, let's break down the field.
Drury was recently acquired by the Yankees in a three-way trade with the Arizona Diamondbacks and the Tampa Bay Rays. ESNY's Steven Bassin says that Drury is a good addition for the Yankees because he adds depth to every infield position and could be the Yankees nest star.
"We like that he has experience. His best position is third base, his versatility is attractive," Yankees general manager Brian Cashman told ESPN's David Schoenfield. "Our primary interest here is third base. He's going to join the competition now and we believe there's more gas in the tank. Our pro scouts are really high on his potential. They dream on him a little bit so we're going to dream on him a little bit too."
Last year Drury hit .267 with 13 home runs. He played second base for the most part, but came up through the minors as a third baseman and has 34 starts in the majors at the hot corner. This spring he is 4-for-11 with a home run, double and triple.
Andujar is off to a hot start this spring, hitting .429 with four home runs, eight RBI, and 22 total bases. With that kind of performance, he has to be the favorite for the third base job. The question is how much competition will Drury be for Andujar? Miguel isn't worried.
"We've got to welcome him here in the clubhouse,'' Andujar said, per Pete Caldera of NorthJersey.com. "And I've got to keep working hard, that's my focus. The addition of another player, another teammate, doesn't change my plans.The bottom line is I have to do my job, I have to stay focused.''
Drury told Steve Popper of NorthJersey.com, "I always feel like I'm battling for a job. I never had anything given to me so I always had to work and earn everything. So I'm not thinking of it like that. I'm just going about my business each day, doing everything I can do to be the best player I can be and help the team win ballgames."
He added, "I'm here to compete against myself. I'm doing everything I can do to be ready for opening day to help this team win ballgames. Come get my work in the same no matter where I am, what I'm doing. I'm here to get better and that's what I'm using the spring for, to get myself prepared for the season."
Boone doesn't know who will end up at third.
"I don't know," he told Brendan Kuty of NJ.com. "We just want to see Drury get comfortable, we want to see Miggy continue to develop and continue to play well and get better and better, and hopefully at some point present all kinds of nice problems for us. It's way early for anything like that."
Torres is the Yankees top prospect. However, he missed much of last season after undergoing Tommy John surgery. He has struggled so far this spring, going 2-for-16 and has admitted that he might not be ready for the next step.
"Maybe there's an opportunity for me," he told Dan Martin of the New York Post. "Right now, I want to play. I feel like a kid with a new toy. I don't think about whether I'll make [the roster] Opening Day or go to [Triple-A] Scranton or the minor leagues for two weeks."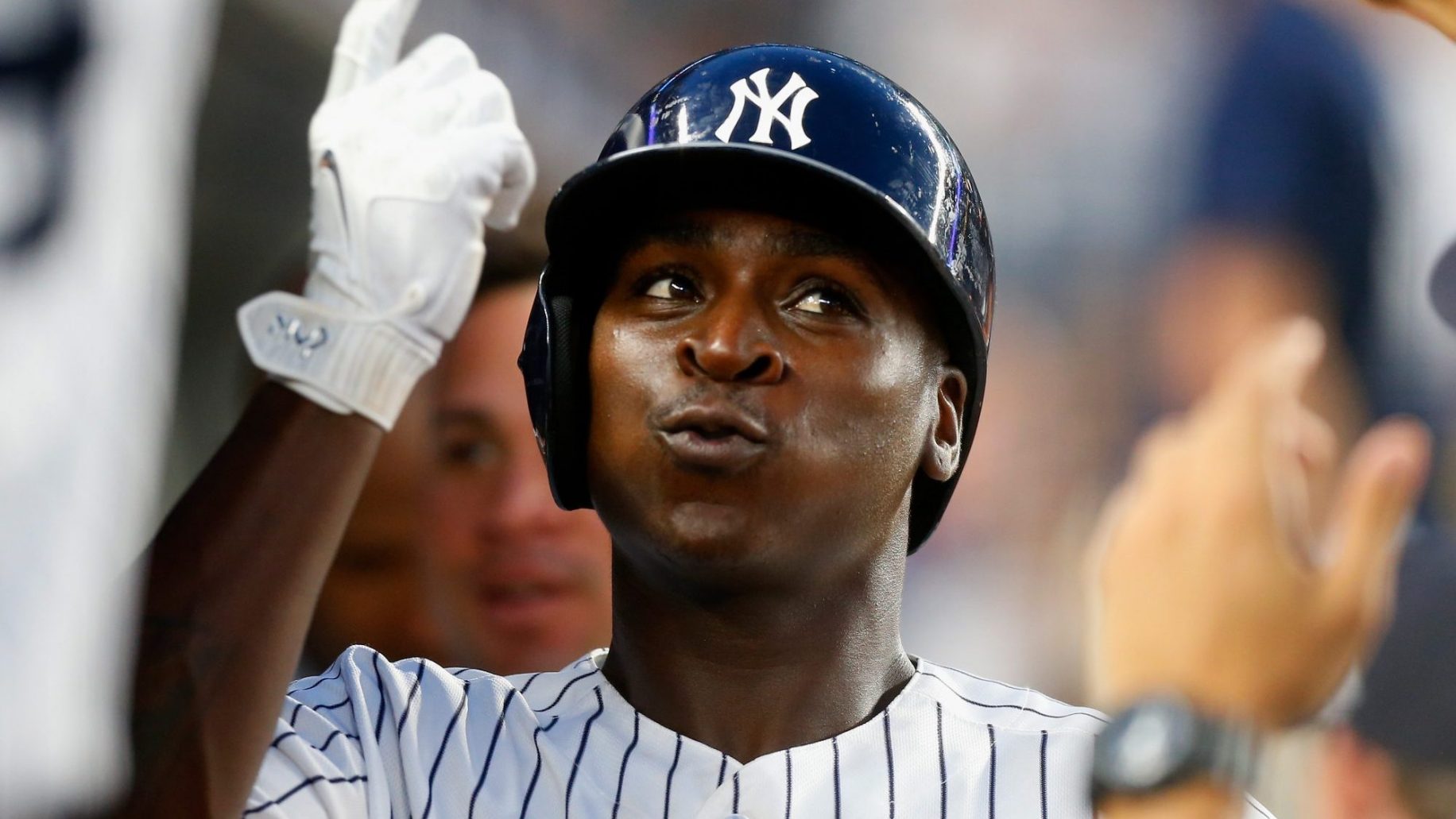 Torreyes is a capable starter and can play short, third, and the outfield. He has four hits this spring and will be competing for the job at second.
Wade struggled in his brief major league showing last year after hitting .310/.382/.460 in Triple-A. This spring he is 5-for-14 with two RBI and a stolen base. He is competing with Torreyes and Drury for the job at second.
Danny Espinosa
Espinosa has four hits in 18 at-bats this spring, including a home run. He can play second, third, and short, but he is a long shot to make the roster after signing a minor league deal.
The Starting Infield
1B: Greg Bird
2B: Brandon Drury
3B: Miguel Andujar
SS: Didi Gregorius
ESNY's Rick Weiner has predicted that Bird will be at first, Drury will be at second, Gregorius will be at short, and Andujar will be at third.
I agree with Rick on all fronts, but also think that Wade will receive the nod at second base should Drury not get it. Wade seems to be the strongest candidate for second behind  Drury and probably is more deserving of the job than Torres and Torreyes.