With more talent in camp than available roster spots, putting together the New York Yankees' Opening Day 25-man roster was no easy task.
Thanks to general manager Brian Cashman's wheeling and dealing, the New York Yankees are oozing talent at nearly every position. The Yanks could, conceivably, field two major league teams in 2018. Okay, that's a bit of a stretch—maybe a team-and-a-half.
But with only 25 spots available on the Opening Day roster and close to 40 players worthy of inclusion, some tough choices are going to have to be made. Don't worry, you won't have to make those calls—we've done the heavy lifting for you.
Here's how we see the Yanks looking when the season kicks off in Toronto on March 29.
This is as close to a no-brainer as it gets. Sanchez is one of the game's elite backstops—offensively, at least—while Romine has proven to be a more-than-capable backup. Their familiarity with the pitching staff only helps their case. As for Sanchez's defense, the 25-year-old came into camp determined to be better than ever.
"This past offseason I worked really hard on defense because I want to be better than last year, I want to fix all the little issues I had last year defensively and I want to keep improving," Sanchez told Newsday's Erik Boland. "That's the bottom line, just keep improving."
In a perfect world, the Yankees would carry just four outfielders into the regular season. But Ellsbury's contract and full no-trade clause make him immovable and an albatross on the team's payroll.
The only real question is how the Yanks will handle rotating Gardner, Judge, and Stanton between the field and designated hitter.
Apologies to Chance Adams and Justus Sheffield, but they'll have to wait until later in the season to get their first taste of the big leagues. When healthy, Severino, Gray and Tanaka all have front-of-the-rotation stuff, while Montgomery proved in 2017 that he's one of the most promising young starters in the game.
Years past his prime, Sabathia is what he is—a veteran leader and solid fifth starter—when his balky knees allow it, that is.
As ESNY's Allison Case wrote recently, the rotation might be short on platitudes, but it's not short on stuff.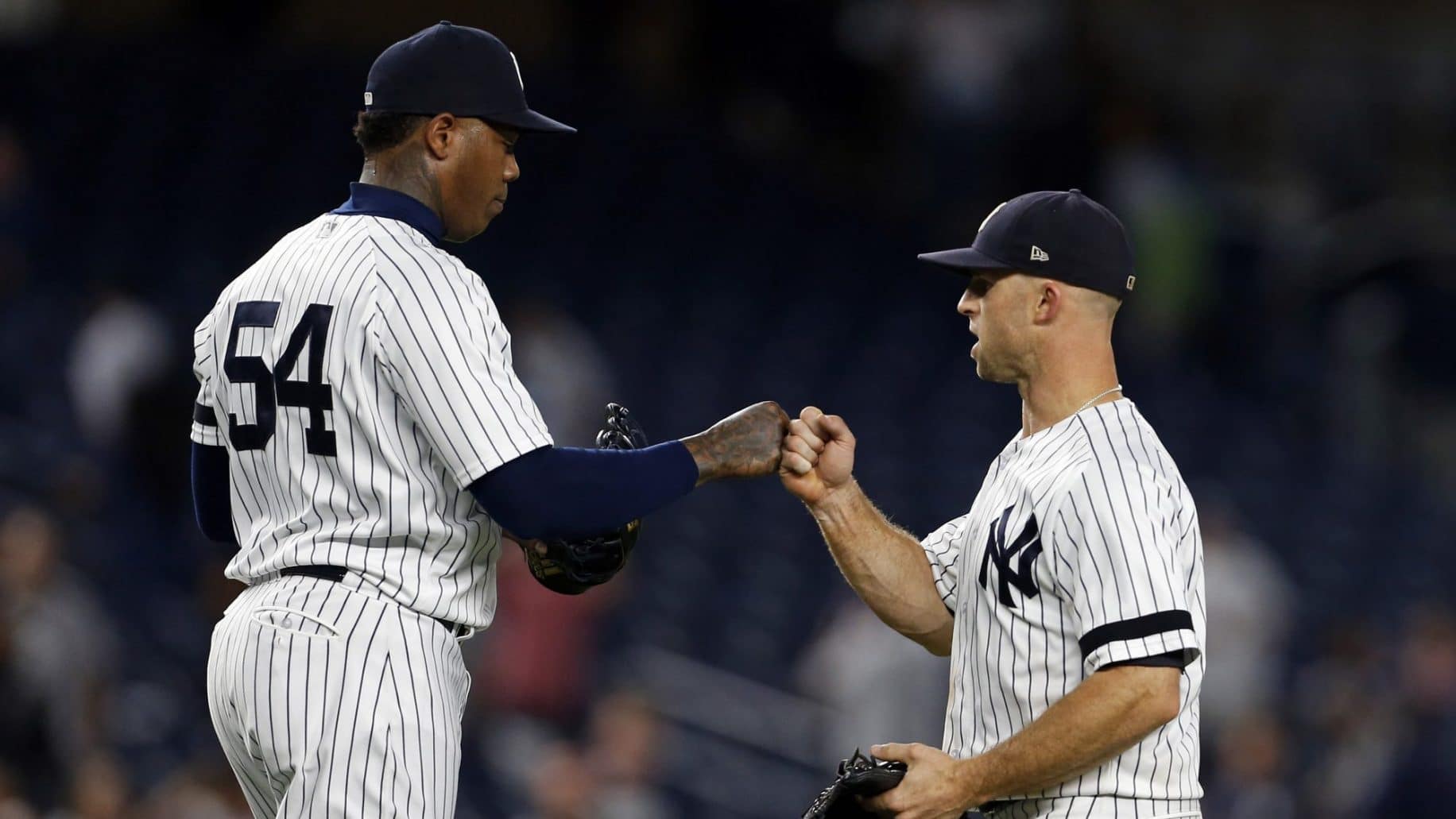 More than 25 years after the University of Michigan's "Fab Five" captivated the sports world, there's a new "Fab Five"—and it's in the Yankees bullpen.
Betances (despite his shaky 2017), Chapman, Green, Kahnle, and Robertson are, without question, the most dominant fivesome any major league bullpen can call it's own. Add in upstart youngster Ben Heller, along with crafty veterans Shreve and Warren, and you've got baseball's best bullpen.
See You Later
On other teams, these players would have little-to-no problem cracking the Opening Day roster. But the Yankees aren't like other teams, with a plethora of talent at nearly every position.
While they won't make the cut, odds are that nearly all of these guys will have an impact on the 2018 season at some point.