Another stellar move by Brian Cashman was executed this week. Brandon Drury can be the next young star for the New York Yankees.
New York Yankees general manager Brian Cashman worked his magic again on the trading block, acquiring utility player Brandon Drury from the Arizona Diamondbacks in a three-team trade with the Tampa Bay Rays on Tuesday evening.
The addition of Drury gives the Yankees not just depth at all four infield positions, but a young, solid player that can make a huge impact with his bat and glove in the Bronx for this season and for years to come.
Drury has great upside for the Bronx Bombers.
A Major League scout gave high praise for Drury after the trade was made.
"This guy can play," the scout said of Drury per Randy Miller of NJ.com. "He's a blue-collar gamer. He's OK at second base, he can play third and he can swing the bat. I like him a lot."
At 25 years old, Drury has just scratched the surface in his abilities and his two full years in major leagues have shown that he has the potential to be a good, all-around ball player.
In his rookie year with the Diamondbacks, Drury showed he could be a very productive hitter at the plate while sharing playing time most of the season. He hit .286 with 16 home runs and 130 hits in 134 games played.
Drury got off to a nice start to the 2017 season, batting .318 in the month of April. The rest of 2017 season, though, was not kind to Drury. He went into a sophomore slump, as some would say, finishing the season with a .268 batting average and saw home run numbers drop from 16 to 13.
He did raise his RBI totals from 53 to 63. Drury proved a solid hitter with runners in scoring position, batting .289 with three home runs and 46 RBI in 2017. However, the biggest strength of Drury is his ability to the play the field at an elite level at multiple positions.
Drury has played all four positions in the infield at least once during his time with the Diamondbacks. He's also logged time in the outfield, playing both left and right field.
His versatility and his ability to hit is why the Yankees were trying to trade for him all winter, said Cashman.
"This guy I think has a chance to be a more than just a quality everyday player," Cashman said about Drury to reporters on Wednesday. "He has dreams to be even more and our pro scouting department has those same visions, so we're playing on those dreams right now."
Playing every day is something Drury didn't get regularly with the Diamondbacks, splitting time and serving as a defensive replacement off the bench.
With the Yankees, Drury will get a chance to play every day and that can be the factor in helping develop this young stud into a strong major league ballplayer.
Drury's ability to play both second and third base also helps the Yankees fill one of those the holes they have going into spring training.
The play of highly-touted prospects Miguel Andújar and Gleyber Torres will determine the other spot for the Yankees. Ronald Torreyes, Tyler Wade, and free-agent signing Jace Peterson are all options for Yankees at those positions too.
Second base has been Drury's primary position in the majors, playing 136 games there. He does have a good amount of experience playing third base, logging 41 games at the hot corner and, ultimately, performing well.
As of right now, the third base job for the Yankees is Drury's to lose, according to Cashman per Newsday.
"To be intellectually honest about it, Drury's going to have a leg up given the fact he's had two years of major-league experience that he can fall back on, plus postseason experience and all those things will serve him well," Cashman said on the third base position.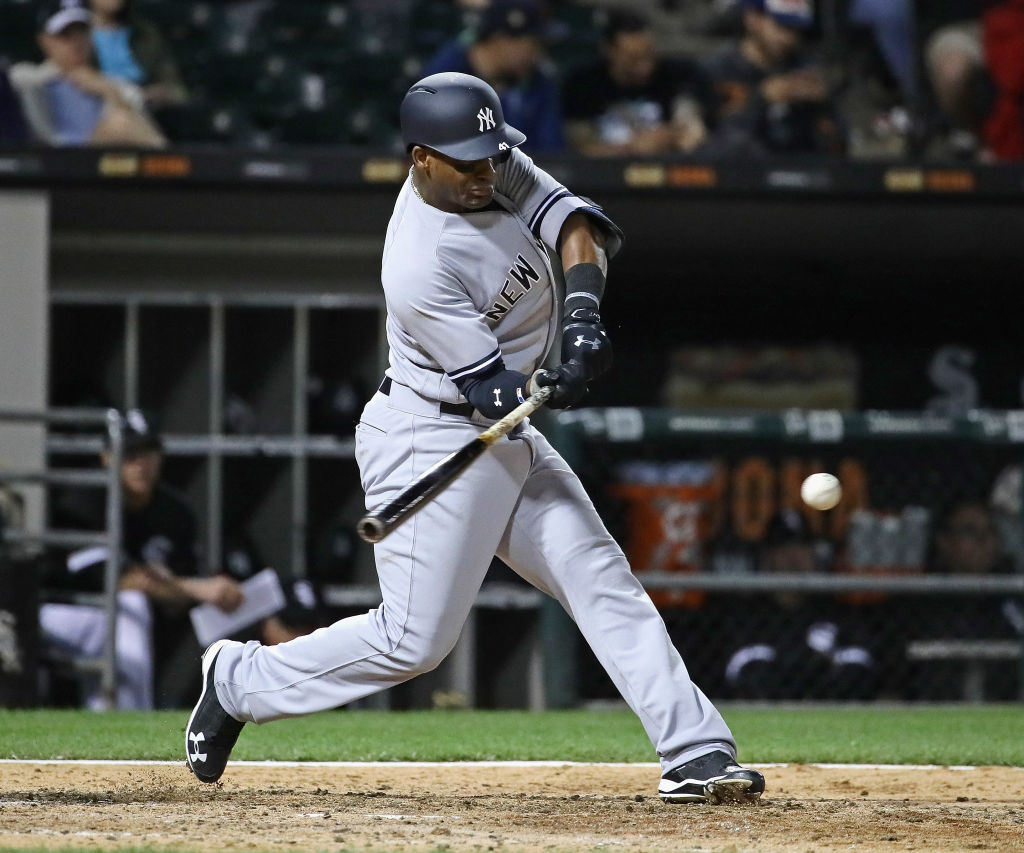 Backing up Greg Bird at first base is another potential option the Yankees have with the 6-foot-2 Drury.
The Yankees acquired a solid player in Drury. He's a young, talented player who has some pop in his bat and has a lot of potential with this young Yankees squad.
There are areas that Drury is going to need to improve and will have the chance to with more playing time. He's struck out over 100 times in each of the past two seasons and needs to firm up his skills defensively, primarily with being more short-handed with the glove.
If he can do those things and continue to produce at the plate, the Yankees can catch lightning in a bottle with Drury and have another great young player to add to its core of young stars for the next few years.
Drury is under the Yankees' control for another four years, becoming arbitration-eligible in 2019. His play and development this year may show that he's a second or third baseman of the future for the Yankees.
Cashman said he and scouts see Drury as "a player on the verge of blossoming," per Mike Mazzeo of the New York Daily News.
If that's the case, the Bleacher Creatures at Yankees Stadium will be yelling Brandon Drury in its roll call for years to come.
Follow Steven Bassin on Twitter @SBassin_Sports