Walking hall of fame goaltender Henrik Lundqvist owes so much more to the franchise that's given him everything, the New York Rangers.
It's a new day in Rangerstown—except for Henrik Lundqvist, that is. And it's unfortunate because one of the greatest players in New York Rangers history owes his organization so much more.
As New Yorkers rise Tuesday morning, eat those eggs and read those papers, the usually spry feeling experienced in Madison Square Garden and around a healthy radius of 4 Pennsylvania Plaza will no longer exist. Instead, words like "rebuilding" and "fresh" will rule the day leading to a feeling so foreign it'll almost feel like a dream. A dream not experienced for nearly two decades.
The New York Rangers have officially unloaded. Monday's final deal sending captain Ryan McDonagh and J.T. Miller to the Tampa Bay Rangers Lightning put the finishing touches on the Jeff Gorton firesale of 2018.
Interestingly enough, the Rangers are ready for the Great Northwest. First, it'll be the Vancouver Canucks on Wednesday, then the Calgary Flames, and finally, the Edmonton Oilers. But when the team takes the Madison Square Garden ice on Tuesday, March 6, 2018, those in the building will be glued to the program hunting jersey numbers in an unforeseen fashion.
There will be just one constant. Henrik Lundqvist. A problematic situation that goes even further than salary cap numbers—yet that's more than enough.
From here on out, it's youth and uncertainty … mixed with an ancient artifact playing in net simultaneously eating up $8.5 million a year, still the highest paid number for a goalie until next season starts and Carey Price takes over.
What's the point in rebuilding if one of the top financial issues can't be dealt with? Why is Lundqvist still a Ranger?
Lundqvist, 35, is signed through the 2020-21 NHL season, a time that'll see New York's goalie sport the spry age of 38. Discussion about a potential Hank move has been utterly nonexistent in this new world that's seen names like McDonagh, Rick Nash and Michael Grabner all bite the dust.
As recently as this past Sunday, the probable top 20 goaltender in NHL history remained true to the stance that he wants to stay with the organization during the rebuild, per Justin Tasch of the New York Daily News.
"I love this franchise, everything they do," Lundqvist said Sunday morning after the Rangers traded Rick Nash to Boston. "Everything they do for the players, everything they've done with me for 13 years now. I just can't see myself anywhere else, I really can't. I hope this is something I will learn from and the rest of us will learn from, what we're going through right now. And then I hope we're gonna be a really competitive team real soon."
He towed the company line while spouting out all the right things.
"It's a new approach, for sure. I'm not gonna lie, my spirit was a little broken there for a couple of weeks," Lundqvist said. "You want to compete, and obviously when you know things are gonna change and not to compete for this year, it's sometimes hard to deal with mentally, I think. But at the same time, you've got to go out and give everything you've got. That's the least you can do, that's the least everyone can do in here. No matter if we're missing five or six regulars, whoever's in here has to leave everything out there, and at the end of the day we'll see where we are. But it's definitely a new experience. Maybe dialing it back sometimes will help."
Of course we understand Hank wants to remain a Ranger. If the world was perfect, they'd be working on their fourth consecutive cup right now. If hockey was kind, he would have stolen Game 5 of the 2014 Stanley Cup Final, injecting a historic instant New York Rangers classic en route to the club's first Stanley Cup in 20 years.
Life isn't perfect.
Just ask Brian Leetch, the man who, when he understood the firesale happening around him, allowed his beloved organization to do the right thing for the future. It destroyed fans. It destroyed him. It crushed all who were there during the late 1980s to see his early days. But due to the right course of action, he's just one tiny part of the reason the Lundqvist-era was born.
Just ask Wayne Gretzky, the true Canadian who allowed the L.A. Kings trade to go down in an effort to build hockey in this country and further the NHL's pursuit of great brand awareness. Just ask Mark Messier or even Patrick Ewing, the most similar Lundqvist MSG-man who was infamously sent to the Seattle Supersonics.
All said greats didn't hold their organization's hostage similar to Kobe Bryant's final two laughable NBA campaigns. They eventually came to a mutual respect and understanding that novel pages eventually do turn and, in turn, respect flies in both directions.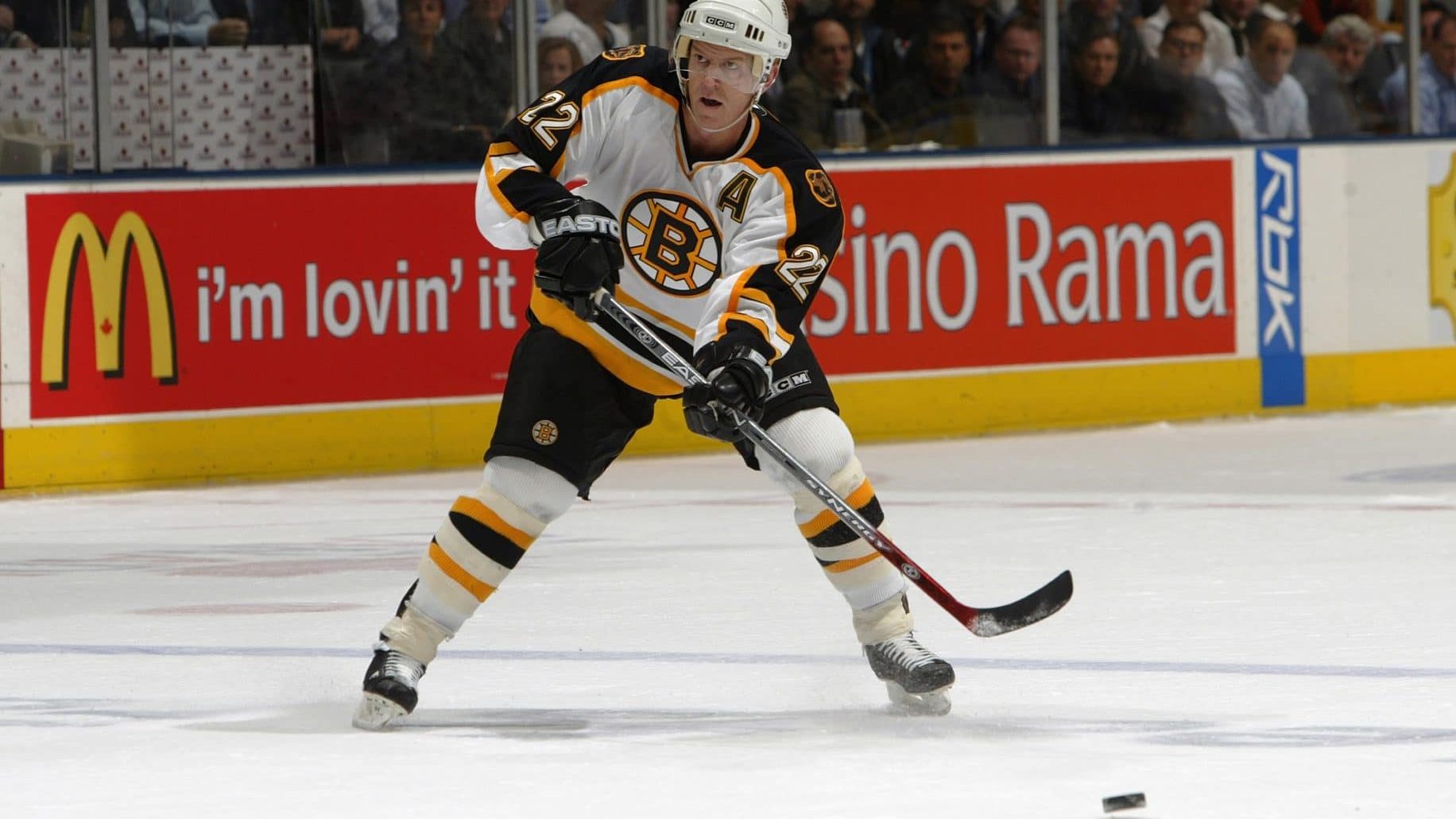 Henrik Lundqvist still remaining with the Rangers indicates one of two possible scenarios:
Lundqvist refuses any such talk of a trade and has every right due to his no-trade clause.
The Rangers already understand no franchise is willing to take on an average-to-good goaltender at that massive salary with three years left. It is, arguably, the worst contract in the game. Therefore, no talk about such a move ever emerges.
After realizing all angles, the answer probably lies in between, a combination of both.
While it's tough to move such a contract—especially in a hockey landscape that sees most champions build while allocating little money to the goaltender position (the devalued position of our day, extremely similar to the running back of the NFL)—New York may be able to pull it off with at least one energetic general manager out there who's eager for a splash. Obviously, they'd have to keep a large chunk of the money, similarly to the Rick Nash deal with the Boston Bruins.
But to even get to that exploratory stage, Hank would need to do right by his organization and say, "Listen, I know I want to remain in New York, but if it's better for you guys to explore options, let's attack this thing head-on."
He refuses. It holds back a key piece, possibly the biggest piece of this rebuilding era.
When rebuilding, when re-tooling, each of the 20 spots on the club is treated as an opportunity. Every dollar of the current $75 million cap ceiling is precious. Flexibility and opportunity could mean the difference in missing on an eventual Hall of Fame player.
Just like at Lundqvist's career. As a nobody coming into the league, it took an NHL lockout for The King to turn relevant. Without that lockout, forcing Jim Dolan and Sather to completely turn its strategy from horrid high-priced vets to a key rebuilding phase, Lundqvist would have never become a reality.
He benefited from the Rangers last rebuild.
There's no questioning the greatness of No. 30. The King will skate into the Hockey Hall of Fame while keeping a back-pocket ticket of his No. 30 retirement ceremony until that magical night happens. But it's about time he gives a little back to the organization who's done right by him for so long.
In an era in which treating goaltenders as the devalued, unimportant position they've turned out to be, the Rangers dished Hank a boatload of dough. They've committed to him, listened to him, and attempted to work with him every step of the way.
From the defensive-minded Tom Renney and John Tortorella to the free-flowing mind of Alain Vigneault, Glen Sather has attempted both extremes in order to help Hank and the franchise reach that promised land.
It didn't work out. It was fun. It was the greatest MSG era since Ewing's rugged Knicks and perhaps the greatest non-championship era the building has ever laid eyes on, but in the end, it fell short.
Thanks to that salary and age that'll only work against everything moving forward, the only think Henrik Lundqvist can do for the Rangers from this point on will bring negative attention. The positives are little. The negatives are many.
Lundqvist owed it (and still owes it) to the New York Rangers to engage in possible movement as it pertains to his non-New York hockey future. He'll only hold them back moving forward. Those aren't fighting words. It's simple realism.
Hockey and, especially, life, isn't perfect. It never is.